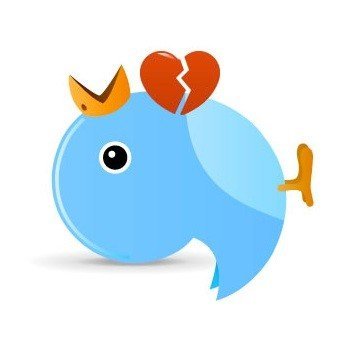 A few months back, we had the opportunity to meet with Andrew Grill, CEO of Kred, and his entire team in San Francisco. We got a sneak peek at the impressive Kred Story and we are thrilled to see it live now, and available to the larger community. Recently, we talked at length with Grill. He went over the new features with us and offered a glimpse into where the firm is going.

Kred represents the cutting-edge in social media scoring, curation and networking. Grill and his team are constantly thinking of ways to improve the application, and they crave your input and ideas as well. Keep your eye on this powerful, visually dynamic and constantly evolving social media tool. As our interview with Grill reveals, his social vision is as boundless and detailed as the platform he has helped to implement.
What are some of the key components of the new Kred, and does it live up to your expectations?
Kred Story delivers a rich personalized overview of anyone's shared content that lets viewers zoom in on the details of their posts, the people they interact with, their most commonly used words, and more. Kred Story is the culmination of many years of research by PeopleBrowsr. It shifts the emphasis from scores and data to people and their content. It gives everyone access to social data in an intuitive format that enhances their social media experience. It makes influence metrics useful for all of us.
It's a fun, easy way to discover people with common interests and where they get their influence. Based on PeopleBrowsr's four-year Datamine of social data, Kred Story's rich visual histories are generated from a person's own social media posts, interactions, links, and photos. Viewers can see anyone's social presence as a forest from an overhead view, then zoom in to explore individual trees like their posts or people they interact with. "Infinite scrolling" allows viewers to pinpoint the content that was most influential on a particular date.
Kred Story is also an appealing way to view popular, influential posts from publishers, brands and other content creators. Entering the Twitter ID of a publisher or thought leader like CNN, IGN, Refinery29 and BoingBoing produces a timeline of its most popular content shared on Twitter. Hashtags can also be entered to generate Kred Stories from trends, events and entertainment properties.
Kred Story streams can also include images of "real-life" influence as Kred Moments, marking Kred as the only influence measure to include offline accomplishments in its calculation. A Kred Moment, which can include personal or professional experience, memberships, awards, degrees or anything else that indicates leadership in a community, may be added to a Kred Story by uploading proof of the achievement.
Why is social scoring important in the context of online measurement and strategy?
Now that social media is becoming mainstream, brands and companies in general are looking for those "local rockstars," people who have a passion in a particular area, community and area of expertise. Kred helps find these people amid the rising noise of social media. At Kred, the score is only one part of online measurement and strategy. What is becoming important is not simply the score, but in which community an individual has influence. With the release of Kred Story we make it easy for you to discover people with common interests and where they derive their influence. Being able to get the whole story of what people post and and what resonates in a particular community will greatly assist the development and execution of an influencer strategy.
How would you rank Kred's social scoring model? In terms of accuracy, how would you rank Kred?
No one platform can claim to provide a "perfect" influence measurement. Feedback from our users since our launch in late 2011 has been that the Kred platform seems to better identify particular influencers in well-defined categories. Because we centre our influence measurement around communities and not topics, Kred provides a more realistic and accurate view of where and why someone has influence.
In addition, our two-part score, showing influence AND outreach means that a more accurate and deeper view of a particular person and where they hold influence can be determined.
Kred also does not suffer from wild score fluctuations depending on a user's use of social media, as we take into account more than two years of social data to put together the Kred score, rather than just looking back over the past few days or weeks.
Kred is also the only influencer platform to be able to derive influence scores in real-time, and thanks to our connection to the full twitter firehose, we process and display tweets in real time against every one of our 120 million Kred profiles.
What's next for your firm?
We have just released a comprehensive social CRM plugin for Salesforce.com, which further cements our reputation for influence measurement in the enterprise and B2B space, and area where few other platforms are playing. We feel this area is a huge opportunity for Kred and also for businesses generally. In the coming months, you will see new networks, new features and new campaigns featuring the power of Kred Story.
For more information on Kred and its future announcements, check out its website.
Disclaimer: Ann and 2morrowknight act in an unpaid advisory role with Kred as "Kred Leaders."
Calling all HuffPost superfans!
Sign up for membership to become a founding member and help shape HuffPost's next chapter