Big upsets drive big reactions.
Fielding a unique four-guard lineup, No. 14 Harvard squeaked out an improbable 68-62 win over New Mexico, a 3-seed, in Salt Lake City on Thursday, giving the Crimson their first NCAA tournament victory in program history.
And the Twittersphere took notice.
In the last 24 hours, Harvard netted 194,614 mentions on Twitter, with its heavily-favorited foe New Mexico garnering an additional 122,837 mentions.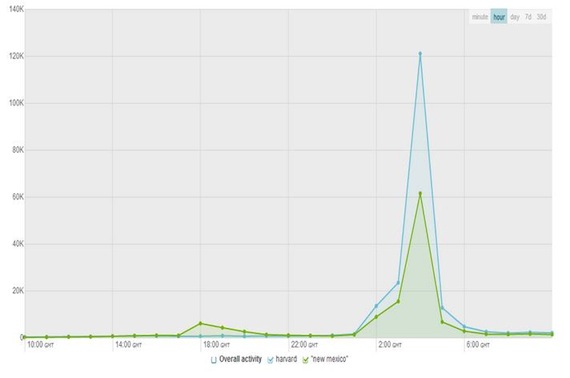 The Crimson, who are making their third-ever postseason appearance, left quite the long tail, showing up in 254,788,369 Twitter timelines. Coupled with New Mexico, the game generated over 418 million total impressions.
Of the 8.15 million brackets submitted on ESPN's Tournament Challenge, only 5.6 percent of the entries picked Harvard to knock off the Lobos. Nineteen percent of brackets had New Mexico advancing to the Sweet 16 and 9.1 percent reaching Final Four.
So folks must have been cranky with the Crimson, right? Far from it.
Ashley Read of London-based sports social media agency, We Play, ran the numbers using Topsy Pro Analytics, which provides a sentiment score between 0-100, with 100 being most positive. Harvard scored a 75; New Mexico drew a 57.
Perhaps the happiest reaction of them all came from the one player that helped put Harvard on the national map, Jeremy Lin. Known for his own meteoric rise, the Houston Rockets' floor leader tweeted out this dose of post-game Madness.
Lin's former coach and current Harvard skipper, Tommy Amaker, has steered the Crimson to a 111-64 (.634) ledger in his six years at the helm, including three Ivy League titles and two-thirds of the program's tournament bids.
Amaker received a modest 2,331 mentions on Twitter, which peaked immediately after Harvard secured its historic win.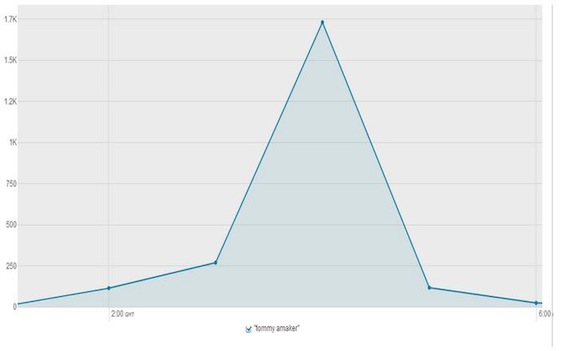 The Crimson will remain in Salt Lake City to meet No. 6 Arizona in the Round of 32 on Saturday. If the Wildcats have paid any attention to Twitter, they've officially been warned.
Calling all HuffPost superfans!
Sign up for membership to become a founding member and help shape HuffPost's next chapter