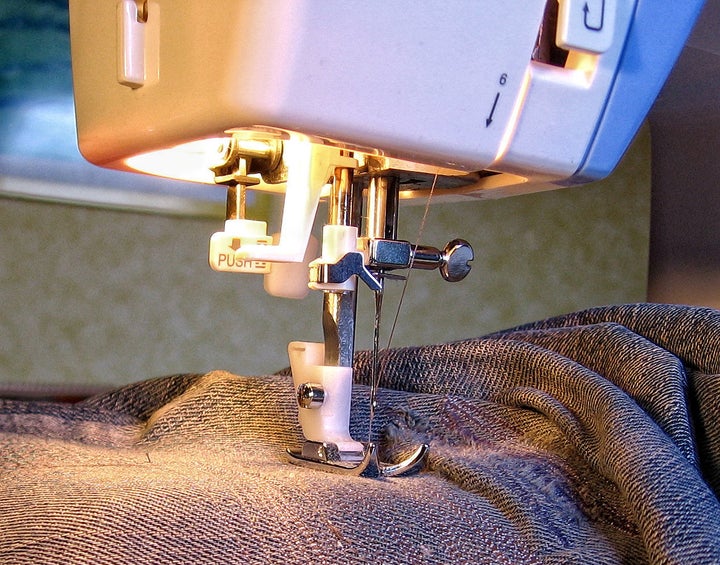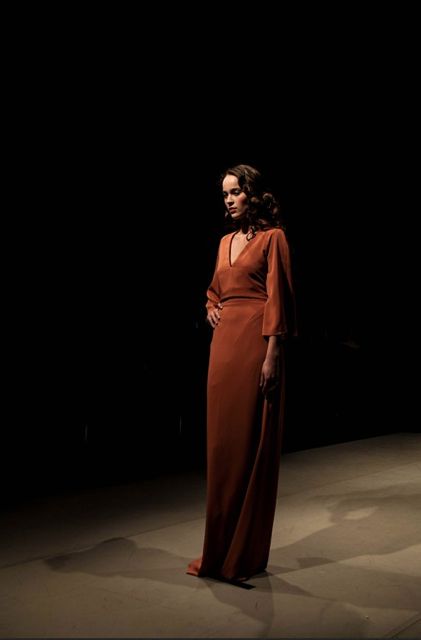 Elegant. Timeless. Classic.
These are the three words that come to mind when describing the fashions of Icelandic brand, Ella. I was drawn into the store in Reykjavik by the refined look, and subtle palette, of the clothing.
I was even more intrigued when I met the owner/creative director of Ella, and learned the story behind the stylish brand.
Elinrós Lindal, a tall, striking blonde, started the company in her garage.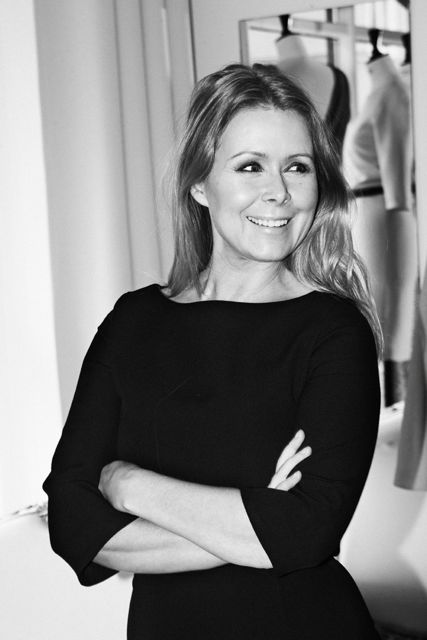 "I decorated it as a comfortable space where customers could walk in and see us all working. I hung long curtains and furnished the studio with my antiques so it looked nice and cozy."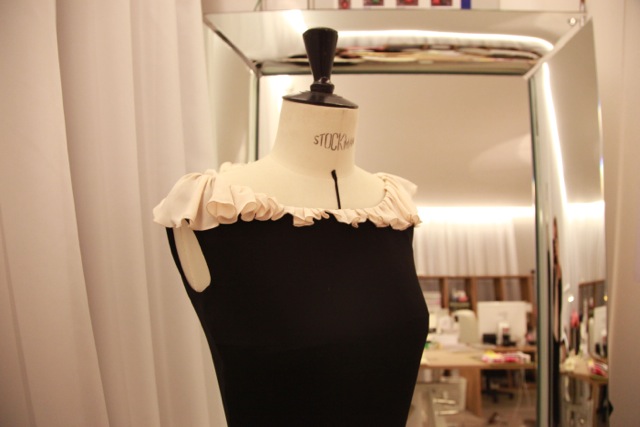 "News travels fast in Iceland, so a lot of people shopped from our website when we launched...but women wanted to try the clothes on. Women from all walks of life came to the garage: Congresswomen, executives, doctors, lawyers, as well as young women just beginning their careers, and friends and family.
I remember a psychology student that was graduating and needed a dress. She brought her boyfriend with her to my garage. They are still loyal customers, but the boyfriend recently told me that he liked the garage better than the fancy shop. The shop is an achievement I'm extremely proud of, but his comment reminded me to enjoy the journey!"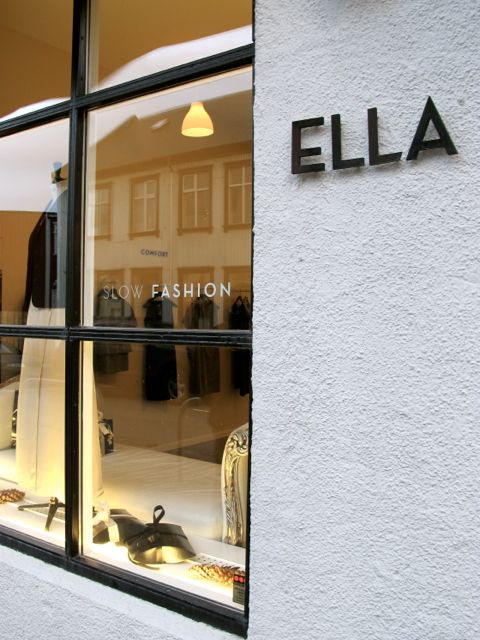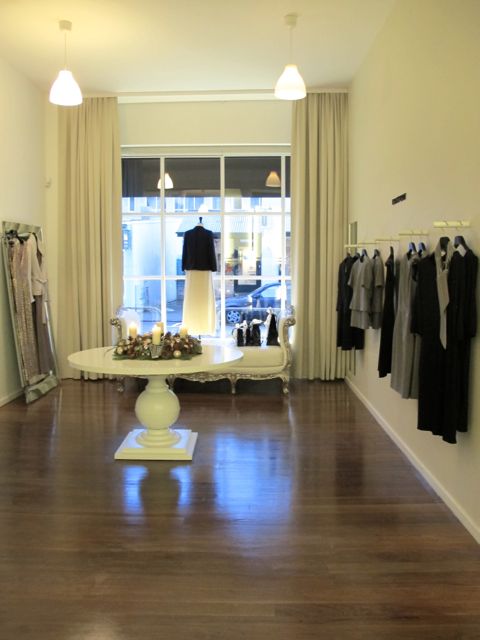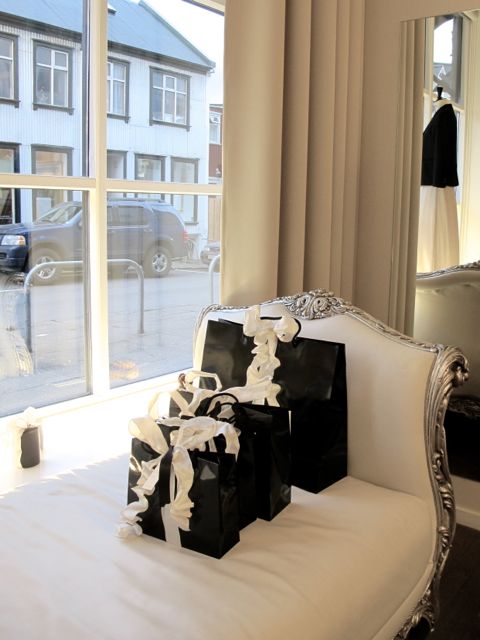 Elinrós's goal has always been to grow the brand organically, expanding only as the success of the business grew. That meant putting together a team that would work alongside her from humble beginnings. She hired Katrin Maria Karadottir as Head of Design. Katrin had studied in Paris and worked for John Galliano and Christian Dior.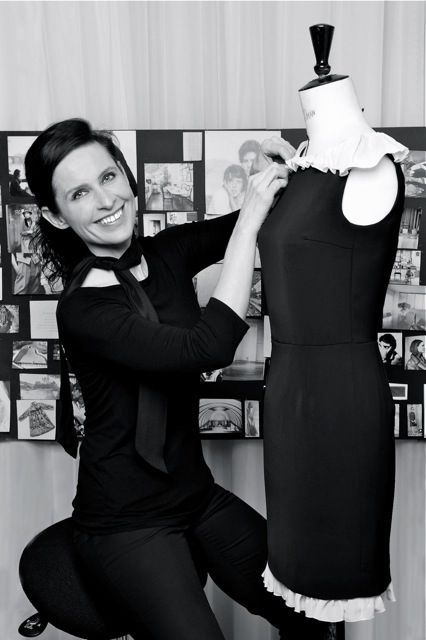 Experienced tailors were hired to make the clothes, and can still be seen sewing in a workshop at the back of the store.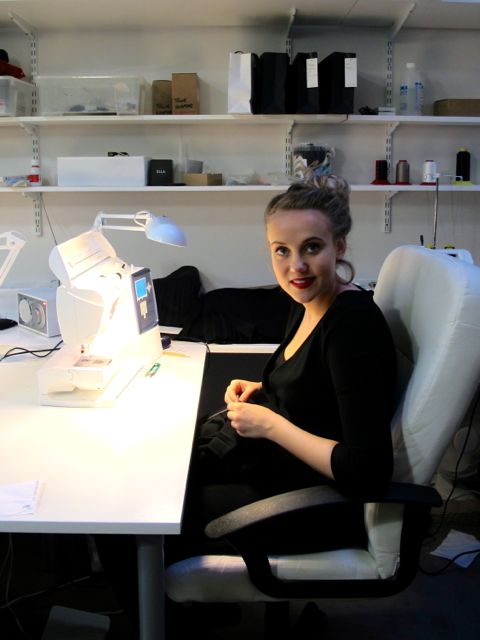 Lovisa Tómasdóttir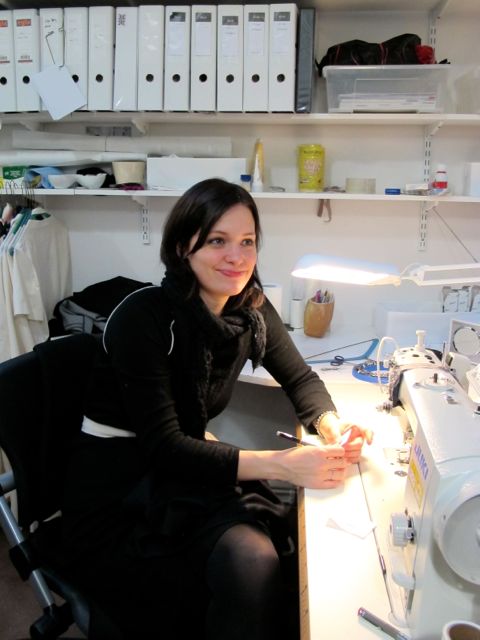 Auður Guðmundsdottir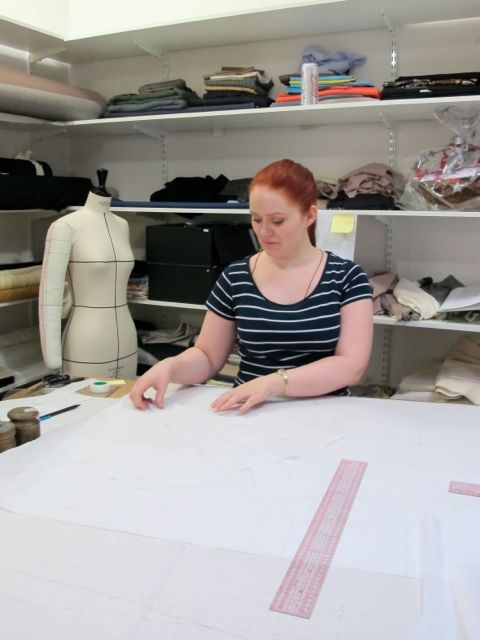 Lilja Bjōrg Rúnarsdöttir
On a wall in the store, above a rack of beautifully tailored clothing, are the words, "Slow Fashion." It's a unique concept that explains why Ella's garments are so well made, and classic in style.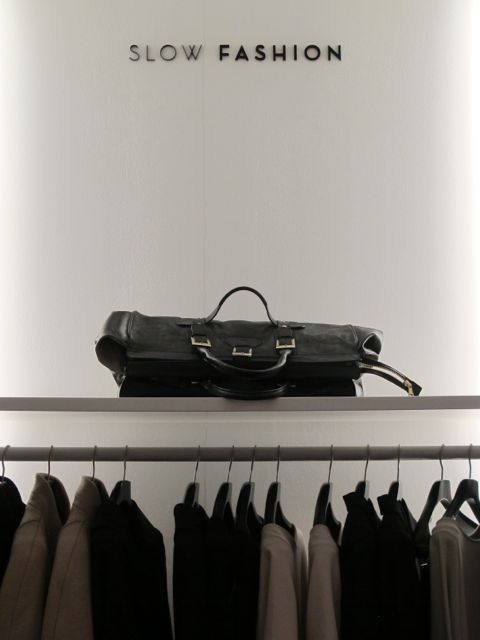 Slow Fashion is a term that was coined in 2008 by British sustainable design consultant, Kate Fletcher. Similar to the slow food movement, slow fashion encourages consumers to be more mindful of the products they purchase, and, ultimately, to purchase less altogether. Quality clothing usually lasts longer and, if classic in design, can withstand the trends.
Much has been written about the Slow Fashion movement. Proponents have maintained that the mainstream fashion industry has long relied on global mass production of garments that hit the stores as "knock-offs" just weeks after they've been seen on the runway. They point out that the latest trends are sold at low enough prices that consumers very often purchase more than they actually need. There is little consideration to the cost to the environment (depletion of fossil fuels in production, transportation from overseas), and to working conditions required to keep up with this demand, not to mention the personal cost of constantly replenishing a wardrobe to keep up with trends.
With the economic collapse in Iceland in 2008, many designers turned to local materials and resources, and explored an aesthetic that was less about keeping up with trends, and more about wearable, high quality clothing. Ella was already there.
A starting point for Elinrós was the Pareto principle, which states that roughly 80 percent of the effects come from 20 percent of the causes -- in fashion terms this would mean that 80 percent of the time you use less than 20 percent of your wardrobe. Ella supplies the 20 percent, which means that the quality and durability need to be outstanding.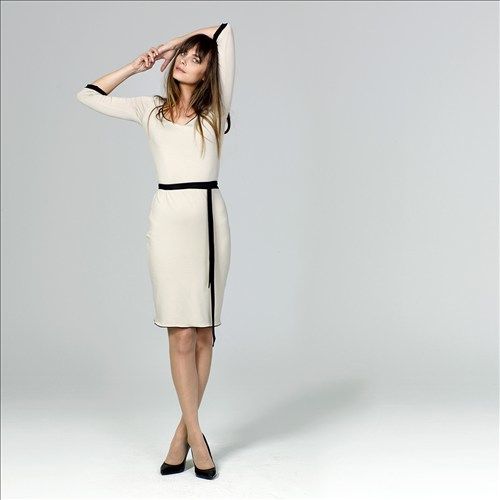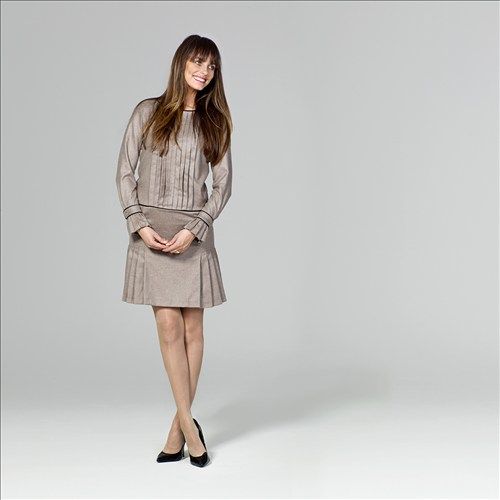 As any woman knows, clothing can only achieve longevity by being fashionable. Ella's designs are on trend, but with silhouettes that flatter a woman's curves, and essential pieces that will withstand the test of time. With a goal to empowering women, each collection is inspired by a muse, rather than a season.
"Our muses have included Sophia Loren, Catherine Deneuve, Marlene Dietrich, and Coco Chanel. They are all very sensitive, inspirational, and independent women who tried to change the status quo of fashion and passionately pursued their visions. A mood board is put together with images that help shape the spirit of the design."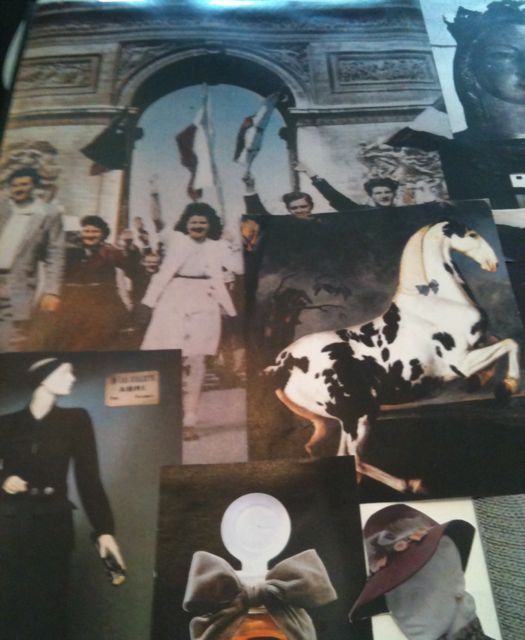 "Lauren Bacall is the muse for our current collection. Her amazing voice, dramatically sultry looks, and no-effort beauty inspired us to offer comfortable, elegant clothes with very smart details and tailoring."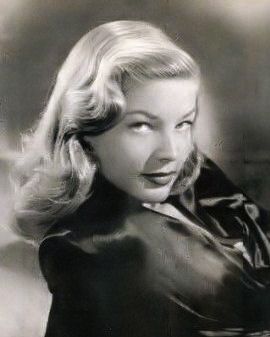 The clothes in the collection include calf-length loose skirts and tailored jackets. They are modern versions of post-war women's suits, from a time when women first joined the work force in great numbers.
A palette of sand, white and camel, contrasted with black, and a rich coral-red, is presented in luxurious fabrics, including silk-blended cashmere from Italian company, Loro Piana.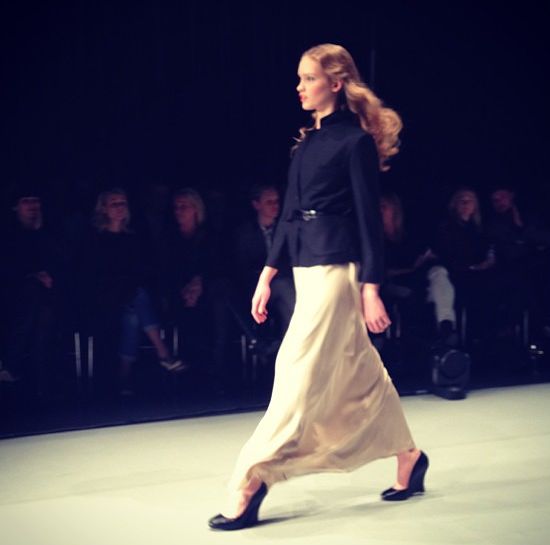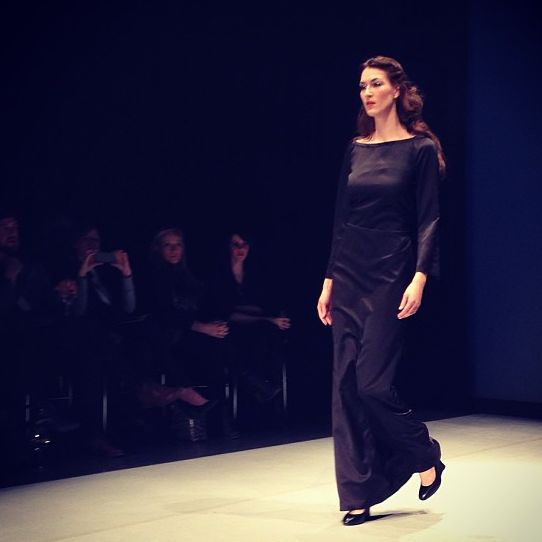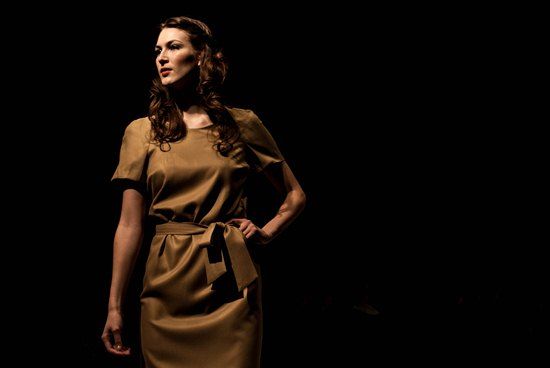 To complete the look, there are accessories -- belts, handbags, jewelry, even gorgeous silk ribbon that can be tied around the waist as a belt, or with a flourish around the neck.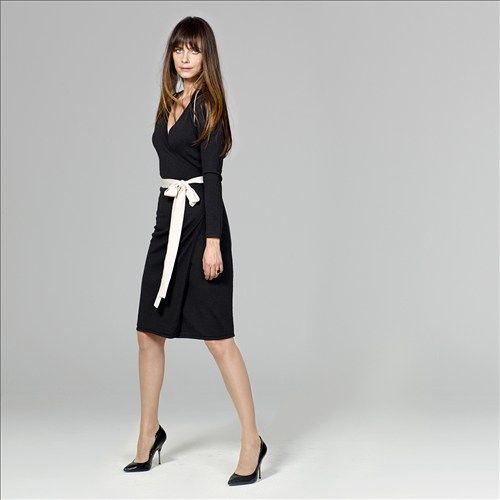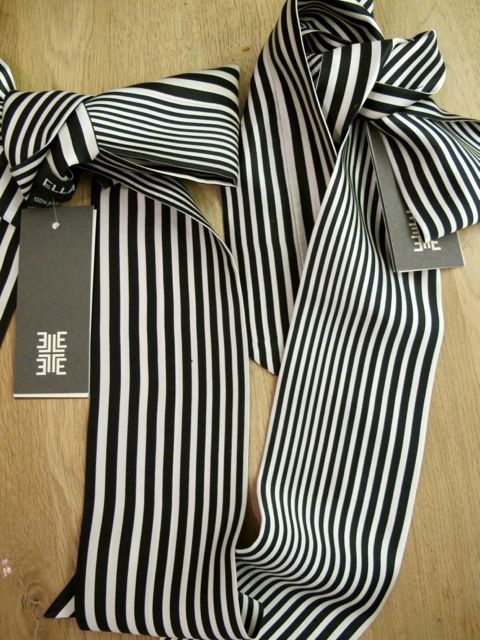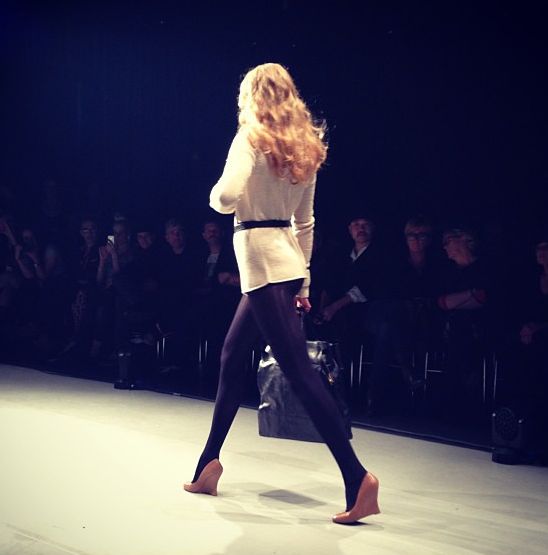 The brand also includes perfumes, developed in Grasse, France, and mixed in Northern Iceland. The three scents, Day, Night, and V for "victory", have base notes of patchouli.
"The day scent is a fresh and exhilarating scent; lemon and verbena, which brings to mind oceans and islands. Night is a soft and sensuous fragrance; think deep red roses, cinnamon, and drama...perfect for a night out."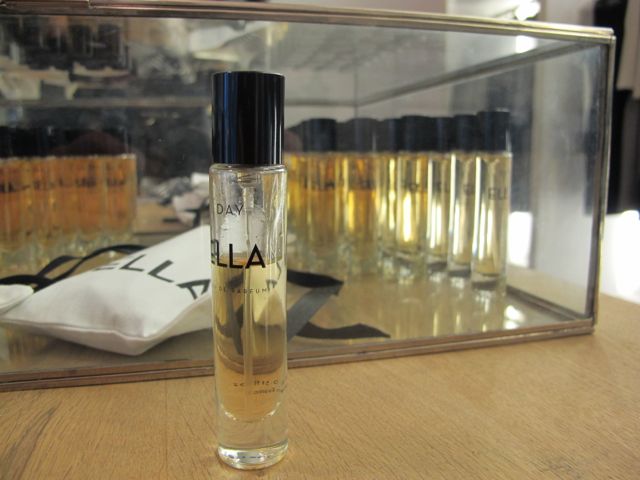 With her brand, Ella, Elinrós Lindal has made it her mission to provide luxurious clothing that make women feel beautiful and confident, while, at the same time, being mindful of the environmental and economic impact of the industry. That's not all, though. Ella contributes to charities that support women, such as the UN Trust Fund to End Violence Against Women. For her efforts, she was selected by the World Economic Forum, as one of the Class of 2013 "Young Global Leaders." (The list also included Chelsea Clinton.)
"Ultimately, I want to be successful, and success for me is to bring value, and something that matters, into the world of fashion."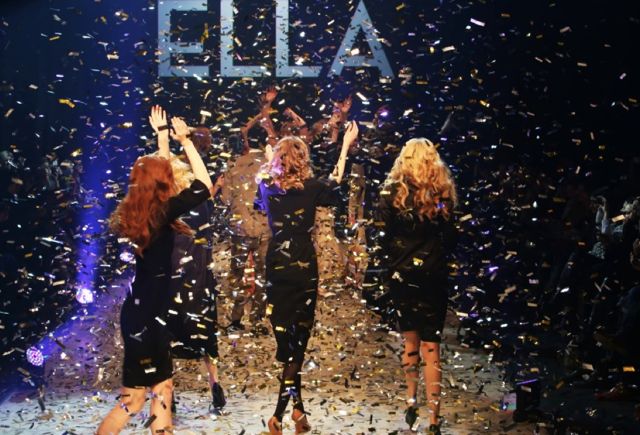 (Photo credits: Ingimar Flóvent, Reynir Pals, Jóhanna Björg Christensen, Pamela Peterson)
For more stories of travels around the world, and a sourcebook of places to stay, eat, see, and shop, see my blog.