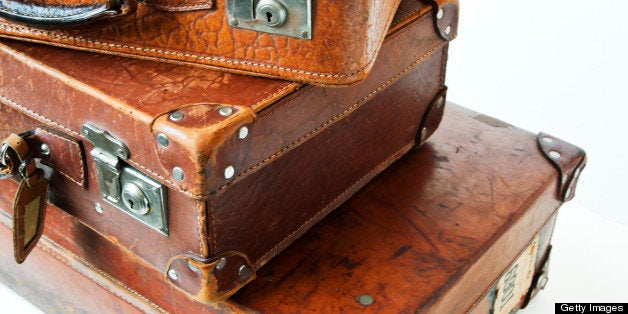 When I started consulting I found having to pack my suitcase every week to be a chore. It was a boring process that required packing my shirts and ties so they stayed wrinkle free while being jammed like sardines in a can. When I started going to the gym on a more regular basis, it also required additional finesse to fit in my running shoes and gym clothes. Eventually, if my projects were long enough, I ended up leaving my clothes at the hotel for the weekend, and picking them up on Monday evenings. Consequently, I ended up basically carrying around an empty suitcase.
With this mindset, I started thinking about how to lighten the load I would have to carry during my circle around Latin America. After digging through the wisdom of other fellow backpackers and adventurers alike, I came to four key packing principles. Whenever the question "Should I bring X?" came up, I asked if X met at least two of the four principles. If yes, then it went into my backpack. If not, the idea got discarded immediately. The result? For a trip spanning 60 plus days, I'll be carrying around less than 20 pounds. My back sang "Hallelujah."
Here are the four PACE principles to save your back.
The PACE Principles - Packable, Adaptable, Critical, Element-Proofed
Packable. Luckily, you're not the first person to encounter the packing conundrum. As a result of other people's past discomfort and capitalism, it's likely that a travel-friendly version of whatever you need is already available at your local REI, Dick's, or other retail outlets. By travel-friendly I mean it'll be lighter, smaller, and TSA friendlier than its original counterpart.
Adaptable. Versatility and multi-functionality are most important if you'll be traveling through more than one climate. If it can be layered or have an alternative use, then it's a good candidate to be packed. The last thing you want to be doing on an extended trip is lugging around an oversized parka through the jungles of the Amazon. If it's odor / bacteria resistant and durable, then it jumps to the front of the line. The longer you can wear something before it becomes apparent you haven't showered for several days the better.
Critical. This is for anything that is an absolute must regardless of how badly it fails the other three principles. This applies to things like travel documents (e.g., your passport) and personal medications. Be careful to not use this as a catchall bucket for everything you'd like (vs. need) to bring.
Element-Proofed. On extended travels, it's likely that, at one point or another, you'll encounter a spectrum of what mother nature has to offer. From the hot, dry heat of the desert sun to the wet, humid air of the jungles to the freezing temperatures of the mountains, what you wear will be critical to achieving even the most basic level of comfort. Is it waterproofed? Is it moisture wicking and quick drying? While cotton is a common fabric we wear everyday at home, wearing anything cotton in areas with high humidity practically guarantees you'll be in for an unpleasant surprise. Is it sunproofed? Target a UPF, the apparel equivalent of SPF, of 50. Does it provide insect repellent protection? An alternative to this is pre-treating your apparel with permethrin.
Whether you're going on a weekend trip or an extended journey, keep these four basic principles in mind the next time you hit the road. That way, you can focus more time on enjoying your trip and less time on your back pain.