Before I became a painter I was a failed poet. I love poetry with its mysterious use of words, bending, creating, smearing words to reveal emotions hidden or apparent. I was too uptight with words and I found my freedom in painting. Over the past 35 years and as part of my fascination with poetry, I have painted poets, some who are close friends, as a tribute to the immense magic they ring out of words and rhythm. I am grateful to each one who has collaborated with me in allowing me to try and capture them in my images.
Yareah Magazine published an article about my paintings of poets together with poems each poet gave for this publication.
I read Philip Levine's poetry, US Poet Laureate 2011, for years before I met him. I slipped a catalogue of my paintings under his door in Brooklyn then called him. He said poets love paintings and I said this artist loves your poetry. We corresponded for years and a few times when I asked to paint him the answer was How long would it take? and then No. So we became friends and I persisted in asking until one time by the river, where Walt Whitman left his mark, I said to Phil that I have given up on asking him, at which point he said Why don't we do it!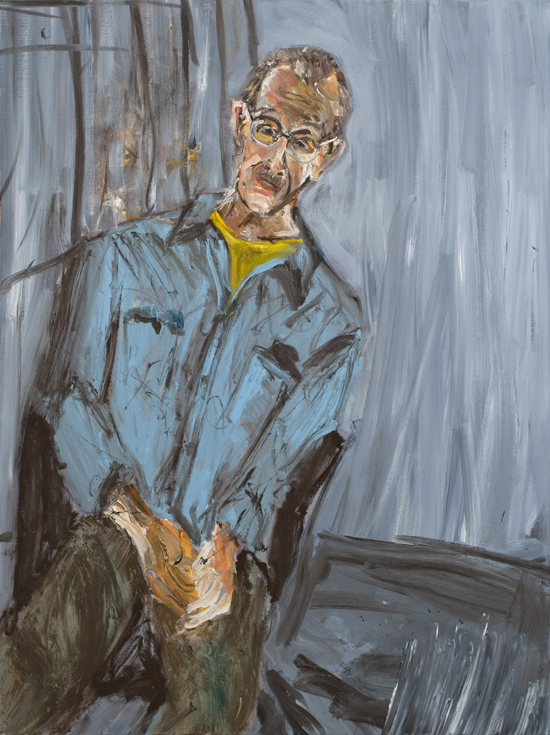 Many of Phil's words were etched in my mind long before he sat for the portrait. I thought of the way he hit the heavy bag in Right Cross when I hurt my fists hitting a heavy bag in my own workouts. While sitting for me he told me about his grandfather, about scams, auto parts, dirt fights, machine shops and his mother. I was painting the man who wrote: Animals Are Passing From Our Lives.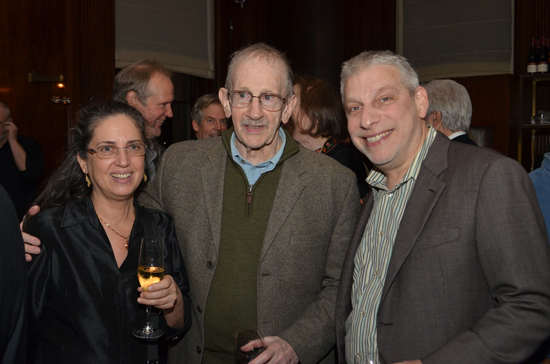 The poet Phil Levine and my wife Yonat Hafftka together with me at publication party for Gerald Stern's book In Beauty Bright at the Neue Galerie in New York.
My portrait of the poet Gerald Stern, Pulitzer Prize nominee, is also reproduced in the Yareah article.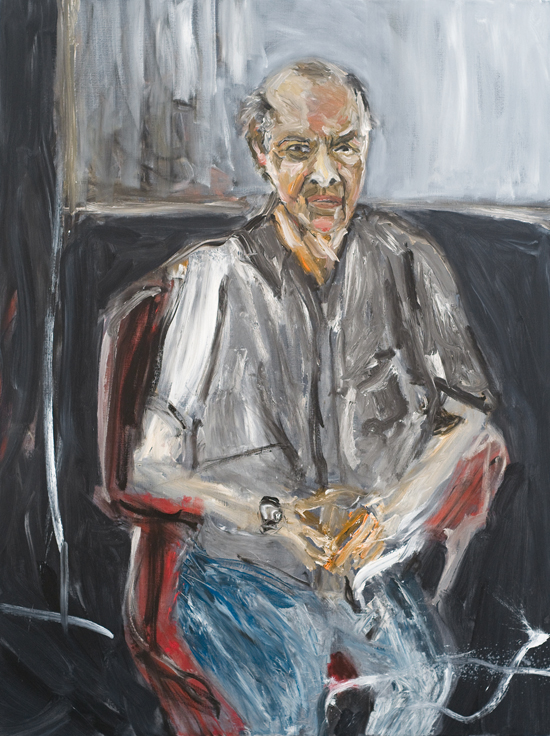 Calling all HuffPost superfans!
Sign up for membership to become a founding member and help shape HuffPost's next chapter