She was "The Last of the Red Hot Mammas" and the first to dare sing risque songs about the glories of independent women-hood: "I'm Living Alone and Like It" and "Ain't Women Wonderful."
"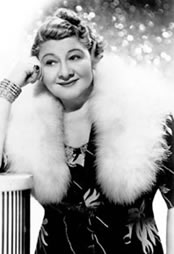 Sophie in the Twenties

For more than 50 years the Great Sophie Tucker packed the theaters and clubs of Broadway, ruled the vaudeville stage from Los Angeles to Boston and brought them to their feet in London where she once even sang bawdy songs for The House of Windsor. She starred in Hollywood films, wowed a generation of World War II GIs, sold millions of recordings of her rich ragtime voiced tunes and remained a hit on both radio and TV almost till the day she died at 82 in 1966.
Yet, ask anyone today who's much younger than 66, chances are they've never heard of Sophie Tucker - or even any of her most famous husky hits like "Some of These Days" and "After You're Gone".
Now that's changing. Thanks to a talented 21st century performer named Cheryl Ann Allen, a new generation can not only hear the amazing Sophie, they can actually see "her" perform on stage in a lively cabaret act called "Sophie Tucker in Person".
Allen's hour plus Tucker show - which recently ran in the theater district's delightful "Don't Tell Mama" cafe-bar - is what popular internet Broadway critic "Elli" calls "the ultimate tribute to a beloved, but almost forgotten performer."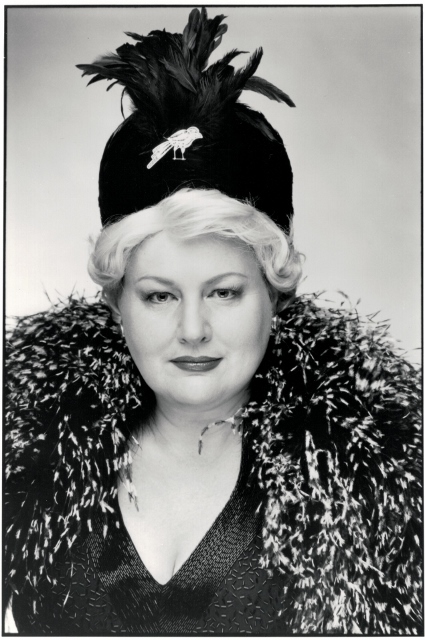 Cheryl Ann Allen
And it's more than just an able mimicking, it's a veritable resurrection of the sensational Sophie! A dead ringer for Tucker at her finest, Allen strides on stage in a sparkling sequined gown wearing a black feathered hat and adorned with long "diamond earrings. Then together with a series of "first person" anecdotes about the Russian-Jewish born vaudevillian's often tough but star-studded path through life, Allen belts out a program of Tucker's biggest hits: from the rollicking "After You're Gone" to the tear jerking "My Yiddishe Mama", all delivered in Tucker's stentorian, heavy breathed ragtime style.
Allen is faithfully accompanied by fabulous pianist Joel Martin who play's Tucker's longtime sidekick accompanist Ted Shapiro. The show itself was put together by Allen's husband Ian Finkel, himself the son of legendary actor Fyvush Finkel. It's non-stop piece of hardworking virtuoso vaudeville. Or as Sophie (and Cheryl Ann) would say: "There were five sailors lined up outside the stage door tonight. And I said to them, 'Fellas, I just did four shows and a rehearsal. One of you is going to have to leave!'"
REAL LIFE. REAL NEWS. REAL VOICES.
Help us tell more of the stories that matter from voices that too often remain unheard.