Like millions of small business owners in Brazil, for Juarez Nascimento the work week has seven days. Monday through Friday, the 21-year old street vendor works the traffic lights of his native São Paulo, selling mobile phone accessories to motorists. On weekends, he takes his business to the beach, touting sunglasses. On match days, he sells team flags near soccer stadiums.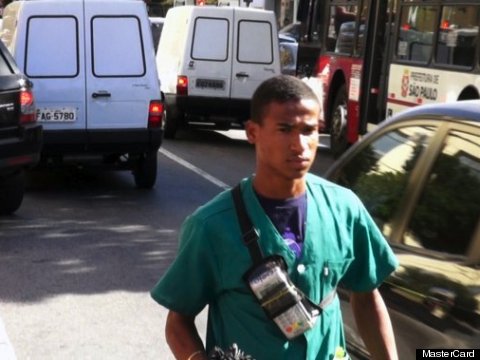 The notion of accepting payment cards first came up when Juarez noticed that, because of increased concern about robberies, customers were carrying less cash. And often, a potential customer would realize he or she didn't have enough cash on them to make the purchase, and Juarez literally would watch his sale drive away.
But now Juarez is able to show his customers his card reader, telling them they can pay with plastic. He's not only losing fewer sales, as a result, Juarez' monthly income has doubled. He's also received a boost in security as he doesn't have to carry cash around and is less vulnerable to mugging. To top things off, in order to accept plastic, Juarez had to open a business, making him a proud micro-business owner.
Juarez represents a growing number of micro-businesses in developing economies for whom going cashless provides the on-ramp to the economic mainstream. Being able to make and receive payments electronically is seen as an important stepping stone towards full financial inclusion by organizations such as the Bill & Melinda Gates Foundation - which in turn enables access to formal lending and insurance services.
Around the world, new technologies are democratizing access to electronic payments for buyers AND sellers - which are really two sides of the same coin. And as governments look to boost growth that's inclusive and therefore more sustainable empowering consumers and businesses to transact in a more secure and efficient way is a recipe for success.
The growing penetration of mobile technology - often leapfrogging the plastic card - coupled with the advent of mobile, on-the-go acceptance devices are turning every mobile phone user into a micro-business. And that's a micro-business that's plugged into the digital economy, at a time when approximately 80 percent of all small and micro businesses in the world are considered unbanked.
Before our eyes, a transformation is unfolding in real-time - a transformation that sees thousands of small and micro-businesses taking advantage of a technological sea-change that has an immediate impact not only on how they run their enterprise but how they care for themselves and their families. Seeing small business owner such as Juarez Nascimento realize their biggest dreams with hard work and ingenuity deserves all our respect - and drives our commitment to continue to build solutions that bring us closer to a world beyond cash.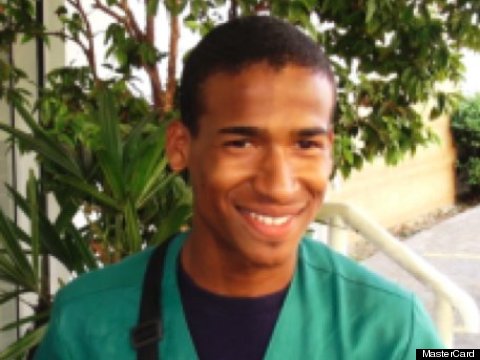 REAL LIFE. REAL NEWS. REAL VOICES.
Help us tell more of the stories that matter from voices that too often remain unheard.