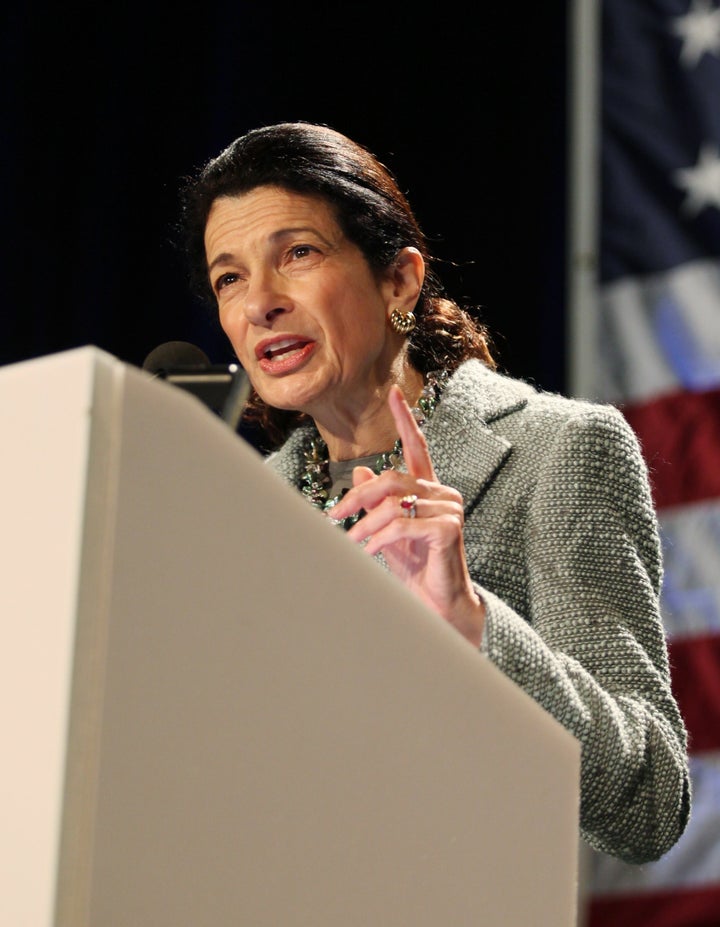 Republican Sen. Olympia Snowe criticized her Congressional colleagues on Wednesday for failing to find common ground, calling for a more centrist approach to politics.
"Frankly we haven't done our jobs well here in Washington and that disturbs me," Snowe said at Fortune magazine's "Most Powerful Women" summit.
"There's all this partisanship and polization," Snowe explained, "and ultimately it yields two outcomes: either scorched-earth victory for one side or political stagnation."
As a lawmaker from a swing state, Snowe has been in the difficult position of casting deciding votes on major legislation such as health care reform.
"We need the political center in America," Snow told her audience at the Mandarin Oriental Hotel in Washington. "If we lose the center, which I actually call the 'sensible center' -- it's where most Americans are. People should be sitting down, around a table, talking about the disparate ideas and what we can do to make life better and come up with better solutions to the problems."
Snowe said she thought one of the problems today in the political process -- certainly in the Senate -- is that there are fewer senators who represent swing states, and by extension, fewer lawmakers who are willing to cross the political aisle.
"The red states are getting redder, the blue states are getting bluer," said Snowe, "and I say we should unite under the red, white and blue. Because that's really what it's all about."
<0--3242--hh>0--3242--hh>
Calling all HuffPost superfans!
Sign up for membership to become a founding member and help shape HuffPost's next chapter