It was a January day and 19-year-old freshman Michael Pollack was sitting in the audience at Vanderbilt University in Nashville. On stage was music icon Billy Joel. Joel was doing a Question and Answer session. The Long Island, New York native (and big Joel fan) raised his hand and asked if he could play with the music icon. According to an interview with Inside Vandy, Pollack describes his intentions:
"So I decided I was gonna go see Billy Joel right when we found out he was coming, and as a childhood idol of mine, right away I knew what I wanted to do when we went there. My roommate and I decided that we would try and find a way to get a question to be asked, and see if we could get on stage. And the day came, I put together a question, and I was raising my hand, and my friends to the right of me kept pointing to me, and finally after a few questions he picked on me and I hesitantly said how 'New York State of Mind' was my favorite song, and how I had performed it with his saxophonist Richie Cannata in the past and wondered if I could go up and play it with him"
After a pause, Joel said yes. Pollack jumped on stage and accompanied him on the song "New York State of Mind." The video of Pollack's impromptu performance with the music legend went viral and lead to a whirlwind of press and interviews. These included CNN, The Today Show, and The Jeff Probst Show among others.
Pollack's passion for music started at a very young age. After learning to play the piano at age seven, he began performing at New York City clubs like BB King Blues Club, Iridium Jazz Club, The Cutting Room, and The Bitter End. One of his first big breaks occurred when Richie Cannata (like mentioned before, is Billy Joel's longtime saxophonist) invited Pollack to perform alongside him at some of his New York City gigs. He has also played along singer-songwriter Ernie Haltwalter and lead guitarist of Spyro Gyra Julio Fernandez. His main influences are Coldplay, Gavin DeGraw, Rob Thomas, and (of course) Billy Joel.
Pollack recently opened for Carly Rose Sonenclar, (runner-up on the second season of The X Factor) at her recent NYC performance at the Best Buy Theater. He has written a lot of new music and recently released his first single called "Chances Are" off self-titled EP. According to Pollack the song is about making the most of an opportunity that only comes once. "Not letting you hold you back" Pollack states.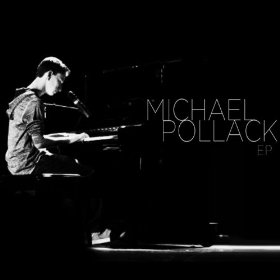 If somewhere were to listen to Michael Pollack's "Chances Are" not knowing anything about the musician, they might be surprised that he is so young. His sound is older and does emulate many of his influences. This is not a bad thing whatsoever. If anything, it might extend his potential musical career.
The song is very uplifting and deals with taking chances. It showcases his excellent piano skills and vocal ability. Pollack is also living-proof that taking chances may pay-off. While he never expected that Billy Joel would say yes to his proposal, he took that risk and it worked. Now hopefully Pollack can turn that success into a future in music.
Michael Pollack is recording a bunch of new music and will be performing shows in the upcoming year. To learn more about Michael Pollack, you can visit his official website here. His self-titled EP is available on iTunes and other digital media outlets.