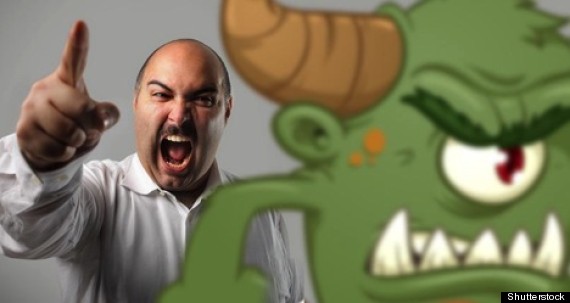 As we come up to the one year anniversary of cyberbullying victim Amanda Todd's death, it becomes glaringly obvious that the impact of cyberbullying is not waning. The headlines continue to report the stories of children as young as 10, going to tragic lengths in order to escape the onslaught of online bullying. Regulatory and corporate responsibility are slow to catch up putting the onus on parents to step in where institutions are failing.
So, what's a parent to do? First step is to determine if you really know what your children are doing online. Even if you think you do, you may not know the full story. According to i-Safe America, nearly half of all young people have been bullied online, with one-fourth experiencing multiple incidents. With children today spending so much time text-messaging and chatting on social media, the emotional abuse caused by bullying is more likely to happen silently.
"As parents, if we heard our kids say hurtful things to a friend, we would take our child aside and let him/her know (a teachable moment, we would call it)," Carol Todd, mother of Amanda Todd, wrote on her blog. "But if we are not able to see or hear what goes on and the teachable moment is not present, does it reinforce the kids to repeat their behaviors?"
So how do you know who or "what" you are dealing with? Many interchange the words "cyberbully" and "troll," but the two words refer to very different behaviors. Here are a few distinctive differences between the two.
A troll is usually considered someone who posts in a public forum in order to get attention. While it may seem his or her behavior is directed at the original poster or a particular commenter, the troll's intention is simply to get attention. Perhaps the troll's goal is to make people laugh or appear to be superior to others. Whatever the end goal, though, a troll is more interested in being noticed than hurting a particular person.
For a cyberbully, however, the goal is of a more malicious nature. The cyberbully enjoys tormenting others, with his or her focus often targeted toward a specific person. If others join in on the torture, the cyberbully feels validated and encouraged, while the troll might feel as though others are stealing the spotlight.
Since both cyberbullies and trolls are usually insecure individuals who gain strength through belittling others, it's easy for the two to be confused. However, a troll is more often motivated by a need to be acknowledged, while a cyberbully feels better when others are emotionally beaten down.
Both cyberbullies and trolls have deep-rooted issues that can often be traced back to childhood. Unlike face-to-face encounters, where they might fear repercussions if they attack others, the anonymity of the Internet allows both groups to act out publicly in an effort to achieve the validation they are unable to achieve otherwise.
While experts recommend ignoring both cyberbullies and trolls, the reason for ignoring those groups differs. With cyberbullies, responding can only exacerbate the behavior, extending the conversation and giving additional fodder. Trolls simply see your acknowledgment as an achievement, letting them know their attempts to get attention were successful. So whatever you do... "Don't feed the trolls!"
If a person encounters a cyberbully or troll in an online forum of any kind, the best response is to report that person as quickly as possible. With trolls, alerting site administrators and moderators to the behavior is the best recourse, but with cyberbullies, the situation is much more serious. Cyberbullying victims should first speak with a parent or trusted teacher about the situation. If the behavior escalates, the adults in the victim's life should alert authorities.
Both cyberbullying and trolling can have severe psychological effects on those who fall prey to them. By keeping the lines of communication with children open, parents can know when cyberbullying is a problem and take action.
Calling all HuffPost superfans!
Sign up for membership to become a founding member and help shape HuffPost's next chapter