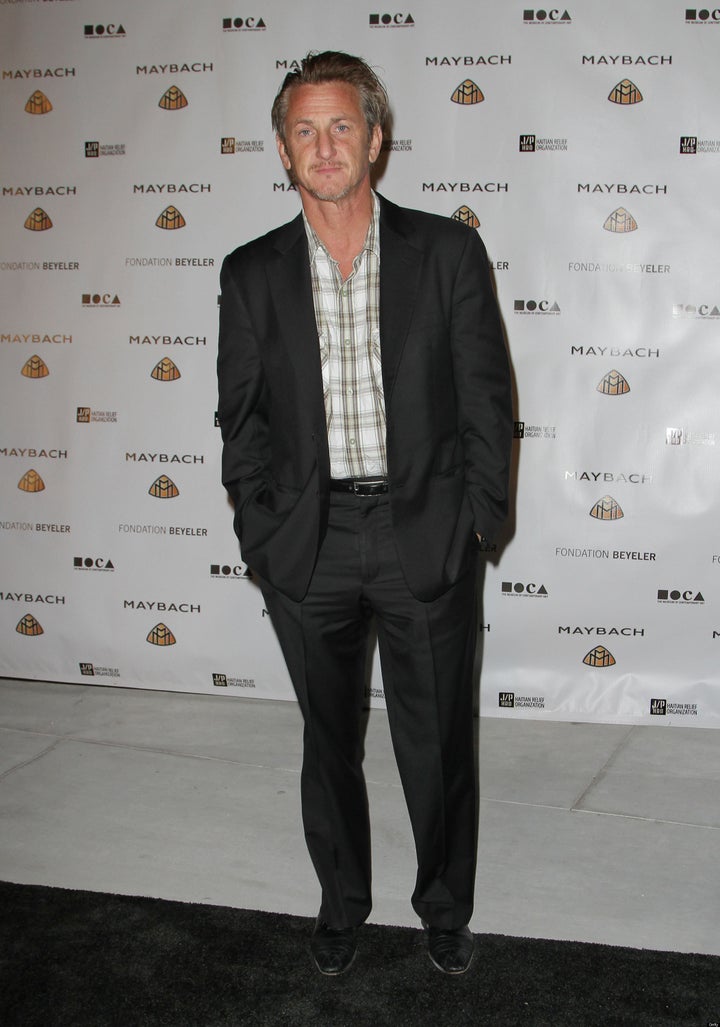 Sean Penn shed his tough-guy facade in a revealing interview with the Hollywood Reporter this week, sharing intimate details about his divorce from Robin Wright, his wife of 14 years, made final in July.
In the interview, the actor, 50, expresses his "profound" lament over the fact that he won't be able to raise his 17-year-old son, Hopper, "in a whole family through high school" (he and Wright also have a 19-year-old daughter, Dylan).
The pair had a famously on-again, off-again relationship, initially filing for divorce in 2007, reconciling in 2008, filing to separate in April 2009, and then putting the kibosh on those proceedings the following month. The latest filing seems to have stuck--for now, at least.
In October, Wright, 44, told Redbook magazine that she intends to stay friendly with Penn, though Penn hasn't exactly been as easygoing--this summer, he told Vanity Fair, "She is a ghost to me now."