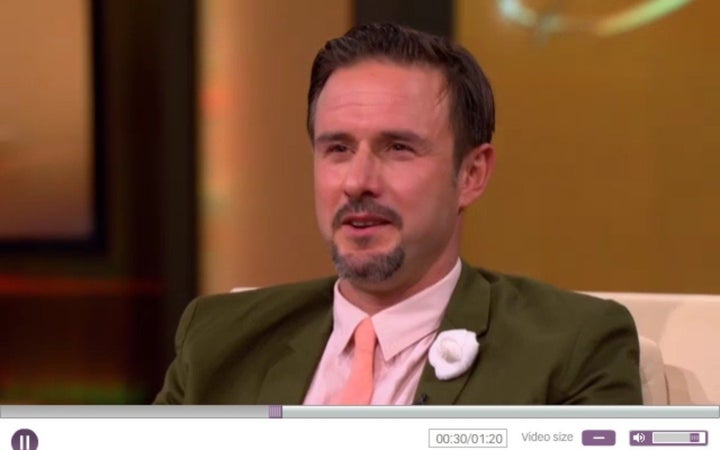 On his early drug use and Cox's reaction to it:
"I got really into drugs before I got serious with Courteney. It was something that scared her early on in our relationship. My mother was dying and ... I used that to numb the feelings."
On the destructive nature of their marriage:
"Part of my dynamic with Courteney is that I ... wanna fix things... I wanna be the good boy, the perfect husband...part of that also limited aspects of my character... I started drinking more. I was unhappy. I wasn't being true to myself. She would say things like, 'you know, you're starting to drink too much, and you're smoking too many cigars, and I'm not attracted to you right now' and I wasn't listening to it and subconsciously I was pushing her away."
On when he first started to see trouble in their marriage:
"We had our 11th year anniversary [last year] and Courteney said 'I don't wanna be your mother anymore.' ... She gave me a motorcycle [as a gift]. And I didn't understand the gift ... and then shortly after that, she [was] really depressed one day and said 'I'm really just not happy.' And then she started talking about separation, I felt ... really abandoned at that point and like she'd broken the deal."
On tabloid reports that Cox was having an affair with Cougar Town co-star Brian Van Holt:

"I thought she was having an affair with someone. And that made me angry. That made me like, 'I'll show you.' And my way of doing that was getting really self-destructive and virtually suicidal. There were dark moments of real pain and loss and sadness"

On his reaction to his alleged affair with waitress Jasmine Waltz and tabloid reports that called him a "cheater" even though he had been separated from Cox at the time:
"I was completely faithful...My blood just boiled. [A cheater] is one thing I am not."
On wishing he hadn't spoken so candidly about Cox on The Howard Stern Show:
"I am so embarrassed about what I shared."
On the difficulties of living in Cox's professional shadow:

"A couple of days ago, some girl comes up to me and she goes, 'Aren't you David Cox?' ... [Courteney] was on this incredibly successful show and she made more money than me. I was sort of always in her shadow, and I'd have all this bitterness, and a lot of that went back to my father not making enough, and my mother and father fighting."
"I do miss my family. That's the difficult part of separation. Everything changes. It gets lonely here. I get Coco a few days a week and it always lights the place up. I'm just more present in the time I spend with her."

On his frankness with daughter, Coco, now six-and-a-half:

"I've been completely honest about this...[I told her] I'm [in rehab] to learn how to be a better person, but I'm also here so that I don't drink anymore. I said, 'does that make you happy?' and she was like, 'yeah.'"
On his love for Cox, despite their current separation:
"She's been incredibly supportive. She's my best friend and I love her with all my heart."
On whether he believes he'll one day get back together with Cox:
"There's always a possibility ... and that would be the ideal situation... I want what's right...I want us to be the best people we can be...if [that] doesn't make her happy...that's still to be answered. I know that I'll be with her for my whole life. We have an amazing family together and we're really great parents together."