Every little girl has a Barbie phase. Some grow out of it, some of us grow into it. Teenage girls frequently get asked if they played with Barbies for some reason, with the expectation of the answer, "Yeah, but I grew out of it pretty fast." I did not.
I love Barbie, and have always loved her. She's pretty, smart, sparkly and was President of the United States -- in heels, a smile and a killer pink power suit. She's a great life inspiration, but here's the kicker: I have never wanted to look like her. Ever. I have wanted her clothes, her house (have you seen the closet in the Malibu Dream Mansion?) and her car, but I have never wanted her hair, her figure or her teeny tiny feet.
Over and over, I hear her being bashed for giving girls bad body image, but usually, that's an argument coming from adults who don't see it the way girls do. She's a doll. Any five-year-old will tell you that. She's pink and glittery and has really cute pets, but she's hard plastic. Little girls don't see that she has a tiny waist, they see that she has a teeny purse. Adult problems should not be projected onto the way a little girl sees herself.
Recently the issue arose with people thinking Mattel should make a plus-size barbie. I completely disagree that Barbie should be changed in any way. She's a doll. She lives in her own world, and does not need to accurately represent the people in ours. She's the perfect dream for girls to aspire: to be successful and independent. Do whatever job you love, or all of them. Do it in false eyelashes if that makes you happy. You can be or do whatever you want if you dream big and work hard.
The "Barbie is unrealistic perfection" argument serves only to give power to the problem. You are telling little girls that they will have bad self esteem for playing with Barbie, that Barbie is more perfect than they will ever be and that to be called a "Barbie" is an insult. Think about it: when was the last time you heard someone say "You look like a Barbie doll!" in a positive context? We have turned it into an insult. That's ridiculous. Why does "Barbie" need to mean vacant, vain and self obsessed? No one ever got elected President twice being like that.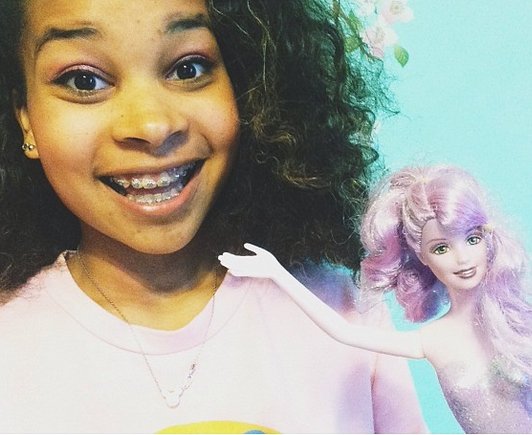 Calling all HuffPost superfans!
Sign up for membership to become a founding member and help shape HuffPost's next chapter