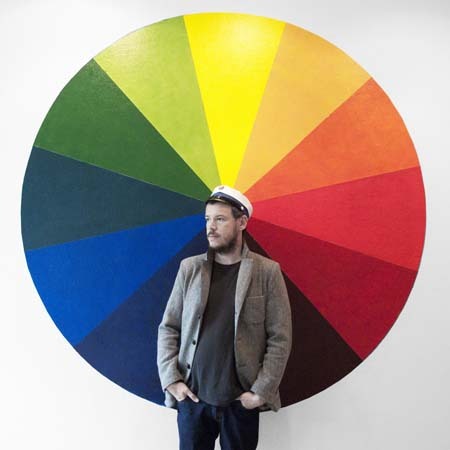 Jordi Labanda is one of my design heroes. I remember fawning over his fashion illustrations in Wallpaper magazine in the early part of 2000. His illustrations captured the glamour and the glitz of the fashion world. He created images that combined art and fashion editorial, the kind that had a lasting impression on someone who wanted to work in fashion magazines like me. Every now and then I refer to Labanda's work and revisit his book Hey Day to get transported to his colorful and exciting worlds.
Below, Labanda talks about resurrecting fashion illustration and finding happiness.
When I wake up...the first thing I do is look at the sky outside my window.
Before I go to bed... I think of the funny things that happened during my day.
A well-dressed man/woman... doesn't pay attention to brands just style.
Women should always... be true to themselves.
Men should never... know more about fashion than their girlfriend.
The best thing that's been said about me... that I am responsible of resurrecting illustration as a communication tool.
The biggest misconception about me... that I'm a dilettante that spends his days going from one party to another.
If I weren't doing what I'm doing today... I would be taking care of my garden in my house in Formentera.
My legacy... making illustration students want to be illustrators.
A great idea... often comes by in the most unsuspected places.
Botox is... a frontier that a lot of women (and men) wished they had never crossed.
My mother... is always asking me if I'm eating well.
The soundtrack of my life... is full of songs by New Order, Franco Battiato, Björk, The Cure, Belle & Sebatian, Smashing Pumpkins, Sir... and much more.
The future... is always unpredictable, even for Susan Miller!
Happiness... is a bird of beautiful feathers that we do not see to often.
There's a time and place for... everything, as weird as that might sound.
There is too much... information.
In the end... the truth is still in the things we liked when we were children.
All photos courtesy of Jordi Labanda.
Follow me on Twitter and Instagram: @bluecarreon