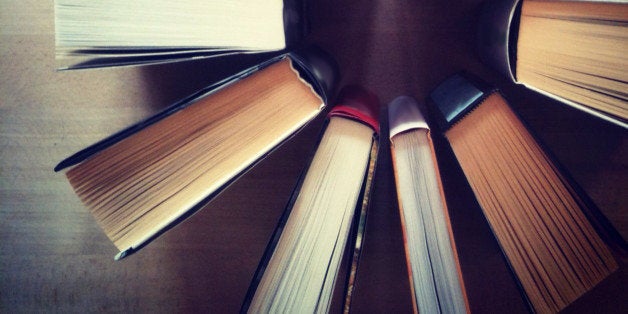 I just finished Two Boys Kissing by David Levithan and I was really moved by the Greek chorus of deceased gay men observing and cheering on a new generation of gay men. I enjoyed the book because it felt hopeful. There are two powerful sentences on the first page of the book sung by that chorus:
We resent you. You astonish us.
I understand those two sentences, but will others that come after me? It made me wonder if the newer generation of gay men remembered our recent history and sacrifices that helped them get to where they are today. I wondered what books are on their shelves, what authors they admired and if they ever took the time to understand their past. This thought was further reenforced when I finished Sean Strub's recent book Body Counts: A Memoir of Politics, Sex, AIDS, and Survival. The book reminded me of almost every book on my shelf when I was coming out in my twenties during the AIDS crisis. At that time, gay fiction and nonfiction was so centered on AIDS that every book broke your heart and left you feeling hopeless. These books really highlighted the struggle gay men had with families, politics, health care and the ability to build a life. Does anybody still read these beautiful heart breaking books now?
Working for the eBook publisher Open Road, I love rediscovering authors and books that I forgot about or I did not even know existed. (If you have not read Damage by Josephine Hart -- read it now!) My first week of work, over two years ago, I went through my home library looking for books that I had read over the years and I remembered so many books that influenced my early years. In one of my first editorial meetings, I told the group that I felt the author Paul Monette was an important author to bring back to life. His books are important works in our history and it would be shame for Open Road not to highlight them. After two years of work, Open Road is finally publishing Paul Monette's work as eBooks. I hope that a new generation of readers will experience Becoming a Man: Half a Life Story and Borrowed Time: An Aids Memoir. Becoming a Man was National Book Award Winner and considered a classic coming out story. These books should be required reading for any gay man. Recently, I reread Becoming a Man and Christopher Isherwood's A Single Man and I started to think about a list of books that I thought should be required reading for a younger generation of gay men. Outside of the two books I just listed, I jotted down 10 other books that I feel are must reads:
Dancer from the Dance by Andrew Holleran -- One the most important books in gay fiction. The story of Malone, a young gay man discovering New York's gay scene. I read this book as I was coming out and it really gave me insight into New York City's gay past.
A Boy's Own Story by Edmund White -- I remember reading this book as a teenager and identifying with a lot of the same struggles as the narrator in the book.
City of Night by John Rechy -- a great book that attacked and criticized when it was released that really gives a moving history of being gay and hustling in NYC in the sixties
The Celluloid Closet: Homosexuality in the Movies by Vito Russo -- one of the foremost books about gay people and popular culture from the early 1920s to 1980s.
And The Band Played On by Randy Shilts -- as a young gay man growing up in Pennsylvania during the beginning of the AIDS crisis I did not have a complete understanding of the extent of the crime against gay man by so many levels of the government and the healthcare systems until I read this book.
Stonewall by Martin Duberman -- a must read book about the beginning of the gay rights movement
The Mayor of Castro Street by Randy Shilts -- Harvey Milk is one the most influential gay men in our history -- it is just a must read
Giovanni's Room by James Baldwin -- James Baldwin is one of the foremost gay American writers of our age and this book will also be a personal favorite of mine. It was one of the first books I ever read with a gay character when I was young and I remember wearing out my copy of the book.
A Home at The End of the World by Michael Cunningham -- I have always been a big Michael Cunningham fan and this book is one of my favorites.
The Lost Language of Cranes by Davit Leavitt -- another one of the first books I read with a gay character and the book has always heard a special place in my library
This is just my list of personal favorites. I am sure that there are many more books to recommend to a new generation of gay men -- let me know your recommendations in the comments below.
Popular in the Community