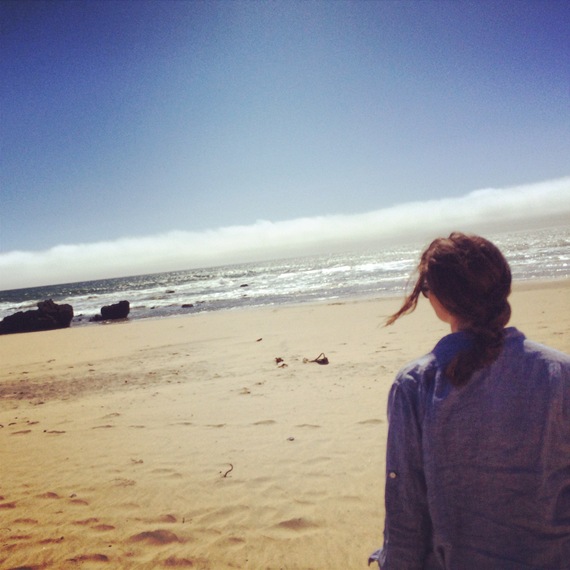 Pictured, producer and performer Addie Johnson Talbott.
As the Kilroys and Killjoys document responses to Arena Stage's Summit, an important way to continue the conversation about underrepresented voices is to look towards who is producing work. This is the first interview in a series that seeks to identify extraordinary producers who identify as female.
How many shows have you produced ? I know the number is pretty high. Can you a list a few productions that were especially meaningful experiences?

AJT: It's around sixty, since 2000. I think the first big project I helped produce was with my company Rising Phoenix Rep, and it was a festival called Detour Days. We had planned a production that fell apart in a flurry of bad scheduling and inexperience and circumstance, and I was so proud that we used the space and time we had in a completely new project, flipping what could have been a complete loss into something alive and positive. We did fifteen or so projects in the course of ten days, and had a blast with it. It's hard to pick out other ones, but acting in and producing Crystal Skillman's The Telling in the weeks after our son was born is something I'm hugely proud of and didn't think was possible at the time. My husband Daniel Talbott and I strapped him in the car seat or onto us and rehearsed, did the lights, swept up, fixed the toilet, and the rest of it and he pretty much slept through the whole thing. It really showed me that we were going to be able to carry on working our butts off as artist parents. And I'm so bowled over that we got to know and work with the incomparable Zoe Caldwell on Elective Affinities.
AJT: When I met Daniel in the summer of 1999, he had started Rising Phoenix Rep in San Francisco just a few months prior. They had done a short run of Pinter one-acts at The Marsh in true indie fashion -- begged, borrowed, and stolen in a wonderful way. He and I were lucky enough to fall in love that summer (after a rocky start, ala those Hepburn/Tracy movies where two people meet, and spar, and spit -- until they finally admit to themselves and each other that they're head over fucking heels).
RPR was Daniel's invention and I think in a way it kept him grounded while he was in school for the next three years, studying acting at Juilliard. It kept his mind -- which never stops in a glorious stream of imagination and inspiration -- focused on the practicalities of making theatre, the physical realities of joining people and space in time with whatever's needed to tell the story you want to tell. I think instinctively he tethered himself to a group of people and new plays, both from school and from the outside world, and started to build an ethos of a company through studying and exploring other companies and artists he admired. He was building a home base for himself and some of his favorite artists, and it's been that for us ever since.
From the beginning, producing with the company was a no brainer. I got to be madly in love with Daniel and what we were doing, and follow the strings and paths presented through the work. Helping to run and create work within a company was, and is, the most exciting artistic thing I've gotten to do in my lifetime.
How do you decide what to produce and how to produce those projects?
AJT: We really follow the leads of the artists we admire and love, and we trust them. I'm most excited by a producing system that puts artists at the center. I'm obsessed with finding the sweet spot of the least possible administrative and institutional structure for the largest possible return for the artist. I want to be outrageously, lavishly supportive of artists -- to say yes to the very limits and beyond of what seems manageable or reasonable.
When we do Cino Nights, I sometimes do this crazy thing where I don't read the play while we're working on it. It's so rare and thrilling to get to see a play on its feet before you know what it is, and I try to preserve that. I'm not here to read and pass judgment on a piece of work -- though of course there's stuff I love and stuff I don't -- I'm just so much more excited to say yes to people whose minds and hearts and courage I admire, and trust them to work their asses off in service of the story they want to tell and the audiences who are coming to be a part of the experience. I hope I can support them diving as deeply as they possibly can and coming to the surface with something truly explosive and cracked open and bleeding. We're too embarrassed by failure and too obsessed with popularity in our culture right now, and I welcome any antidote to that. All that's to say, I hope the producing we do is artist based and in service of whatever the fuck the artist wants to do. Whatever resource we can gather in service of the artist is theirs for the taking. We have no savings -- financial, artistic, emotional. Radical investment. Give it all away.
What is the best way to get funding?
AJT: I wish I knew. Sometimes we fantasize about a space that houses a bar or restaurant -- something that could generate income and community presence at the same time and house a ton of wonderful and different companies, in our dream world, for free. We've done everything from beg money from family and friends, to write grants, to co-produce with like-minded theatermakers. But it's kind of like the "what's the best survival job" question. One part of the answer is maybe you need less money than you think you do, and the other part is that it's so different for everyone depending on your skills and needs. And we try not to let the scarcity define us. I love Daniel's essay in the second Cino Nights book about just this thing.

Dream time: you have any budget and everything gets green-lighted that you want to do. What is the project, where does it go up, who do you work with?
AJT: The cool thing is we're getting to do so many dreamy projects already -- right this minute we're starting work on three new play commissions that we've committed to seeing through to full-scale productions over the next couple of years. The writers are Sarah Shaefer, Charlotte Miller, and Jessica Dickey, and we couldn't be more excited to jump off a cliff with those guys.
I also think it would be crazy fun to do some Shakespeare on a large scale -- Daniel has a couple productions in his head that we talk about -- A Twelfth Night with shark tanks and sand. And I'd love to see what set and projection designer Kaitlyn Pietras could do, creating a new piece from the ground up with a writer, director, and actors. I'm excited to try to find ways for designers to be part of a process long before we conventionally sign them up for a production. Some of my favorite artistic risks and aesthetic explorations are happening right now in theatrical design. I love dreaming about ways to connect designers to a piece before we're in full-on production pressure mode, so that they're in on the inception and can jam with writers and directors from the beginning. I think that could have really exciting results.

You are also a performer. How do you balance both and are there projects you have in the works where we'll get to see you onstage?
AJT: I think that balance looks very different at different times in our lives. When you look at it one way, our lives are terrifyingly out of balance. But I think that's true for most (if not all) working artists I know. But that's also one perspective; I realized at a certain point that I was comparing myself to this outside image of balance -- of mother and wife and producer and actor -- and coming up short in a way that was deflating my sense of self. The boat tips constantly. There will be years that you don't sleep much, or make any money. Years when worry consumes your nights. Years when you are out of balance health wise or work wise, and years that you choose stability and feel out of the loop artistically as a result. All of that is okay. You make your own balance, and being off it can be edifying and exhilarating. We all chose this. We do it for life and death reasons. This is an incredibly difficult thing to attempt to do, to try to build a life in the arts right now in this country. Sometimes we'll get to feel balanced in this chaos, but most times I don't feel balanced at all.
But that isn't quite what you asked! Oh man there they go, my preoccupations rising to the surface. I love to act, I've done it nonstop since I was eight, but I've done a lot less of it since our son was born eight years ago. The scheduling is difficult and babysitting is expensive. So right now the scales are on the side of producing, for sure. That was a small part of the impetus for the three commissions I mentioned -- Wendy vanden Heuvel and I, both artist moms and producers, have been wanting to dive into projects as actors with people we love from RPR. We've been jonesing. I'm excited and terrified to jump into a long form process as an actor again.
Producing rules to live by?
1. Producing is a service job. You are in service of the play, the writer, the director, the designers, the actors, and the audience. How are you going to facilitate the most complete experience possible for all of them?

2. Constantly evaluate what really is, what you really have, and what you really want to do. It's hard enough to pull things off without pretending things are as you would wish them to be, instead of as they are. Money, space, collaborators. Look at them as holistically as you can so that you can explode the possibilities inherent in any set of circumstances, and use what you have and make a million possibilities out of a penny.

3. Be gentle, truthful, and fearless. (Gandhi gets credit for that one.)
Plugs for upcoming shows please!
I'm helping produce a play next summer in LA and NY by Sarah Shaefer called Porn Play. We're working on these three new plays written by Jessica Dickey, Charlotte Miller, and Sarah Shaefer, and I'll be acting in those and helping produce as well. And I'll be helping produce a play by Daniel in Rattlestick's next season called Afghanistan Zimbabwe America Kuwait that's a gorgeous and jagged dream meditation on perpetual war and where we might all be headed in the near future.
Addie Johnson Talbott is an actor, producer, and nonfiction writer. Recent producing credits include A Fable (piece by piece/RPR/Rattlestick), the Lucille Lortel Award winning All the Rage (piece by piece/Barrow Group), Slipping (Rattlestick), and Elective Affinities (piece by piece/Soho Rep), as well as numerous other plays Off-Broadway and in the Indie Theatre. She is an artistic associate of Rising Phoenix Repertory and an associate theater editor of The Brooklyn Rail.
REAL LIFE. REAL NEWS. REAL VOICES.
Help us tell more of the stories that matter from voices that too often remain unheard.