When I first began writing romance novels there were very few rules, including the book must end happily and do not write a sports hero. Seriously--even though women crush on them in real life (Hello, Beckham)--they were deemed off limits if you wanted to sell a romance. That all changed with Susan Elizabeth Phillip's series about the Chicago Stars football team. I devoured each book--and I hate football. There's just something captivating and irresistible about the sports romance featuring an alpha athlete hero--and many readers and authors know it. I chatted with authors of alpha athlete heroes about what sets these sporty guys apart, how much spandex is involved and why even sports-phobic readers should pick one up.
The alpha athlete is not your typical alpha. What qualities make him stand out from the others?


The authors described their alpha athletes as disciplined, driven, focused, talented, dedicated. All hot qualities it anyone. Author Sarah Morgan highlights her hero's "daredevil personality and satisfies his need for adventure" while also balancing "a cool head under pressure."
Jaci Burton author of Straddling The Line says " Their passion, their competitiveness, and most importantly, their physicality sets them apart from other heroes."
In contrast to the typical lone alpha hero with often see, the alpha athlete works with a team, and that changes the dynamics. Andrea Laurence author of Facing the Music points out that being part of a team helps the characters "learn to depend on each other and build friendships and trust that may be hard to find off the field. They also have an understanding and appreciation that when they succeed, it was a team effort."
"They have a unique sense of dedication and loyalty, and usually a team attitude that makes them a really strong ally, someone you want at your back," says Jill Shalvis author of It's In His Kiss.
As the romance genre has trended away from the stereotypical domineering "alpha-hole" (alpha+asshole) hero, it makes sense that a guy who knows how to be a team player would find the adoration of millions of readers looking for more balanced, egalitarian portrayals of romance.

Of course, we can't deny the, ahem, physicality of these alpha athletes.

I'll just say it: the first thing I think of when I hear alpha athlete is Abs! Or a guy that looks like Ronaldo. This is, fortunately, not innacurate. All the authors mentioned "their build," and "stamina" and "prime physical condition."
"I think the raw physicality of an athlete is a huge draw - that primal mix of sweat, muscles and grunts of exertion," says Laurence.
Kristen Callihan author of The Hook Up takes it even further: "Today's athlete is yesterday's gladiator. Okay, an athlete isn't going out to die or be maimed (one hopes) but he is putting his all into competing, often ignoring physical pain, and relying on mental toughness to stay at peak performance."

Given how the alpha athlete possesses so many sexy, interesting qualities, it's surprising that they were ever on the "do not write" list. What changed?

First and foremost: we've done away with the idea that women don't enjoy sports. "It used to be the accepted convention that sports was an event that men used to get away from the women but it's not "their" time anymore, it's "our" time," says Jen Frederick author of Undeclared. "More couples are enjoying sports than ever and more single women are following the games. Not just because the men are hot (although did you watch the World Cup? There was not a single unattractive man on the pitch) but because women love the high intensity, emotional drama, and action that plays itself out on the field every weekend."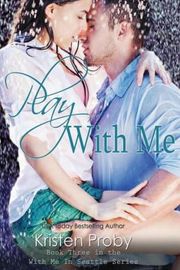 "I think the perception was that women weren't sports fans, and thus wouldn't want to read about athletes. Obviously this was wrong," Callihan says. "Women are, and can be, as dedicated and involved sports fans as men. And why wouldn't women be? Sporting events are high theater, filled with the agony of defeat and the ecstasy of winning.
"I think a long time ago many people didn't realize how many women enjoyed sports," says Burton. "Considering how many sports romances are out there today, it's quite obvious women enjoy reading them."

Women love sports and athletic heroes--but are there athletic heroines out there to inspire readers?

Most of the authors hadn't written a sporty heroine yet, but plan to because they'll bring all the same laudable qualities as an athletic hero, but from a different perspective. "I think they'd have a lot of the special qualities that a man gains from sports, but it's always going to be filtered through the mind of a woman, so it will present differently in the character," Laurence says. "My heroines always go toe-to-toe with my heroes, be it in boardroom or the bedroom, so why not the playing field?
Fancy reading an athletic heroines immediately? Check out Kristin Proby's romance novels (her latest is Play With Me): "Most of my heroines are badass," she says. "I've written about a dancer, a swimmer, a woman who is an avid gym athlete and a runner. They're real women, and keeping fit is simply a part of what makes them human." Frederick recommends Miranda Kineally's books "because she features a variety of athletic girls who are awesome and amazing."
The heroine of Maybe This Christmas by Sarah Morgan is one of the few who can keep up with the hero on the slopes and Shalvis will be writing a novel featuring a woman who was a pro snow boarder in her teens.

I admit it: when I think of sports, I think of spandex and shorty shorts. So I asked the authors what these guys wear (knowing that whatever it is will be coming off).

Shalvis's surfer hero wears "long slung board shorts that are sexy as hell... shirt optional." Burton says, "Ha. Definitely no shorty shorts. And spandex? Maybe workout gear underneath his long, loose shorts." The only shorts Kristen Proby's football playing hero would be caught dead in is boxer briefs.
Callihan's football hero wears Spandex on the field. "Off? Well, let's just say that, after wearing all that binding spandex, he'd rather be...free."
Things are more covered up with Morgan's downhill skier--sort of. "The skin tight ski suit has to be the most unforgiving outfit out there, The fact that it also shows every ripple of pumped up muscle is a spectator bonus!"
Laurence is equally not ok with the Spandex or shorty shorts. "No. None of that, sorry. He'd rock some spandex though, and look good doing it, if it were 1992."
What if you're a romance reader who is so not into sports?
If it was spandex or shorty shorts that scared you off from athletic romances, rest assured that won't be an issue. But what if you're just not that into all the sweating, grunting, cheering, etc, etc? A sporty romance "at its heart this is a love story not a sports manual," Morgan says. "A story with a sporty hero doesn't even need to take place on a playing field, just as a military hero doesn't have to be in combat," Laurence adds.
Read them if you love emotionally intense stories
Sports stories offer basic human emotions at a high-level impact: passion, angst, joy, sorrow, and love (because athletes often play for the love of the game)," Callihan says. "But, aside from all that, if the author does her job, the love story between the hero and heroine takes center stage."
Read them if you love romance
Unless your story is focused entirely on the framework of sports, a reader who isn't fundamentally interested in sports can still enjoy the relationship between the hero and the heroine," Burton says. "It is, at its core, mainly a romance."