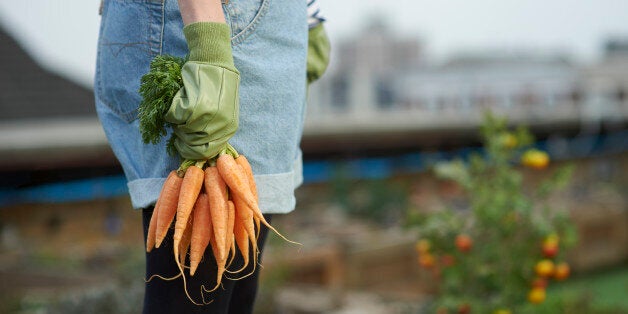 For years now, and well before being head of this great ministry at the crossroads of men and women, local areas and products, I learned of the necessity to pursue a different approach to production. As resources are becoming increasingly scarce, we must take it upon ourselves to make better use of them. I have always remembered that the most precious energy is that which we do not waste. For me, taking different approaches to and thinking differently about our relationship with nature and agriculture is about commitment, certainty and hope. Agroecology involves optimizing resources and natural mechanisms through agronomy to make farms more competitive and sustainable and less dependent on resources. Using less diesel oil in tractors, employing fewer pesticides and spending less time ploughing -- all these make us reconsider our production methods.
Above all, though, I think agroecology is a mind-set, a desire to do better, and a form of optimism and trust in both our natural resources and our intelligence as human beings. Agroecology is not an idyllic or far-fetched vision, it is simply the view that we do not always harness the potential provided to us by nature to regulate itself. In concrete terms, agroecology is about not ploughing a field and letting earthworms work the soil instead of tractors, managing the successions of crops whilst factoring in their resistance to the vagaries of the weather, and using beneficial insects such as ladybirds to combat aphids as opposed to using insecticides. Behind these trivial examples, however, it is also important to see the huge potential for the research and development of an entire green industry like bio-control. What I want is to develop knowledge-intensive farming!
I am aware that adopting these new practices will not happen overnight. I also know that in the early post-war period, when agriculture was becoming mechanized, farmers were able to buy and share the first pieces of agricultural machinery. These days, it is the exact same approach, but instead of sharing machinery farmers will be sharing knowledge and especially new agricultural practices that are both more sustainable and efficient from an economic perspective.
Agroecology is an investment in the future. It also provides a means of meeting the needs of society as a whole. Agroecology also encourages the use of fewer pesticides and fewer antibiotics for animals. At world level, when one in eight people suffer from hunger, agroecology provides a beacon of hope for taking up food-related challenges insofar as it makes it possible to increase production (to feed a growing world population) and sustainably use resources and land (which are becoming increasingly scarce). My responsibility as minister will be short-lived in relation to the time required to sustainably change practices, but I am proud that the voice of France, a real pioneer in agroecology, has contributed to and enabled the setting up of the first world congress on agroecology hosted by the FAO today. I am also proud that the bill on the Future of Agriculture, Food and Forestry, which, for the first time, sets out a framework for agroecology, was able to move beyond the traditional political divisions.
Calling all HuffPost superfans!
Sign up for membership to become a founding member and help shape HuffPost's next chapter