I was recently in New York City and had the good fortune of popping into a pre-opening performance of the new off Broadway production, Soul Doctor. Soul Doctor is the story of the legendary Shlomo Carlebach and his evolution from an Orthodox Hassidic Rabbi to Jewish folk singer and composer. Any person over the age of 40 who has spent time in the world of mainstream American Judaism will recognize his tunes. Carlebach's expansive perspective of Judaism and his open acceptance of less religious, secular Jews and the disaffected youth of the 60s was a monumental shift in the Jewish outreach movement and he left a legacy of soulful, loving music and a renewed Jewish community.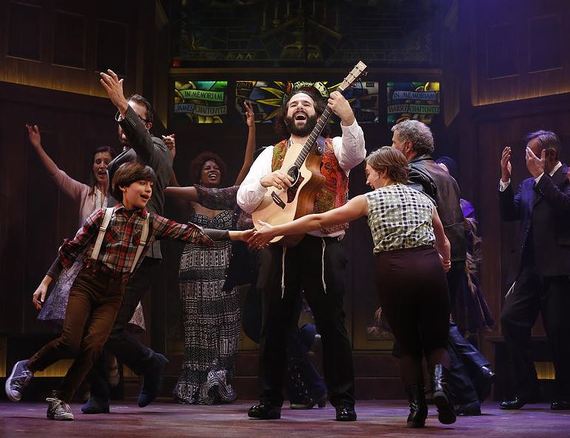 As a disclaimer, Josh Nelson, the talented musician who plays Shlomo and his amazing partner, Neshama Carlebach, the real-life eldest daughter of Carlebach (and musical celeb in her own right) are new and dear friends of mine. Their invitation to preview the show one evening was a no-brainer.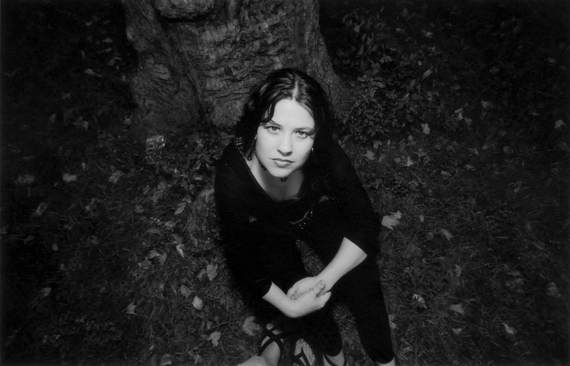 Nelson is an incredibly talented producer and musician and this leap into the acting world seems to have come easily to him. Perhaps playing Carlebach, a Jewish legendary musical character was a role fit for Josh--one in which he, in many ways, was typecast. Nelson's own naturally open and loving manner has just been accentuated by this role in the show. His effortless and passion-filled guitar playing and singing makes the show move smoothly from number to number. On the night I saw the show, Neshama Carlebach, the "soul daughter" surprised the lucky show-goers and sang a few numbers with the cast as a very special finale. Her soulful and joyous addition to the performance lifted up the entire audience. I have learned that she occasionally surprises the audience with these guest appearances and it is truly a gift to hear her beautiful voice, and to experience the love and adoration she has for her father and his work--it is palpable in her spirit. Neshama Carlebach's presence created an opportunity for everyone present to feel her father's presence and legacy.
Beyond the Jewish storyline and music, the show is actually performed in the Actor's Temple, a true synagogue. The setting gives the show an authenticity and spiritual energy that would not have been possible in a normal theater. The use of the bimah (the religious stage used for a traditional service) was a good fit to watch Carlebach's evolution from traditional study to musical Pied Piper. As a product of an acculturated but identified American Jewish family myself, the classic Shlomo Carlebach tunes in the show were familiar and heartwarming.
The storyline also includes Carlebach's close relationship to Nina Simone and her influence on his ultimate transformation was nicely done. Dan'yelle Williamson, who plays the role of Nina, is a powerful addition to the cast with that incredible voice.

The choreography uses the entire synagogue, which is a nice idea for a small space and makes the production feel more Broadway-eske.
What I really loved best about Soul Doctor is that Nelson and Neshama's participation in it represents an important step in their own personal journeys. It is clear that the show brings them closer to their own joint vision of using their talents and music to make the world a more loving, accepting and peaceful place. They have shared with me their desire to become an integral a part of a worldwide mission to use music as an ecumenical bridge for people of all faiths to band together to tackle the biggest issues facing us and often times dividing people today.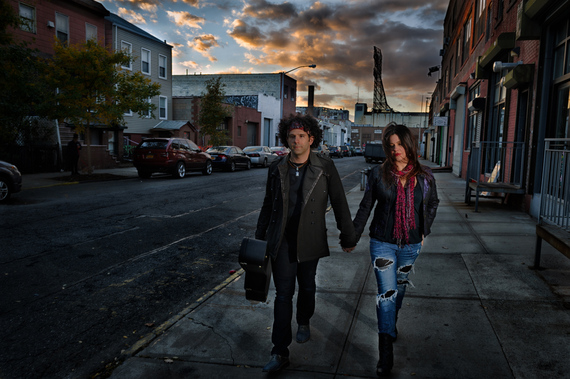 Taking on the challenge of multicultural, multi-religious peaceful co-existence building is a monumental mission and one that I deeply respect and admire. Nelson and Neshama recently performed together at the 2014 Climate March in NYC and continue to seek opportunities to bring their musical compositions and talents to the larger ecumenical world of music.
Soul Doctor has an important message--that one person can make a difference, a huge difference in the world. That in itself is worth being reminded. The fact that the difference could be bringing more love, peace and acceptance into our chaotic world, well that's just a bonus.
Find more about Soul Doctor
Find out more about Josh Nelson
Check out Neshama Carlebach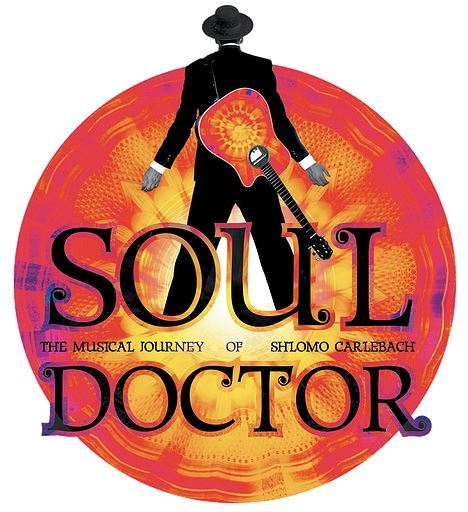 Calling all HuffPost superfans!
Sign up for membership to become a founding member and help shape HuffPost's next chapter