I think I was in my car when I - no, wait - maybe it was a department store. The club? Or maybe a friend of mine shared it with me. Then again... Hell, I don't really remember exactly where I was or what I was doing but I remember exactly how I felt when I first heard Sam Smith's Grammy award winning Stay With Me. I recall being even more delighted when I heard Mary J. Blige's lyrics fall on my eardrums on the second part of the Sam Smith's single. There was something so familiar about the soul affirming arrangement and delivery of the music that I had to investigate.
I said to myself, "It's time to head to the credits."
It was the same way I've felt when I heard songs like Lady Gaga and Beyonce's Telephone; Beyoncé's Déjà vu and The Black Eyed Peas' Just Can't Get Enough. I was so well acquainted with this sensation was that I recall feeling it all the way back to the first time I heard Toni Braxton's He Wasn't Man Enough to Michael Jackson's You Rock My World. I was headed to the credits. And every time I did, I discovered a common, luminous thread.
What the reoccurring rhythm that supports all of these hits and culture shaping songs have in common is the presence of one man: Rodney "Darkchild" Jerkins, record producer, song writer, musician, and music mogul. He is literally the man behind the music. They say the music business is a beast to navigate and to thrive in. Many enter and some are successful... some not so much. Some manage to squeeze out one hit. Then there are those who are champions in the industry - who have managed to subdue that beast - and have a consistent track record of winning. Come to think of it, there is not a year that has gone by where Jerkins has not had a win, a hit song or project in his 20 year career.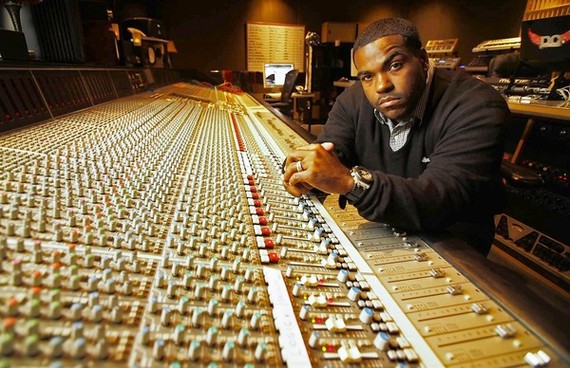 I had the opportunity to catch up with Rodney Jerkins to talk more about some new things he is working on; specifically asking about what excites him most about releasing music this year through his company, Evolve Media Group. Evolve Media Group is a group of companies that was started by Mr. Jerkins that operate in the areas of Entertainment, Technology, Business, Publishing, and Branding. It is an entertainment juggernaut.
With all this being said, with talk of beats and beasts to slay and unstoppable forces, it should come as no surprise that among some of his upcoming endeavors is a partnership with his longtime friend, undefeated boxing champion Floyd "Money" Mayweather. With so much in common it's almost unfathomable that a business partnership between the two would not flourish. Both men are true champions. They've been in their careers for the same length of time, have been good friends for about 20 years, are family men, business men, and the both believe in and are not afraid of hard work. Jerkins a big fight lover and Mayweather a big music lover. Their worlds blend. Only time will tell what will come from the partnership between Jerkins' Evolve Media Group in the area of Branding with Mayweather's TMT/ Mayweather Promotion team especially considering that Mayweather does have a fight coming up on May the 2nd.
In addition the Evolve Media Group Partnership with TMT/Mayweather Productions, Jerkins' has a few artists on his roster that he is working with and is excited about sharing their music. And if his past and current accomplishments are any indication of what is to come with these artists, then I am sure we will be hearing in their music the timeless progressive sound that Rodney Jerkins is known for. Artists on his Evolve Music Group label currently include five artists: three Pop and two Christian. One of the newest signees on the label is Jetta, a soulful singer from the UK whose rich voice is in the class of great UK artists like Adele and Sam Smith. And then there is also Evan Ross - son of the legendary Diana Ross, as well as SAARA. Both have singles that will be released this spring.
I asked Jerkins about how he is able to consistently create great work.
"It's all about not trying to make a 'trendy album'...because that's too easy", he replied.
And indeed that is true. And it's why the signature he leaves on his work is so timeless and classic.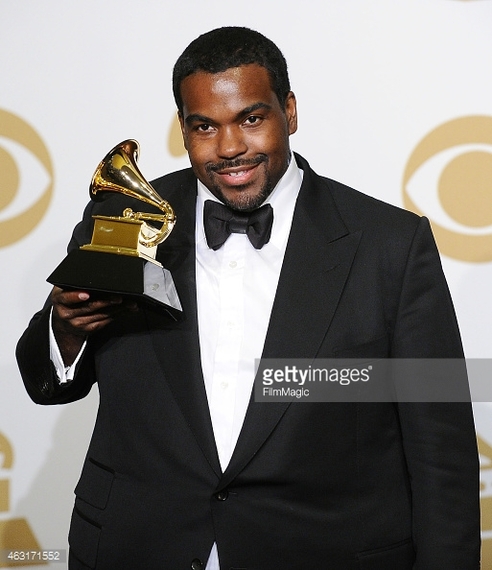 Regarded as one of the most successful producers in the history of music, Rodney Jerkins is not only a visionary in terms of being able to hear a hit, but also in terms of the business of music and creating platforms that allow for creative freedom and the creative rights for artists through Evolve Media Group, Evolve Music, and Evolve Tech.
The love of music is at the heart and soul of everything that he does, and that is why everything "Darkchild" touches prospers. It takes a certain type of creative devotion to consistently deliver good quality work. Over the past 20 years Rodney Jerkins has shown us that evolution in the music industry is both possible and necessary, evidenced by the wins in his career, year after year.
Calling all HuffPost superfans!
Sign up for membership to become a founding member and help shape HuffPost's next chapter