"Freekbass is the new spiritual warrior for the Funk" - Bootsy Collins
Born and raised in Cincinnati, OH, Freekbass was an only child who initially wanted to be a magician. Living in Cincinnati exposed Freekbass to genres of music he may have missed otherwise. While most kids were listening to Nirvana and Green Day, he connected with the bottom-heavy sounds coming out of the boom boxes like Zapp and Midnight Star. While working in a music shop to pay off his first electric bass he had in lay-away, he began to study the classics of Larry Graham, Sly Stone, Stevie Wonder, Parliament and Bootsy with a bass in one hand, and an MPC2000 in the other.
Freekbass has released six full-length CDs, including "Concentrate" with guests Bootsy Collins, DJ Spooky, Adam Deitch, and Steve Molitz, and "Junkyard Waltz" which includes guest appearances by Phish bassist Mike Gordon, guitarist Buckethead, keyboard wizard from P-Funk/Talking Heads Bernie Worrell, and is produced by funk legend Bootsy Collins. Also, national music DVD instruction company, The Rock House Method, recently released two Freekbass instructional DVDs "Learn Funk Bass with Freekbass (Level 1 & Level 2) ", and TrueFire.com just released the instructional DVD/download "50 Freekbass Licks You Must Know" . In 2010 Freekbass connected with DJ Logic, and Particle keyboardist Steve Molitz to form the funktronica trio, Headtronics.
Going into 2015 Freek has a lot of things on the table. He just released his next album, "Everybody's Feelin' Real", which is produced by Duane Lundy (My Morning Jacket's Jim James/Ben Sollee) and includes P-Funk/Rubberband keyboardist Razor Sharp Johnson, horn man Skerik, and Trey Anastasio Band vocalist/trumpet Jennifer Hartswick . Also, he was a part of this year's London Bass Guitar Show in the UK giving a master class and performing. Plus he will be doing extensive touring with his mainstay funk group, "Freekbass & The Bump Assembly" which also includes Big Bamn on drums and Dan Barger on saxophones and horns. And just last month, he signed with the esteemed label Ropeadope.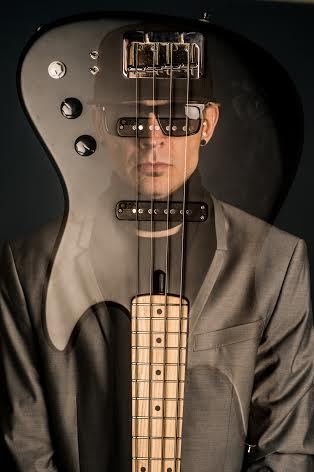 Freekbass is still a magician because when he has a bass in his hands, magic happens. I have been drawn to his magic for years and I'm so grateful to shine a light onto all of his awesome.
Taraleigh: What's your big why for doing what you do?
Freekbass: Playing, writing, recording, and performing music feels like breathing to me. I don't feel like there is really a choice. No matter what is happening in the outside world, when I have the bass in my hands, everything feels normal and right. Growing up in Cincinnati, Ohio the Funk took me in. There has always been a very strong funk tradition there going all the way back to James Brown recording a good amount of his catalog at King Records in Cincinnati. In the 70's you had Bootsy and The Ohio Players from up the road, in Dayton. Then the 80's, with bands such as Midnight Star and The Deele with Babyface. So when I was growing up and a lot of my friends were listening and learning Nirvana and Green Day songs, I was listening and learning the retro sounds of Zapp, Sly & The Family Stone, and Cameo, because that is what spoke to me growing up in Ohio.
Taraleigh: You were always brave with your choices even while you were growing up. It's pretty badass to follow what lights you up at such a young age. What's lighting you up right now?
Freekbass: Netflix! I am so addicted to their original programs such as House of Cards, Orange Is The New Black, and the wicked superhero series Daredevil (I am a closet superhero geek). When we are driving between cities, I can binge on episodes, and I will rock a whole day watching a series.
Taraleigh: You are now out of the superhero closet! Haha. What's one golden piece of advice someone has given you when you were trying to make it as a musician?
Freekbass: Be you. There are a gazillion musicians out there, but there is only one YOU. You always know inside what you are best at as a musician, so exploit that as far as you can. Folks will notice, and you will feel the most comfortable and real. I'm a pretty crazy looking and acting cat sometimes, and if I was up on stage each night trying to play a style of music that I didn't feel connected to, people probably wouldn't hang around for too long. But when you play music that speaks to you, it will speak to others too, even if they aren't necessarily into your style, they will feel it, and that's what will take you farther than any kind of marketing plan.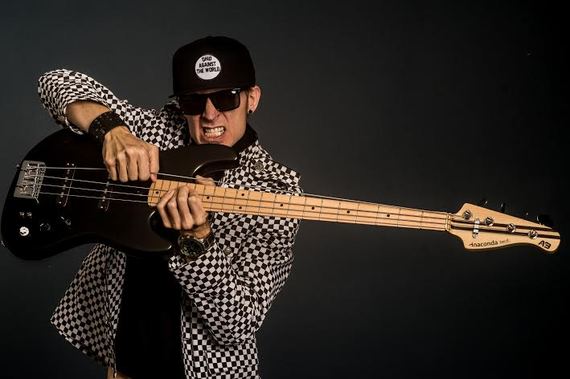 Taraleigh: Someone gave me similar advice when they said, "When you speak to everyone, no one really hears you. When you speak the true authentic language of your soul, not everyone will want to hear you, but the ones that do will really listen." I'm REALLY listening to what you're putting out there because it's you. You can tell it's you after hearing a couple of notes. You can do that with all the musical greats. What's one big obstacle you faced and how did you overcome it?
Freekbass: Being from Cincinnati, OH was an obstacle for me. Not coming from a big city like NYC or LA felt like it could be tough to get on folks' radar around the country and abroad. I knew in order to overcome that obstacle, I would have to tour anywhere and everywhere. It turned out to be a blessing because besides the playing music part in a different city each night, meeting new people each day in new cities and towns is very inspiring. Also, the internet has been a great tool no matter what size town you come from.
Taraleigh: Our biggest obstacles are often the biggest blessings. Sounds like that was true for you and for that I'm grateful. What are you grateful for right now?
Freekbass: I always feel grateful each day to have very supportive people around me seeing the vision like I do. The music industry can be a roller coaster ride emotionally at times, but the second you put your fingers on the frets, all in the world makes sense.
Taraleigh: Yes! Having people who support you unconditionally are one of the most important parts of life and are behind every success story. What are you looking forward to next?
Freekbass: I just signed with Ropeadope Records which I am excited about. They are a great label with artists such as Snarky Puppy and Col. Bruce Hampton. I have been listen to Col. Bruce since I was a kid. We are just getting started on the new album which will be on Ropeadope dropping sometime in the fall of 2015.
Taraleigh: Sounds like a dream come true. Anything else you'd like to share?
Freekbass: As well as well as the new album, DJ Logic and I just filmed a new instructional DVD/Download for the company TrueFire.com called "Funktronic Groove Construction with Freekbass & DJ Logic" which gets released this summer. And I will be touring all over the states this spring, summer, and fall, so keep up posted on live dates at Freekbass.com. You can find all of my albums at iTunes, Amazon, etc., and the current album (Produced by Duane Lundy) is available >>>here.

Taraleigh: Thank you so much for sharing a little bit of yourself with us. It's in the personal stories where so many people can relate and find inspiration. You did that for me today.
Check out Freekbass doing his thing!
The awesome in me sees and bows to the awesome in you,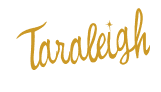 Freekbass shared one of his favorite recipes with me. He loves scooping up sauteed spinach and garlic with organic corn chips. For recipes like this one one and other tips that will rock your life go >>> here.