With a history that includes a no. 1 single on the Billboard charts and performances at some of the U.K.'s top music festivals, the Young Guns are a force to be reckoned with.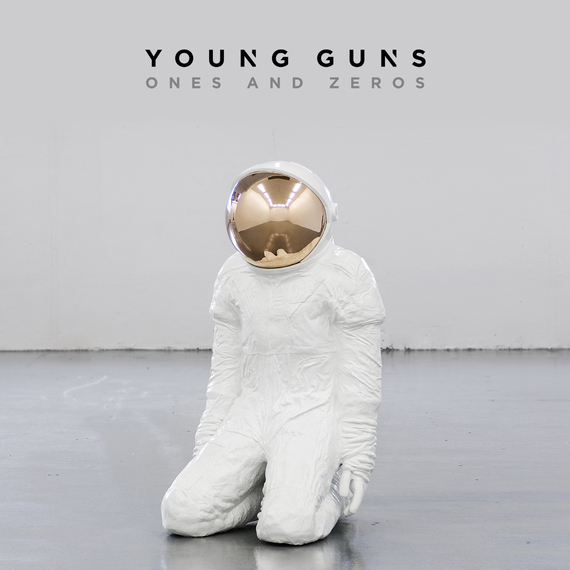 The band is currently on tour in the U.S. Their third album, Ones and Zeros, is scheduled for release on June 8, 2015.
Despite his crazy schedule, bass guitarist Simon Mitchell finds time to answer a few of my questions. (Thanks, Simon!)
Read on as Simon talks touring, Thailand and beer with Ricky Gervais.
Name the very first moment when you thought, "This is it. This is why I've worked so hard."
Every day when we play in front of people that have bought a ticket for a show we feel a huge appreciation for what we do. As much as we enjoy the experiences we have touring the world and playing music in front of people, we will always strive to achieve that next goal in our career.
What musicians or bands would you say influence you the most?
As a collective, we listen to everything -- covering most genres, old and new. We all grew up on 80's rock and pop from our parents and that will always have a place in our hearts. But as we grow our tastes and influences change, like all things. We all love Thrice. They were a band that had a huge influence on us, particularly in the early days of the band. We still listen to them.
As we grow as a band, so do our musical inspirations. We find ourselves getting inspired by more music outside of the rock scene. M83 inspires us these days, particularly when writing new music. We're currently listening to Kendrik Lamar's latest record 'To Pimp a Butterfly" and Purity Ring's "Another Eternity."
What is something really cool and unique a fan has done to show their love or support of the band?
We're always blown away when fans get our lyrics tattooed on them. That's the ultimate dedication to the band that you love, permanently on their skin! It's crazy to see, but it's also incredible that someone who listens to our band can commit that much love and get our band name or lyrics tattooed on them forever. It's amazing.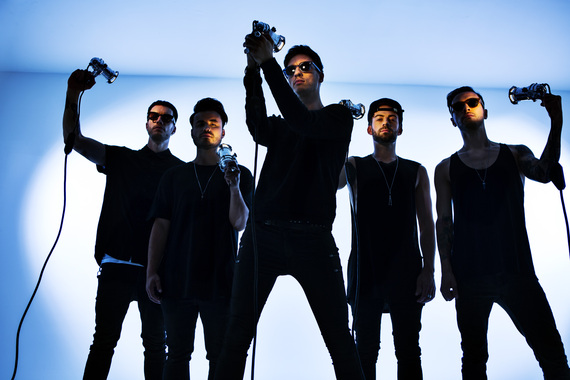 Name one (happy) moment you'll never forget.
Going to Thailand for the first time to record "Bones" was certainly one of those moments in life where you question whether it's your own life you're living. We got to spend six weeks in an incredible studio off the beach of Bang Saray and made a great record. Opportunities like that don't come often and we made the most of that time out there.
What's been the hardest part of your success? Is there anything you dread doing?
On the whole we find ourselves pretty lucky to be doing what we do, and getting to do all the cool shit that comes with being in a touring band. But, like with everything, there's always gonna be things that you probably don't enjoy as much!
Touring is both exciting and exhausting. You don't really sleep much on tour. Always getting up early and lots of late nights and the constant traveling makes sleeping pretty difficult. We cope, and you find ways of dealing with the lack of sleep. The joys of seeing something new and hanging out with friends makes it all worth it!
Back to happy! What are you most excited for this year and why?
Just excited to get the new record out! We've been sitting on the music quite a while now, and we're getting some great responses to the new songs we've released as singles. For us, it's all about sharing our new music to whoever will listen to it. Getting to promote the album and playing new sets with new songs is an exciting prospect to us for this year. We're hoping to see and explore some new places.
How have you seen the band progress since its early beginnings?
Seeing our fan base grow organically from where we started in the U.K. to new places we're going, like the U.S. There are a handful of headline shows that we're doing on this run, and we also plan to do more later this year. It's comforting to see your stats grow on all your social media outlets, but seeing more people at shows and meeting new people through new experiences is more important to me.
You get to kick back and have a beer with anyone in the world. Who is it and why?
Probably Ricky Gervais. He's a comedy genius and a guy that I think I'd really enjoy his company and have a good old time.
For what are you most grateful today?

Being in Mobile, Alabama. A place we have never been to before, for a sold-out Breaking Benjamin tour to which we are the main support. That's pretty awesome.
Photos courtesy of Young Guns' PR team. Special thanks to Golightly Media for being awesome. View original source here.
Calling all HuffPost superfans!
Sign up for membership to become a founding member and help shape HuffPost's next chapter