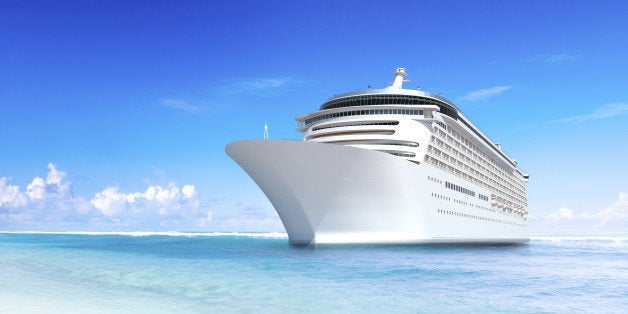 Last week, a 10-year-old New York girl died aboard the Norwegian Gem cruise ship. The Gem had departed from New York for a seven-day cruise to Florida and the Bahamas. The ship was positioned just 75 miles east of Myrtle Beach, South Carolina; when the Coast Guard received notification of the child's death. The Gem was then diverted to Port Canaveral, Florida, where it arrived noon last Monday.
As of today, very little is known about the facts and circumstances surrounding the child's death. According to a statement released by Miami-based NCL, "the ship's medical team responded to an emergency call from the pool deck, as a ten-year-old female guest was reported unresponsive. The team quickly administered CPR and full emergency care. After extensive efforts, the guest could not be revived."
This is not the first time a child has drowned aboard this very cruise ship. In fact, just last year, there were two tragic accidents on the NCL Gem. A 4-year-old boy died and his 6-year-old friend was airlifted off the ship by the U.S. Coast Guard.

Earlier this year, Ascanio, a 4-year-old Italian boy, nearly drowned on Royal Caribbean's Oasis of the Seas. The boy and his family were on a seven-day cruise that left from Port Everglades, Florida. Luckily, a fellow passenger spotted the boy underwater, jumped in, and pulled him out. Unfortunately, Ascanio had been without oxygen for six minutes.
Over 1.5 million children sail aboard cruise ships every year, per CNN, and there has been an alarming number of near drownings of children aboard cruise ships in the last few years.
It is impossible to believe, but the three largest cruise lines in the world -- Carnival, Norwegian and Royal Caribbean -- do not employ lifeguards on any of their ships, at any of their swimming pools. If one considers that the typical mega cruise ship, like the Gem, employs over 1,100 crew members per voyage, it seems inconceivable that they cannot find anyone who would, could, or should stand guard over their swimming pools.
As a cruise ship passenger injury attorney, I realize it is important for parents to keep a close eye on their children, especially on a cruise ship. However, parents are often lulled into a sense of comfort and a false sense of security that cruising can convey the minute you set sail. Perhaps it's the sea air, the spa, the drinks -- people are on vacation, and they put down their guard and relax, especially at or around a pool, where one can easily get lost in a magazine article or margarita. All the more reason why cruise lines must take a stand and protect their passengers both young and old by putting lifeguards at their pools.
The difference, I am sure, will save lives. Accordingly, I am sincerely asking the CEOs of Carnival, RCCL, and NCL to please put your young passengers' safety ahead of corporate profit and post lifeguards on all your ships -- today.