In cooperation with our longstanding partner, Crowdrise, The Huffington Post is celebrating its 10 year anniversary by focusing on the promise of the next 10 years ahead. We're highlighting causes that are near and dear to our ethos -- causes where we believe meaningful strides can be made in the coming decade -- and empowering readers to act and take part. Join us!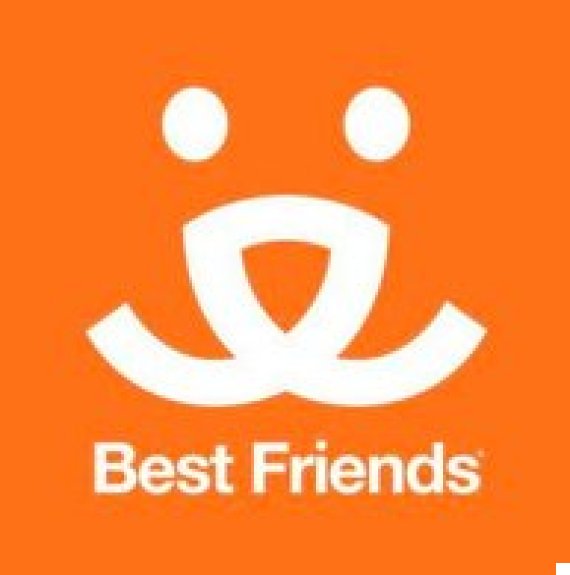 By Francis Battista
Francis Battista is one of the co-founders of Best Friends Animal Society, and today, considered to be one of the foremost thought leaders in animal welfare. Over the years, he has worn many hats at Best Friends including co-director of animal care at Best Friends Animal Sanctuary in Kanab, Utah. In 2012, Francis was instrumental in launching No-Kill Los Angeles (NKLA), a Best Friends initiative that has reduced shelter deaths from 23,000 to 14,000 in its first two years and is on track to achieve No-Kill status for the city of Los Angeles by 2017.
The history of Best Friends Animal Society is an improbable story of success and accomplishment for the animals that few people would have imagined possible. When we first started shoveling sand in the high desert of southern Utah in 1984, the land was raw, with no phones, water or roads. A fledging organization with little more than an idealistic vision, finding cold hard cash to fund that vision was difficult to say the least.
And that's when the most amazing thing of all happened. We discovered that we were not alone in our dream of saving the lives of homeless pets and ending the killing of animals in shelters. That revelation occurred early on, when a letter arrived in the mail with a small donation and an accompanying note that read something like this:
"Dear Best Friends,
I thought I was the only one who felt as I do about the animals, but now I know that I am not alone. Thank you. I hope this small donation will help."
Remember, this was before the Internet and email and long before social networking, getting the word out about what we were doing and how we were planning to do it was as much of an undertaking as building the sanctuary from scratch! Most animal lovers around the country had never heard of a no-kill sanctuary, let alone a no-kill movement that was in its infancy. These animal lovers were assured by the animal welfare professionals of the day that killing pets in shelters was the lesser of many evils that might befall a homeless pet. That is, until someone handed those animal lovers a Best Friends brochure or magazine, at which point a light of hope entered their lives. We have received thousands of versions of that letter over the years, and we continue to do so.
Tens of thousands of animals have found a new life at Best Friends Animal Society since our founding. In fact, on any given day there are more than 1,700 dogs, cats, bunnies, birds and horses at the Sanctuary, which is the heart and headquarters of an organization that has an international reach and a national mission to end the killing of pets in shelters. We are engaged in public-private partnerships in cities across the U.S. including Los Angeles, New York, Salt Lake City, Baltimore and Atlanta, and we sponsor no-kill coalitions and a nationwide network of more than 1,000 partner organizations, each committed to the no-kill movement.
Each year our impact grows. Below are just a few of the highlights of our impact across the nation in 2014.
• More than 190,000 pets were directly helped across the organization.
• There were about 54,700 adoptions across all of our programs.
• Around 95,500 animals were fixed through our many spay/neuter programs across the country. If we include trap/neuter/return (TNR) surgeries for community cats, this number is more than 139,000.
• In Los Angeles, our programs are showing incredible results. There's been an overall 56% reduction in shelter killing since the NKLA initiative was launched (down more than 17.6 percent since last year).
• The NKLA Coalition found homes for more than 24,200animals.
• Utah is seeing similar results. There has been a 70 percent reduction in shelter killing and 27 communities are now no-kill in Utah since our work began in the year 2000.
• Seventeen cities, four counties and three states were victorious over breed-discriminatory legislation, which means a safer future for more than 239,300 pit-bull-terrier-like dogs.
• Twenty-nine new communities enacted bans that prohibit the sale of puppy mill dogs in pet stores. That brings the total to 73communities in the U.S. and Canada.
• Nearly $1.6 million in grants was distributed in grants to No More Homeless Pets Network partner organizations.
• Our nationwide dog walk and fundraising event -- Strut Your Mutt -- raised $2.2 million, with $1.6 million of that distributed directly to approximately 250 participating partner organizations.
• The No More Homeless Pets Network partner groups total more than 1,100. In total those groups, along with Best Friends as part of our national outreach efforts combined to help nearly 87,000 animals.
• We took in more than 1,200 animals at the Sanctuary, and more than 1,100 have been adopted.
• 26,756 people visited the Sanctuary, with more than 8,600 people volunteering their time.
Here at Best Friends, we understand that as a charitable organization we are accountable to the public to faithfully pursue our mission of bringing about a time when there are No More Homeless Pets. More pressing for us is our accountability to the 9,000 pets who die every day in our nation's shelters.
However, of greatest importance to us is our accountability to that person who wrote that first letter, and to people who, through the years, have invested their hope in Best Friends Animal Society for a better world for homeless pets and an end to shelter killing. That trust is of the greatest importance to us because without those people who share our dream -- without you -- that dream would long ago have disappeared into the desert from which it sprang.
As a movement, we are in the homestretch of bringing an end to shelter killing because the animal-loving public now knows that there is a better way.
Because today, we can say with confidence; together, we will Save Them All™.
Supporting the causes that will shape the next decade
Calling all HuffPost superfans!
Sign up for membership to become a founding member and help shape HuffPost's next chapter