First, contestants on RuPaul's Drag Race, Season 7 dubbed spin-off Drag U a flop in song. Now, seemingly adding insult to injury for the LOGO show axed in 2013 after just 26 episodes, it turns out even series regular The Lady Bunny didn't tune in!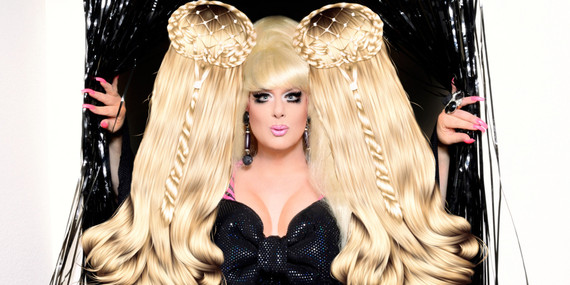 "I never watched Drag U," confessed the iconic performer, who appeared as the "Dean of Drag" on 15 episodes of the now-defunct reality competition. Ouch!

No wonder Drag U became the punchline for parody song "I Got Paid!," which labeled it Ru's single career misstep, during a challenge on the latest season of Drag Race. Though Ru pointed out "it did change lives," we now know even one of its biggest stars couldn't be bothered to watch. Neither could many Drag Race fans, it seems.
Popular drag queens helping Plain Janes overcome ho-hum existences and self-esteem issues by tapping into their inner divas sounded like a promising concept. Unfortunately, Drag U never drummed up the fan fervor of its parent show. LOGO canned it after three seasons, each featuring Lady Bunny... none of which she watched.

"Listen, I have to be it; I don't need to see it," said Bunny, explaining her lack of viewership during a recent interview filmed for YouTube, "I like a paycheck though!"
WATCH: Pollo Del Mar's Hilarious Interview with The Lady Bunny
Snarky for sure, but don't take it personally, Drag U. According to the legendary star, she doesn't watch Drag Race either. Though she admires many who have competed, she seems disappointed by how "Drag Race de-emphasizes performance."
"You don't perform unless you lose a bunch of challenges which have nothing to do with what drag is," Bunny expanded. "Like adding facial hair. We remove facial hair!"
It's a keen observation from a veteran performer who has honed a highly successful solo act for years. For more than three decades, The Lady Bunny has toured the world performing a combination of parody songs, stand-up comedy and insane antics based, in part, on the '70s series Laugh In.
Now a global sensation, Bunny started as a regional stand-out in Atlanta, GA -- where she first met RuPaul -- before moving to New York City in the early '80s. While Drag Race periodically showcases the best in drag (Season 6 comes to mind), the legend pointed out others on the show aren't even top names on a local level. According to Bunny, many wind up on TV because of casting requirements.
"They need a fat queen, a club kid, a Puerto Rican queen, a black queen, a bitch, a beauty," she detailed. Rather than being a competition among the best from various towns, Bunny says Drag Race is "its own thing, and that 'thing' appeals to a lot of people."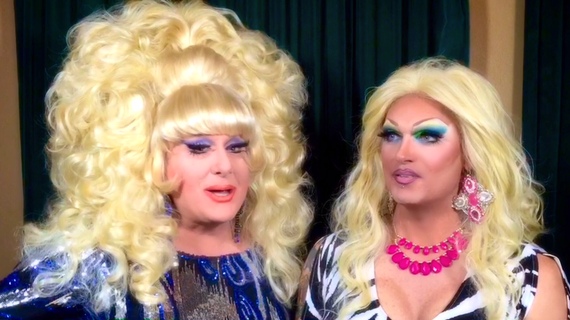 While Bunny contends she's "too old to understand any reality TV," that doesn't take away from the merit of stars who have emerged from Drag Race. She appears especially fond of fellow comedy queens launched to superstardom by the show.
"I knew Bianca [Del Rio] was a great performer even before," Bunny stated, "Alaska is great; Willam has a real gift.
"Even someone like Miss Fame, who maybe isn't a dynamite live performer and knows it, is an incredible makeup artist, a beauty and a style icon," Bunny continued. "Raja is another one who wouldn't be known as much for her stage [show] as being a style icon, a makeup artist."
So while she acknowledges the series has launched many careers, she still wishes viewers got to see more of what the girls bring to the table in terms of live performance.
"It's brought a lot of talented queens to light," Bunny concluded about Drag Race, which recently wrapped its seventh television season (more than twice Drag U's lifespan!), "But you're not really performing your own act."
Calling all HuffPost superfans!
Sign up for membership to become a founding member and help shape HuffPost's next chapter