Do you 'Roo? Burn? Chella? Well, it's time to loosen your grip on your flower crown and move on. Music festivals are so out. "Lifestyle" festivals are in.
A paradigm shift is happening: We're moving away from music benders and toward holistic "lifestyle" events. There's the yoga and wellness weekends of Wanderlust and Bhakti Fest, fitness summits like PaleoFX, farm-to-table celebrations like Edible Fest, and "adventure festivals" like Xanadu. They're fun, challenging, and (non-chemically) mind-expanding.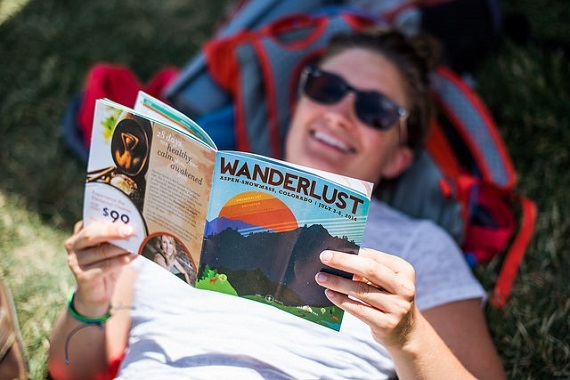 The mainstreaming of music festivals has turned events like Bonnaroo and Coachella into industry-sponsored socialite events. It's more about the free tote bags and drug experimentation than the music itself. Don't get me wrong, they're fun. The summer music festival has become a rite of passage for most millennials (myself included). But how much growth did I really experience, coked out and throbbing to Steve Aoki? I learned I don't have enough disposable income to do coke. And that music festivals are exhausting to the entire adrenal system.
The "lifestyle festival" is the perfect compromise. You can have your experimentation and your Lululemon, too. It's what we've all been craving. Here's why:
We're jaded by the flower crowns and cut offs.
The daisy chains of Woodstock were a symbol of free love and protest. The silk flower crowns available at Urban Outfitters are not. The fashion expectations of music festivals have become tiresome. If we've reached "peak beard" I'd argue we're dangerously close to "peak high-waisted ass-jorts." Lifestyle festivals are less about proving your trendiness, and more about finding out who you are.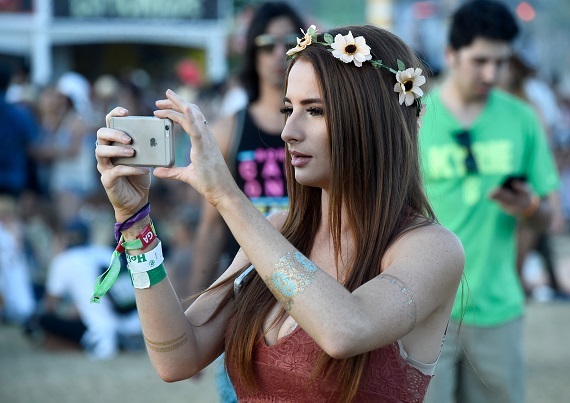 We demand diversity.
We're more than just music fans. We're foodies, yogis, coders, and lifehackers. Because we're a restless, iPhone-addicted, ADD generation, unless we have something to hold our attention, we'll drink too many $12 beers and pass out on the main stage lawn. Lifestyle festivals offer the diversity we demand. Along with traditional keynotes, PaleoFX has cooking classes, parkour workshops, and biofeedback clinics. Wanderlust isn't just about yoga, they've got meditation, hiking excursions, paddle boarding, and slack lining.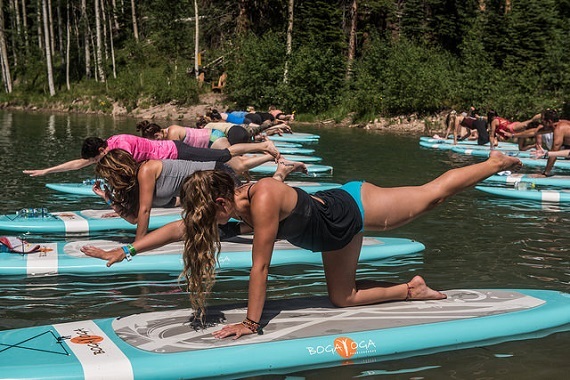 Music festivals are losing their alternative edge.
Millennials need edgy. We're all hipsters looking for fringe interests and indie cred. Now that the plebes are all attending SXSW, listening to alt-J, and wearing Toms (sigh, we wore them first, right?), we need something new.
We're interested in expanding consciousness beyond ganja smoking.
As drug culture is (slowly) becoming less taboo (cannabis is now decriminalized in 27 states), we're looking for new ways to feel rebellious. Instead of hitting the harder stuff, we're interested in the organic. As America becomes increasingly secular, we're appropriating eastern religious themes, and incorporating more yoga, meditation, and mindfulness into our vernacular. Granted, these ideas can get watered down (à la "The Universe" by Amy Schumer), but overall, it's a good thing. We're looking for ways to make Shambhala and chakras relevant in our Western world, while preserving what makes them rad and alternative.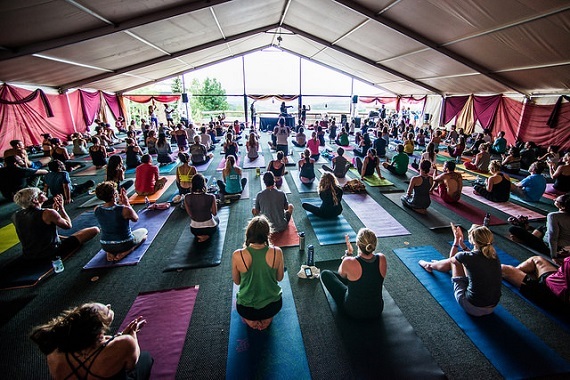 We're more concerned with fitness and wellness.
Diabetes, heart disease, obesity -- they're inescapable and frightening. We're pounding kale juice and coconut oil in an effort to outsmart all the cancers. Combine that with our growing anxieties about melting glaciers, and we're all feeling high strung. Lifestyle festivals allow us to get together in one place to talk about these things. And even feel like we're making a difference.
For all their virtues, music festivals are mentally and physically punishing. Maybe instead of feeling hungover, we want to feel uplifted -- more connected to our bodies, our world, and each other. As a whole, we're craving the transcendental over the psychedelic. Lifestyle festivals could be the answer.
Here are some lifestyle festivals happening this summer, check 'em out. Your adrenal system will thank you.
Wanderlust
July 2-5
Aspen/Snowmass, CO
July 16-19
Squaw Valley, California
July 16-19
Whistler, British Columbia (Canada)
August 20-23
Tremblant, Quebec (Canada)
Bhakti Fest
Bahkti Midwest
June 25-29
Madison, WI
Bhakti West
September 9-14
Joshua Tree, CA
Edible Fest
August 9
Orange, Virginia
What did I miss? Tell me which lifestyle festivals you're attending!