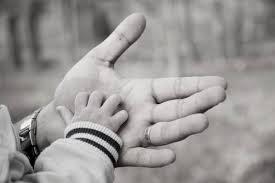 I had my own personal perfect storm this past June...something that I can safely say will never be repeated again. But it was literally years in the making, on many levels, and I couldn't have planned it better had I tried.
As most people know, June was Pride Month as it is every year. But this year on the Friday of New York City Pride Weekend we celebrated the Supreme Court ruling on Marriage Equality.
People who know me know that I'm a dad, and despite my career, Dad has always come first. So it was also perfect timing to be celebrating Father's Day in the month of June. It's taken on a new meaning for me as an empty nester...I'm grateful to get any time that I can with my now adult kids.
The day before Father's Day we went to a brunch with a group called The Handsome Father...gay dads who get together to support each other. It was fun seeing these guys with their young kids; it was like going back in time. I raised my kids during a very different time, and it felt good to see the next generation, especially during Pride Month.
Which leads me to the last part of the perfect storm...my new book that came out on June 2nd called Out and About Dad.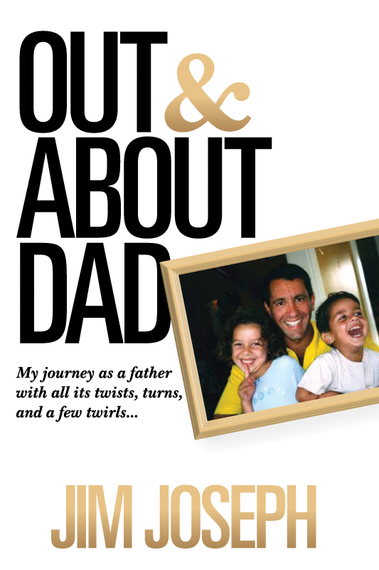 Although I didn't plan it this way, it is indeed #PerfectTiming.
My new book is all about my journey as a once married (to a woman), divorced, gay, single, and then coupled dad. That's a long list, from a time when really none of it except for the first one was recognized as being legitimate. It was a long way from that brunch the day before Father's Day; I can tell you that!
The most eye opening of it all, however, has been the response to my book. I spent a lot of time on it, so I feel confident that it's pretty good. Otherwise I never would have published it.
But I wasn't quite prepared for the universal response that I've been getting. Everyone, from many many walks of life, seems to relate to it. I figured I'd get a gay dad to relate to my story, but I wasn't sure I'd get anyone else. And I was ok with that going in.
But I've since heard from a once working mom who gave up her career to stay home with her kids. She did it for the kids.
I heard from a single dad of two small kids who's in the thick of it all and isn't sure he can make it. He said the book gave him confidence.
One young man talked about how his parents divorced when he was a young child, and he wonders what might have been.
A very "traditional" father simply shared the common emotions of loving our children but constantly worrying about them at the same time. He said he couldn't imagine going through all of that with prejudice piled on top of it.
A divorced mother shared her concerns on the impact of her kids, and whether she could overcome them.
One highly networked daddy blogger said it was "good for any parent," while another person said, "every parent should read it."
I even heard from a stepparent who wished she'd had this kind of help navigating her husband's kids and ex-wife.
No two backgrounds have been alike, yet they universally respond to the book in the same way: they see themselves in it.
I've now realized that my book isn't specific to just my experience.... parenting is a universal theme that we all share when we have children. Parenting is a common bond that brings us together; regardless of the path we took to get there.
This is human truth where we are equal...equally strong and equally vulnerable, no matter who we are.
Which is exactly why Marriage Equality passed through, I believe, although by what I would consider to be a surprisingly slim margin. It's not about gay marriage or straight marriage or even about marriage at all...it's about equality.
We are equal in how we experience life, despite what might otherwise be incredible differences among us. We are equal when it comes to parenting that is for sure.
As a result, we should learn from each other. Rather than point out the differences and dwell on how our points of view may clash, we should revel in what unites us.
Parenting unites us. I've been hearing this from my readers over and over again.
Life is full of universal themes that we all share, and by sharing them we can help each other in the process.
We all struggle, we all have obstacles, and we all fight for what we want out of life...especially as parents. Perhaps now we can overcome these barriers on an equal playing field, and unite around our common goals. And boost each other up, rather than try to take each other down.
That kind of unity would make the timing of this all so perfect.