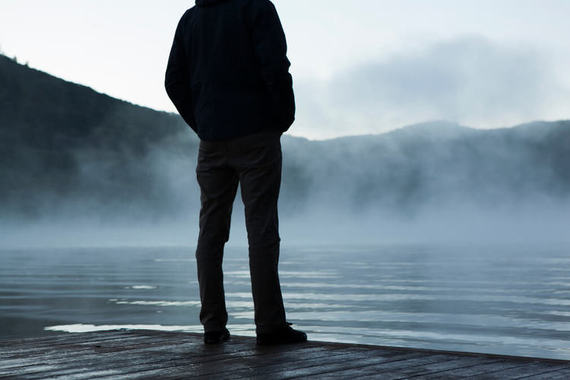 Even after I knew that I wanted to quit my job, I stayed stuck for three years trying to answer a simple question: If not this job, what else should I be doing? I knew I no longer wanted to be an engineer at Microsoft but was clueless about what I should be doing instead. It wasn't until I finally quit my job that I gained a lot of critical insight and realized what had played a major role in my being stuck for so long.
It turns out that how I phrased my question had an enormous impact on my ability to successfully answer it. I was asking the absolutely wrong question, and yet couldn't understand why I was never able to come up with a good answer. What was wrong about my question was a single word that I've since heard time and time again from the clients in my career coaching practice.
The word: "should." It's such a small word yet it completely dominated how I made decisions. What I've since realized is that it hid two subtle but extremely important fallacies.
Fallacy -- There was one right answer to my question
Implicit in the question of what I should be doing was the assumption that there was a single correct answer. I was treating my life's direction like a test question whose answer would be judged against a rubric. With this concept I was not only responsible for finding an answer, but for finding the only correct answer. That's a lot of pressure.
Truth -- There is no single correct answer
There were many directions I could have moved in, and no one direction was inherently better. What needed to guide my decision making process was my understanding of myself, which once clarified would help me sift through options and pick likely candidates. My next move didn't need to be a perfect decision, but a degree of improvement over where I was. This would have freed me from the pressure of feeling like I must choose "correctly," and instead let me focus on choosing well.
Fallacy -- The answer to my question existed outside of me
Every time I asked what I should be doing, I was declaring that the answer was to be found in some external oracle. I believed that if I could find that external source, maybe the voice of God, a successful person that would just tell me what to do, or maybe a fairy-tale event where I got "discovered" and pulled into an amazing life, everything would be fine.
Truth -- I had all the information I needed already
I understand now that I'm wired a certain way to interact with the world, and nothing outside of me can dictate that. For example nobody could tell me what my favorite flavor of ice cream should be, I know what it is simply because of the way my tongue is wired for taste (which is for anything with peanut butter). For this same reason I shouldn't have searched externally for someone to tell me what my favorite activities would be, and what would make me come alive. I could seek help in uncovering what those were, but the answers would all come from inside of me.
What was external might be a framework that I was choosing to live within. This could be the country's or state's laws, and it also might be religious laws. These defined boundaries for me and were guide rails to help me interpret what is appropriate, inappropriate, or illegal behavior. What they didn't do is define for me how I should live within those boundaries. The government didn't tell me what job I should have, nor did most religious texts for that matter.
The answer is to change the question.
Instead of asking, "What should I do?" I began to ask myself, "What do I want to do?" This doesn't make it an easier question, but it makes it a much better one, and one that I could actually answer. When I changed the question, I gave myself permission to pursue what made me happy and feel alive. I began to orient my energy and focus inward, towards self-discovery, which yielded insight and progress. Ultimately, it was the only path that would lead me from being stuck to being fulfilled.
Here are some additional replacement questions that I also found useful:
If I believed nobody would judge me for it, what would I want to be doing for work?
If money wasn't an issue, what kinds of activities would I want to be doing for work?
In my current work, what are the activities that bring me the most energy, and which are the ones that deplete me the most?
What would I hope to accomplish professionally if I knew I was going to die in the next 10 years?
Now every time I hear the word "should" I cringe, knowing the havoc it is likely wreaking in someone's life. The word focuses the quest for answers outwardly, while understanding what we want focuses it inwardly. It is inside where the most truthful and satisfying answers are to be found.