I remember the day I moved into my new office as the new President of an advertising agency in Manhattan. It was without a doubt the most beautiful office I had ever had, and probably will ever have. The views of Manhattan spanned from the Chrysler Building to the Statue of Liberty; I kid you not. I could watch the boats go up and down the Hudson River and watch storms brilliantly come in from the west. It was a sight to behold.
I remember the day I moved in because I decided to put out a picture of my partner on my desk... a picture of the two of us together. Just the two of us.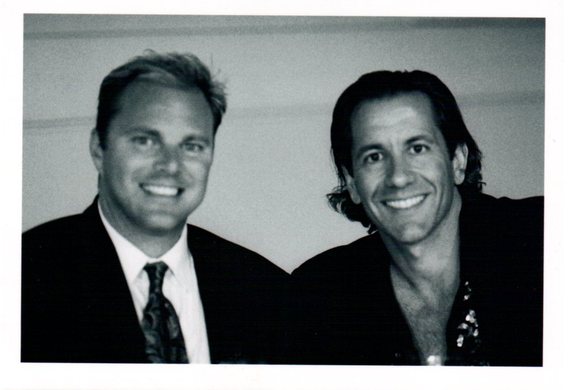 I remember because I made a conscious decision that I wasn't going to be shy anymore about being gay and sharing my life with a man. I wasn't going to be self-conscious about the fact that I have two children, got divorced, came out and then met the love of my life. I wasn't going to be afraid of the litany of questions that always came while people are figuring it out.
I wasn't going to be afraid of the rumor mill anymore.
So I put that picture of the two of us from a friend's wedding right out there, front and center along with some pictures of the kids. I was and continue to be a very proud father.
A picture is worth a thousand words, as they say.
I guess my hope was that the picture, from a straight couple's wedding, would legitimize my relationship too. I guess somehow I was seeking approval and permission to talk about my life the way that everyone else talks about his or hers.
The truth is that I still struggled with what to call "him," even when I did feel acceptance. He wasn't my husband, so I wouldn't say that although in practice that is exactly what he was.
Being a husband just wasn't ever an option. We'd never be equal to other couples on that footing.
That's because it never occurred to me that I would get married someday. The thought never crossed my mind that it would ever be a possibility. Even when years later the debate got louder and louder and some states turned equal, I never lived in one of those states so it was just never an option.
I never thought I would personally receive or experience the legitimacy of it all.
Well the picture has changed, and we finally did it. After being together for seventeen years, we got married. We didn't do it for the love, we have that. We didn't do it for family, because we have that too.
We did it for equality and for all of the rights and privileges that come with it.
Now I have a new picture to put up in my office, right along side the dozens of others I have now accumulated as a family.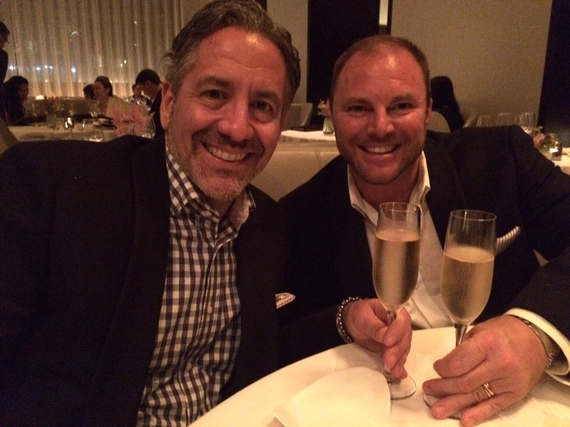 I have a picture of me with my husband from our wedding day. That picture is worth a thousand words, and is indeed priceless.
Yes, we are an equal family. It's a nice ending to my new book...or rather a great beginning to the next.
A picture is worth a thousand words ...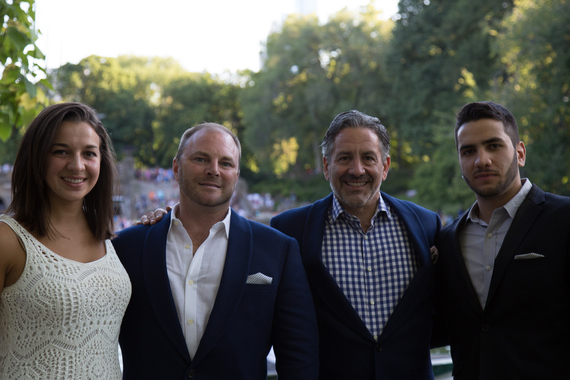 Calling all HuffPost superfans!
Sign up for membership to become a founding member and help shape HuffPost's next chapter