"I am blue, the colour blue for that paves way for communication -- an intangible element that works for most of us associated with the shooting world," expounds this lensman who ties a perfect knot of his red Pumas.
The loop alone is not goofproof; calculated footsteps -- each, a set number of inches apart -- a firm gait, squared shoulders and unbuttoned cuffs, Wahaj Alley has been making time stop for the past four years. "I enjoy the human face and have a knack for portraiture, but my current line of work requires photographing a bit of everything."
Donning a hue of sky blue, rounded up by a pair of a similar shade of denims, the snapper unzips his backpack - or to put it in his words - his "life. From my camera, lenses, memory cards to batteries, it holds everything that I make a living out off."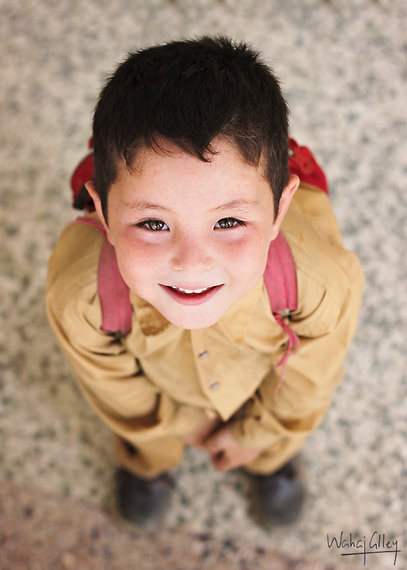 For this shutterbug, there is nothing that he can't "live" without. "I think as long as there is oxygen, we all can survive the struggles life has to offer." He's someone who has always looked up to be mentored.
"Surprisingly, photography is one thing I learnt on my own. I went through a lot of tutorials and it was mostly through trial and error that I learnt the basics from, along with a couple of workshops."
As he munches on caramel-coated nougat -- yes, he is an excessive chocolate lover - he sheds light on the camera system he uses. "My first camera was a Canon so I started building an entire system on it. I invested in accessories that are compatible with a Canon body," he touches upon the age-old Nikon/Canon bone of contention, "so it's too late for me to switch to any other brand now," this "sucker for symmetry" spiels, as he shows me his visiting card that is a perfect depiction of proportion.
Wahaj looks around other photographers' works on 500px and Flickr, but doesn't follow any single photo man. "Each time I'm looking for photos, I don't look at the lensman's name as I have never been fond of text," he quips, adding, "that is me taking it to quite an extreme."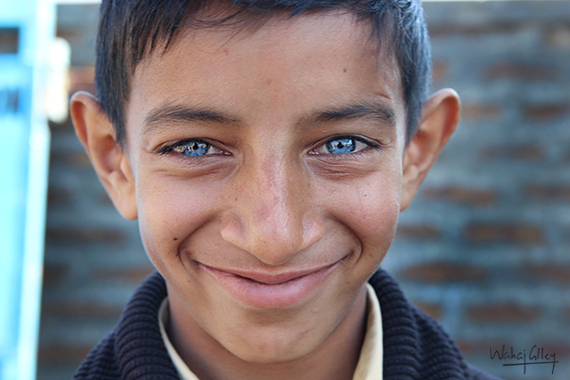 A strobist is what he likes to call himself. "I follow David Hobby's philosophy of light. Strobists are photographers who use (camera) flashes off camera. The speed lights (flashes used on top of cameras) that you mount on top of your camera; I mount it elsewhere, like a studio light."
An ardent workout buff, he has his hands in a lot of sports -- swimming, badminton, cricket, table tennis -- as we talk, he candidly challenges me to a table-tennis game the coming weekend.
The paparazzo's favourite accessory is his Manfrotto tripod, which he refers to as pretty and one he bought from Dubai; as we talk about the Emirates, he reminisces about the best week he had at the Gulf Photo Plus. "It was the finest decision of my life. David Hobby, Peter Hurley, Zack Arias were a few from whom I learnt little things that need to be kept in mind while shooting."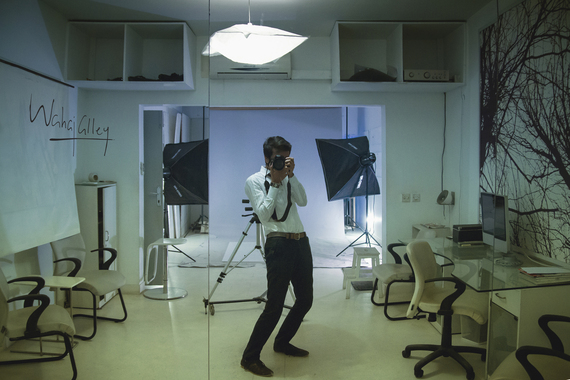 This music person lives by the day. He discloses about the love of his life. "I think it was a windfall. I took a plunge by quitting a job I was doing for a couple of years and opted instead for a three months contractual project at The Citizens Foundation (TCF), a not-for-profit organisation." Was the risk worth it? "It was difficult, but by far the most enjoyable one year of my life in which I had to travel a lot, got to see a lot of sunrises/sunsets and happy faces."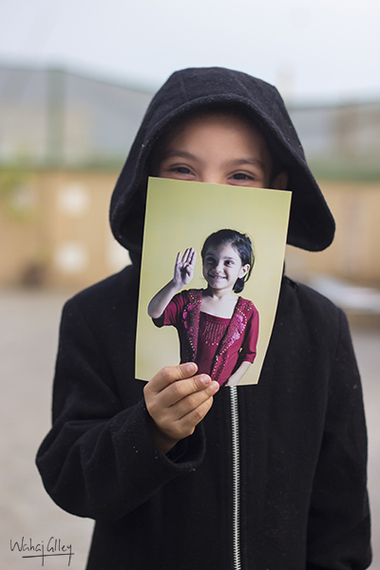 Wahaj prefers himself behind the lens too if he wants to get his shot taken. He shares with me an image of his that he took himself; yet again, equilibrium stood out.
TCF is like his own personal gallery. "Every time I look at the shots, I can recall the kids' names along with the setting of the shot." This photo snapper recently shot for UNICEF's polio campaign. "Working for such an esteemed organisation was something I could have never thought of," he puts forth. Help Portrait, another not-for-profit is what he has shot for too.
Initially, this dapper, who would like to be the most well dressed grandfather one day, didn't think he would be able to bring out the best in young faces. "I cannot do baby talk so I laid out a strategy for myself which was to treat them like adults, unlike the conventional way." He brings to light this one time when he had to shoot pre-nursery kids. "As I entered the class room, I told the 3-4-year-olds exactly what I was doing. I asked them to look into my lens as if it was their teacher and I was the blackboard and surprisingly, they followed my instructions well."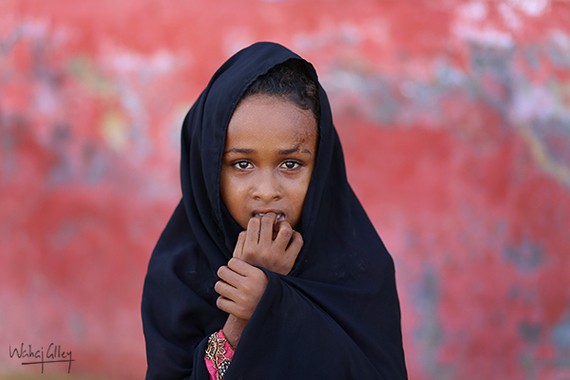 Is there anything he wishes for? "To be skilled enough and to shoot editorials for lifestyle/fashion magazines, along with serving for social causes."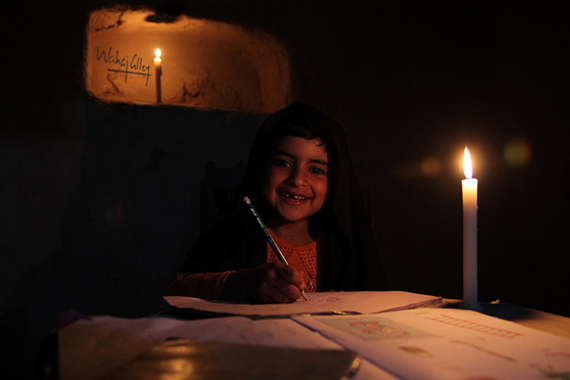 If ever he gets the chance, he would want to have lunch with Gregory Heisler and get his copy signed from him; someone he considers a genius of light.
The red Pumas are what catch my attention again. Being a close observer, he spontaneously verbalises, "I have had these for about seven years and I had not bought them to gain attention, but at that time it was a sign of going by my own will," and the pair of sneakers have made him popular too, as he recalls the days when he was photographing for TCF and the kids from one of the school's started wearing red shoes along with imitating his hair style.
For this Robin who always needs a muse, inspiration is in the smallest of things. As we are seated, a kid runs past. And is if it's mundane, or an involuntary action, he takes a shot; moving images is what he likes to put in the can. Not sated with the click, he takes a few thought-out steps, stops the kid and talks to him. Soon, an outburst of laughter erupts and this snapper has his lens ready; another memory capsulated perfectly.
Calling all HuffPost superfans!
Sign up for membership to become a founding member and help shape HuffPost's next chapter