China Chow may be best known for being an international "It Girl," model and actress, but she's also an avid art enthusiast turned TV Host. China was first introduced to the art world by her parents, restaurateur and art connoisseur Michael Chow and style icon Tina Chow.
China grew up surrounded by some of the most prominent artists of our time, including Andy Warhol, Keith Haring, Julian Schnabel and Francesco Clemente. She has fond memories of learning to draw elephants with Jean-Michel Basquiat, a family friend. Having spent most of her Saturdays at museums with her parents, it was inevitable that art would play a large part of her life -making her job as host and judge of Bravo's new creative competition series, "Work of Art: The Next Great Artist," a perfect fit.
China took a moment to share some of her favorite travel hits and misses with me, while getting set to guide viewers through the new season of Work of Art.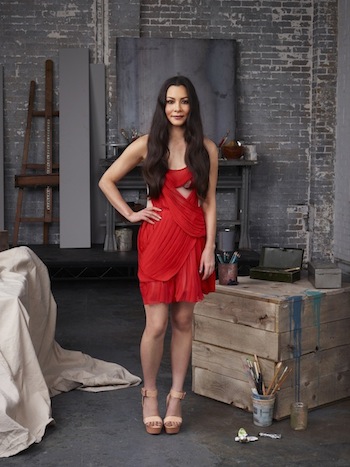 HITS:

What's the best hotel you've stayed in?
Hotel La Mamounia Marrakech. It's otherworldly. I love learning about other cultures and customs.

What was your favorite vacation?
Staying at La Colomb d'Or in Saint-Paul de Vence in the South of France. Their art collection is scattered throughout the lobby and sitting rooms, it includes works by Miro, Braque, Chagall and Alexander Calder. I, generally, am not a fan of hotel food, but theirs in delicious!Fondation Maeght always has great contemporary art on view and is just a short car ride away.

Where would you love to go visit?
I watched an incredible documentary on Easter Island, I would love to see it's monumental Moai sculptures in person. The Terracotta Warriors in Xi'an, China are also on my list, a lucky friend of mine was able to go down into the pit and stand right next to them.

What do you always pack and bring with you?
My Tempur-Pedic pillow, a Denis Colomb cashmere shawl that doubles as a travel blanket and collapsible lightweight bags that I throw in my suitcase for purchases abroad.

Best meal you've encountered that you still dream about?
Soup dumplings in Shanghai!
What item do you love right now?
I love my new sunglasses; they are a collaboration between artist John Baldessari and Freeway Eyewear. It says, "I will not look at any more boring art" on one of the arms.

Most prized possession you own?
Bangles that my mother wore growing up, they make a sound that reminds me of her.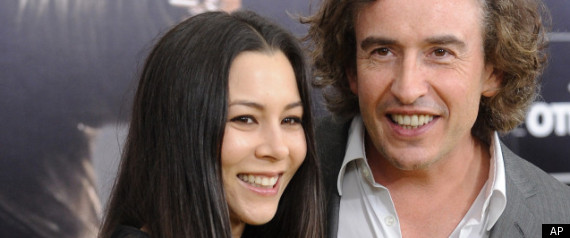 MISSES:

Worst travel experience?
When I was 13 years old, I traveled to India with my mother. She ended up having to stay there a bit longer than planned, so I had to fly back to Los Angeles on my own. Since there were no direct flights home, I had to change planes quite a few times. When I finally boarded my last connecting flight in Hong Kong, I thought was en route to LA, but we landed in Seoul. Being that I was only 13 and the next flight to Los Angeles was completely sold out, I started to cry; luckily a nice man gave up his seat on the plane for me. Thank goodness for the kindness of strangers.

Biggest packing mistake?
I always over pack, I can't help myself.
What is your biggest morsel of travel advice?
Explore, explore, explore!

What is the worst hotel you've stayed in?
I had to travel to Mobile, Alabama for work and ended up having to stay in the noisiest hotel room known to man. It was sandwiched between the elevator and the ice maker and every couple of hours a cargo train would go by pulling its whistle, making it seem like it was coming right through my room. The worst part was the hotel was completely sold out and I ended up living in that room for two months. I felt like I was in a never- ending episode of "I love Lucy."
You're currently in ....what are your local favorites?
I am currently in New York City and I love Organic Avenue juices, Muji, the deKooning show at MoMA and of course, Mr. Chow for dinner.

Through your travels, have you connected with a specific charity or cause? What is it and how can people learn more about it?
Inner City arts in Los Angeles is an incredible organization. Learn more about this important institution and it's commitment to fostering creativity among urban youth at www.inner-cityarts.org/

If you can only choose one magazine from the airport kiosk, what magazine do you grab for your flight?
The New Yorker, but if in Europe, French Vogue.

The second season of Work of Art: The Next Great Artist premieres October 12th on Bravo.
Related