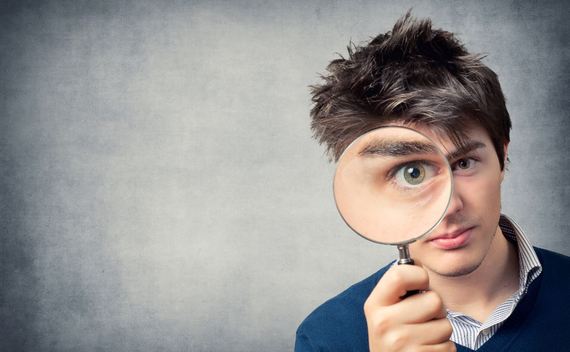 The attainment of target output in any organization, to a great extent, depends on the consistency of employees' productivity level.
In today's competitive business world, every organization is facing new challenges regarding sustained productivity and creating committed workforce.
In the ever turbulent contemporary business environment, no organization can perform at peak levels unless each employee is committed to improving the organizational productivity level.
An indispensable resource of a business is its employees thus their performance either automatically mars or contributes to its growth. That said, some business owners tend to fail to monitor the daily productivity of their staff.
As a result employees' job performance detrimental to the business growth is neither detected nor control.
This automatically ruins its ability to achieve its objectives. But thanks to technology, organizations do not have to wait for long duration employees' performance appraisal programs to know how productive their employees are.
Here are 6 software tools for monitoring employee productivity:
1. Time Doctor
Time Doctor is a time management software for real time tracking of tasks and preventing wasted time. It is useful for individuals and companies for tracking remote team's time management and
overall productivity.
It records employee internet use and provides a simple report of websites visited and application used.
Time Doctor takes screenshots every 3 minutes as a way to confirm that employees are working.
It has multiple features for improving employees' productivity such as removing multi-tasking, getting staff to focus on top priority and also making sure managers are aware of top priorities of employees.
2. WorkiQ
WorkiQ is a software that tracks employees' computer behavior and provides reports on their time spent on productive and non-productive applications.
The dashboards provide clear visuals to tell you which employees are actively engaged with their work and which are continuously distracted.
WorkiQ gives you the power to categorize these activities, track processes across all applications, and compare how different users process similar units of work.
Real-time management dashboards provide several benefits:
Identify unproductive behaviors when/where they occur for "in-the-moment" coaching.
Spot and reward productive behavior.
Compare true employee productivity, including the mix and complexity of the work employees handle.
Manage remote workers according to the same standards as their in-office compatriots.
Identify your top performers so you can help replicate their processes across teams.
Improve distribution of work by identifying underutilized skill sets or overworked employees
3. Todoist
Todoist is a software that keeps everyone up to date with everything from the little things that can slip our minds to the tasks we accomplish daily.
Individual assignments, team tasks and custom-labeled projects are listed with deadlines, and productivity is monitored in regard to tasks completed on time. The biggest perk is that it's cross-compatible with every platform we use.
It's in the cloud. You can practically access the platform on any device no matter where you may find yourself.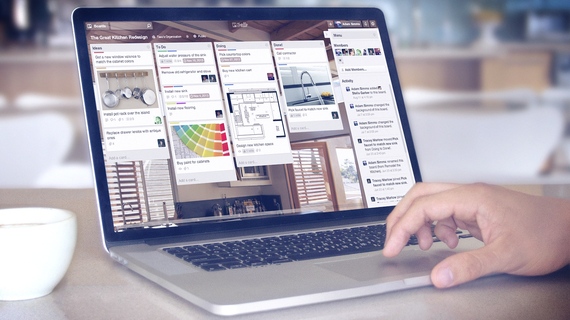 Trello helps visualize workflow and keep things organized. By using a cloud-based board to organize tasks, you can keep growing teams in sync.
It's easy to create new boards for different business functions and manage processes more effectively by getting out of the inbox.
Trello simplifies your inbox and helps you keep things in order. The free version is pretty robust, so it's easy to get started and try it out.
5. Desk Time
Desk Time is a simple yet powerful tool that provides real-time automatic tracking capabilities.
This allows management to categorize applications used during work as productive, unproductive and neutral to truly gauge just how productive each and every employee are within the organization.
The software also allows agencies to track billable hours among their employees. It's an all-in-all great application for any business.
6. Asana
Asana is an efficient monitoring software that enables everyone to track their time so we can manage
our budget efficiently.
With the help of its fabulous feature called Harvest Timer, you can be in the loop concerning how much time you spend on each task of the day.
Tasks can be assigned individually and tracked in real time, so we are all in the loop regarding our projects.
This enables teams to handle any issue immediately, which helps keep clients happy, as well as employees.
7. HipChat
HipChat works well as a complementary tool for WorkZone-style platforms.
This time management tool is essentially an instant messenger built for the workplace. You can use it to set up persistent chat rooms, or 1-to-1 communication.
One of the most useful features is a complete chat history. Employees who missed a meeting will have to interrupt somebody else in order to get caught up, while those who miss a HipChat session can revisit the meeting and browse through it quickly.
Time-tracking software is an essential tool to cheek employees' daily job performance and can be an opportunity to identify which strategies lead to the most productivity.
Employees' behaviors are unpredictable. Douglas McGregor theory X and Y assumptions about workers clearly note the types of employees in organization (productive and unproductive).
Hence every organization should install time-tracking software to ascertain the two types, and segregate them into groups where they will be properly monitored to beat their previous performances.
Related
Popular in the Community