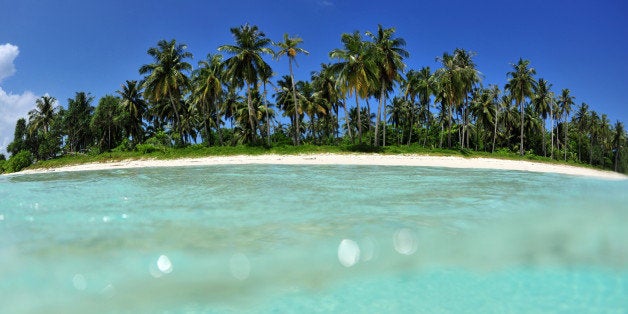 It doesn't matter where you look these days, there is somebody trying to separate you from those "others" who are different. Somebody is trying to divide us, to categorize us with different labels. But there is still one completely safe space in this world - a place where these differences disappear and where we can unite in commonalities instead.
That safe space is underwater.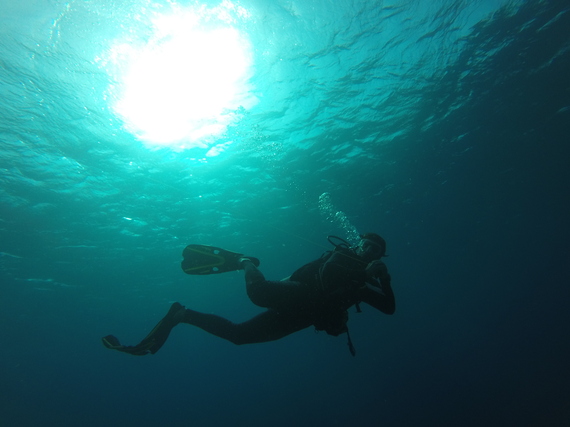 Photo by Amanda Walkins
Scuba diving is about community and about mutual understanding; there is an immense level of trust and cooperation that divers must utilize for successful and enjoyable dives.
Every day all around the world, people of varied nationalities and backgrounds come together to marvel at nature's underwater playground. Diving establishes a community in the most remote parts of Earth, bringing people together and uniting us when so many other factors are trying to divide us instead.
Divers are all the same underwater - we are all visitors in a foreign land and our accents, our races, our beliefs have no meaning there. We are united as humans, venturing into the depths of the sea as lifelong students and researchers, as advocates and ambassadors.
It is impossible to argue underwater. It is impossible to shout over each other and to try to create divisions. Even a line drawn in the sand will very quickly disappear.
Underwater, we can be at peace and watch as an entire world coexists in fluid harmony as it has always done.
So this summer, while arguments rise with the temperatures, find a way to come together instead of trying to push each other apart.
Whether you are an experienced diver or you've never worn fins before, you are always welcome in the dive community. Each new diver adds something new to the group, and for each new certified diver, the world gains an advocate for protecting the oceans.
While divers used to predominantly be men, the diving community has seen more and more women joining in recent years. In fact, last year, PADI (The Professional Association of Diving Instructors) helped to narrow the gender gap of earned Open Water diver certifications by 1% following the organization's Women's Dive Day events. With that added diversity to the diving community comes cause to celebrate again this year.
On July 16th, come out and join this diving community in the second-annual PADI Women's Dive Day. Last year's event was a massive success, with divers - both male and female - getting together in 65 countries around the world to celebrate and honor all the fearless female divers of days past and present.
This year, PADI members, industry icons, and recreational divers will once again take part in events scheduled across the globe (400 events and counting) to celebrate and empower women in diving.
The scuba diving community continuously embraces new members from all walks of life, and the celebration of that togetherness is a welcome addition to an already wonderful group.
Wherever your summer travel plans are taking you in July, you're bound to find a Women's Dive Day event nearby. And if you're staying local - even better! Get in touch with your local dive shop to see if they already have an event planned. If not, follow the fin kicks of the fearless females before you and create your own event. You'll grow your own community and create a better sense of unity, which is sorely needed right now.
----------------------------------------------
This article was completed and photos were contributed with assistance from PADI. Amanda Walkins is a PADI Diver and former PADI dive shop manager in Roatan, Honduras.
Amanda Walkins is a serial expat and travel addict. You can read more about her love for scuba diving - and for a certain scuba diver - at www.amandawalkins.com.
Related