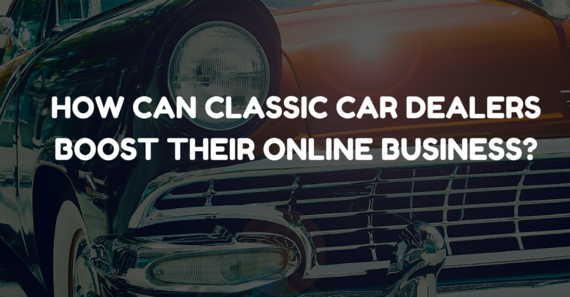 The rarity and charm of classic cars force the car buyers to ditch the faster, reliable, safer, and economical new cars. Nostalgia plays a major role in these classic beauties.
Their cracks or scratches have a story to tell.
In 12 months to the end of March 2016, classic cars outperformed all the asset classes, such as gold, wine, classic cars, FTSE 100, Chinese ceramics, coins, furniture, art, PCL (Knight Frank Prime Central London Residential Index), and stamps, with a 17% rise in Knight Frank Luxury Investment Index.
In the last five and ten years, the classic cars took all other asset classes by storm. There was a whopping rise of 161% and 467% in the index respectively.
Though there has been rapid expansion in the past decade, HAGI founder Dietrich Hatlapa still doesn't fear of "bubble burst."
He believes that buyers don't hurry by indulging in a bidding war at an auction. They do a deep research and finalize their buying decision via a dealer. Demand is mushrooming, but there has been a notable increase in supply.
Vintage cars, tracked by Bloomberg, overshadowed the alternate asset class with 13 percent one year return in 2015 and 25.3 percent during 2013-2015.
Among television, newspaper, direct mail, radio, magazines, outdoors and referrals, the internet tops the list among used vehicle buyers.
Used car buyers search on internet primarily for the following reasons:
Car sales
Price analysis
HAGI Top Index, index data of the rare collector's automobile market, closed at 16.57% YTD (year-to-date) in 2015 with three-year growth at 98.16%.
Mercedes-Benz Classic Index (HAGI MBCI), car marque specific index, rose 7.57% YTD in 2015 with three-year growth at 56%.
New and used car buyers spend 75% of their vehicle research time online. Here are the marketing strategies for the auto dealers to boost their classic car business:
Simplify your customer's need
Suppose a buyer comes with a decision of buying a classic car. Let us call this car as "A." He does extensive research by going through different online forums and articles.
Depending on car "As" history report, problem areas, the craze among buyers, there is the difference in price range on various sites.
At this point, you can step in to provide a one stop solution.
Greet your visitors by putting everything in one place. It is a time-consuming process, but the fruit of patience is sweet.
Here are three ideas to build a simplified platform for the users:
Set up a forum for users where they can discuss with other interested parties.
As several questions pop up in buyer's mind before making the purchasing decision, arrange car experts for them to resolve their doubts.
Allow users to buy their car online. Go one step further by arranging car insurance and shipment option through your site.
When the prospects visit your site, be transparent in your pricing. Without wasting their time, show the fair price of the used cars. Include car sales and restoration history.
Suppose a customer comes to your website for a Mercedes part. If there is any after purchase issue, accept your mistake and replace them without asking any questions.
Transparency builds trust which benefits the auto dealers in two ways:
1) Word of Mouth Promotion: When buyers realize you care for their time and money, they become your loyal promoters.
Nielsen took an online survey across 58 countries to understand the worth of Word-of-mouth recommendations. 84% of the respondents consider recommendations from family, colleagues, and friends as the trustworthy source for purchasing products and services.
2) Repeat Business: If you've been in this auto dealer business for some time, you know it is economical to sell to an existing customer than to search for the new ones. Focus on the quality of offer to convert your clients into repeat buyers.
Tap the Power of Social Media
According to the Bloomberg report, the Aston Martin DB5 Coupe, the Ferrari 250 GTL, and the Mercedes-Benz 300SL Gullwing -- three of the most iconic cars on the planet -- appreciated in value by 5% annually from 1977 through 2008. Each year since 2008, their value has appreciated as much as 60%.
Though economic recovery plays a significant role in this massive growth, pictures fuel interest among the online audience. After kids and pets, cars take the third spot in Facebook photographs.
Black Book analysis finds social networks like Instagram as an important social media platform for raising the resale value of modern and classic luxury cars.
Work on these strategies to target the potential buyers on social media platforms:
Keep you social media page up to date by posting latest industry news, maintenance tips, and eye-catching classic car pictures. If you can't get time from your busy schedule, schedule your posts by using tools like Buffer or Coschedule.
Run a contest on your page to spread your social reach. Promote "classic car for sales" campaign on both your website and pages to generate curiosity among buyers.
Use social media for generating online leads. Invest in Facebook ads by targeting your desired demographics. Set up the landing page for giving a free guide in exchange for visitor's email address.
Every classic car enthusiast dreams about finding a rare car for which everyone drives up to that car impatiently and pull down their car window to ask, 'Which year and model is your car?'
As an auto dealer, you prime motto must be to educate the buyers and help them make the right decision.
There are two types of buyers:
Investment buyers
Help them identify the category under which they fall. Most of the time these admirers overshoot their budget and get themselves into financial trouble.
The central question arises:
Are they making a smart decision?
Make your buyers aware of the restoration cost and expenditure for maintenance, storage, and insurance.
Always insist your prospects to purchase the best car they can afford. Use your extensive knowledge and expertise to make them buy something which they will cherish for the rest of their life.
Related
Popular in the Community