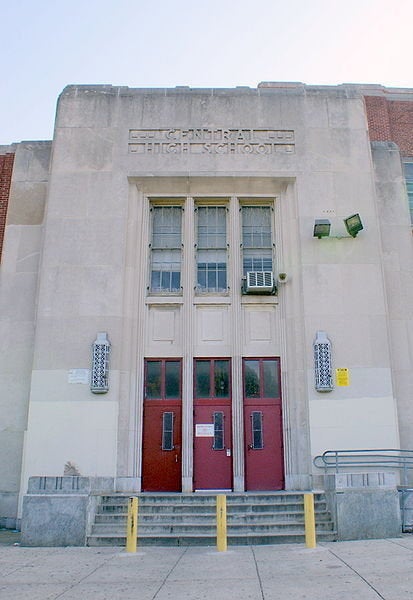 Yesterday, Forbes' Small Business contributor, Gene Marks, laid out the solutions for a poor Black kid in West Philadelphia in his article, "If I Was A Poor Black Kid." There have been excellent responses to Marks's privileged-laden inanity, but I want to focus specifically on the realities that Philadelphia public school student's face.
And I would use the technology available to me as a student. I know a few school teachers and they tell me that many inner city parents usually have or can afford cheap computers and internet service nowadays. That because (and sadly) it's oftentimes a necessary thing to keep their kids safe at home then on the streets. And libraries and schools have computers available too. Computers can be purchased cheaply at outlets like TigerDirect and Dell's Outlet. Professional organizations like accountants and architects often offer used computers from their members, sometimes at no cost at all.

Marks lists technology access as the key to success, but even if Marks' mythical poor black kid was as resourceful and driven as was portrayed in the article, it is highly unlikely that he has access to technology. This is the state of computer and library access in Philadelphia:
Most Philadelphia public schools no longer have libraries where Marks' "poor black student" could access the wonders of the Internet. Just 19 percent of city public schools have a certified librarian this year and the district currently has only 48 librarians. (source)
Only about 50 percent of Philadelphia residents have daily Internet access, even fewer at home. That is supplemented but not replaced by the resources of the 54 branches of the Free Library of Philadelphia, which have been hit by budget cuts.
Want to help: Library Build is a new non-profit organization that seeks to provide that seeks to provide Philadelphia public school students with fully functional, complete libraries, and access to dedicated librarians. West Philadelphia Alliance for Children (WePAC) renovates school library spaces, collects and donates books, and provides trained volunteers to staff and run the libraries in West Philadelphia.
Marks doesn't begin to explain how mere knowledge of the existence of tools such as Google Scholar, Diigo, Evernote and Skype is enough to transform the education of the "poor black kid." More than likely a knowledgeable adult would need to be available for guidance.
He also mentions Philadelphia's magnet schools, highlighting Masterman, Central and Girls High as possibilities for the "poor black kid." Focusing on these three schools, they are very difficult to get into and their demographics are markedly different from the larger School District of Philadelphia. Out of the 11,438 9th graders in Philadelphia, 990 or 8.7% attend those three schools. Admission to those schools is fierce. J. R. Masterman School accepts fewer than 1% of the students that apply from outside of its middle school. Due to its larger size, Central High School is easier to get into, accepting 24% of its applicants. Admission to the Philadelphia High School for Girls is, of course, limited to girls.
There are other great magnet schools in Philadelphia, including George Washington Carver High School of Engineering and Science, Girard Academic Music Program, Philadelphia High School for Creative And Performing Arts, Bodine High School for International Affairs, Science Leadership Academy, among others. But there are not enough seats in these magnet schools for every "poor black kid" to attend.
To be a "poor black kid" in West Philly and receive admission to one of these magnet schools, you can't just show up on the first day of ninth grade. All of these magnet schools have admissions requirements that must be met for consideration, including excellent grades, excellent standardized test scores, and excellent attendance not just in 8th grade, but in all middle school grades. You need to know the application process, and have a parent, teacher, or guidance counselor that can help you navigate this process. None of which was addressed in Marks' privileged article.
Popular in the Community