Incan earrings from Mexico, spaghetti alle vongole in Porto Ercole and a Mini Cooper tour of St. Barth's. These are a few of Indagare's favorite travel experiences of 2011. The staff of the travel company (www.indagare.com) is often on the road -- scouting and updating the site's destination reports.
In recent months, they've traveled to Laos, the Netherlands, Thailand, Mexico, Cuba, Morocco, Nicaragua, India and Argentina, among others.
Indagare Adored Hotels & Resorts 2011: Castiglion del Bosco, Tuscany. La Réserve Ramatuelle, St.-Tropez. Kasbah Tamadot, Morocco. Four Seasons Chiang Mai, Thailand. La Residence, South Africa. Ranch at Rock Creek, Montana. Amangiri, Utah. Post Ranch Inn, California. Explora Patagonia. Estancia Vik, Uruguay. Laucala, Fiji. Read 2010's list of Indagare Adored.
Favorite Trips: Berlin for arts and history. Paris for hot spot restaurants, like Spring, La Regalade and Frenchie. Hiking in Zermatt and the vibrant cultural scene of Vienna. Exploring Nicaragua's colonial gem, Granada, and its eco-lodges on the Pacific coast. India, for its rich culture, vibrant colors and sensational shopping. Cuba for history, politics and to catch an island at the verge of transformation. Mexico's Cabo for a warm-weather getaway (and newcomer Capella Pedregal).
Favorite NYC Restaurants: Graffiti, a tiny restaurant in the East Village owned by chef Jehangir Mehta. La Mar Cebicheria whose scallops ceviche and pisco sours are seriously delicious. Anything on the menu at Jean-Georges Vongerichten's ABC Kitchen and the baby-octopus and bone-marrow fusilli served at Marea. Danji, a Korean spot that now has a Michelin star. Eleven Madison for the warm truffled mini beignets dipped in crème fraîche.
Foodie Tip: Chef's Feed, for fabulous chefs' recommendations in NYC, San Francisco, LA and Chicago. Find Thomas Keller's favorite sushi in LA and Jonathan Waxman's favorite meatballs in New York City.
Learned While on the Road:
That exciting travel doesn't have to be international. I went to New Orleans for Labor Day and had one of my most memorable trips of the year.
Shipping bags ahead with luggagefree.com is particularly helpful in ski season.
Never settle for the room you are given at a hotel. Ask if an upgrade is available or for a room with a better view.
That going with a fantastic guide can not only make the trip but transform you into a city insider in a matter of hours.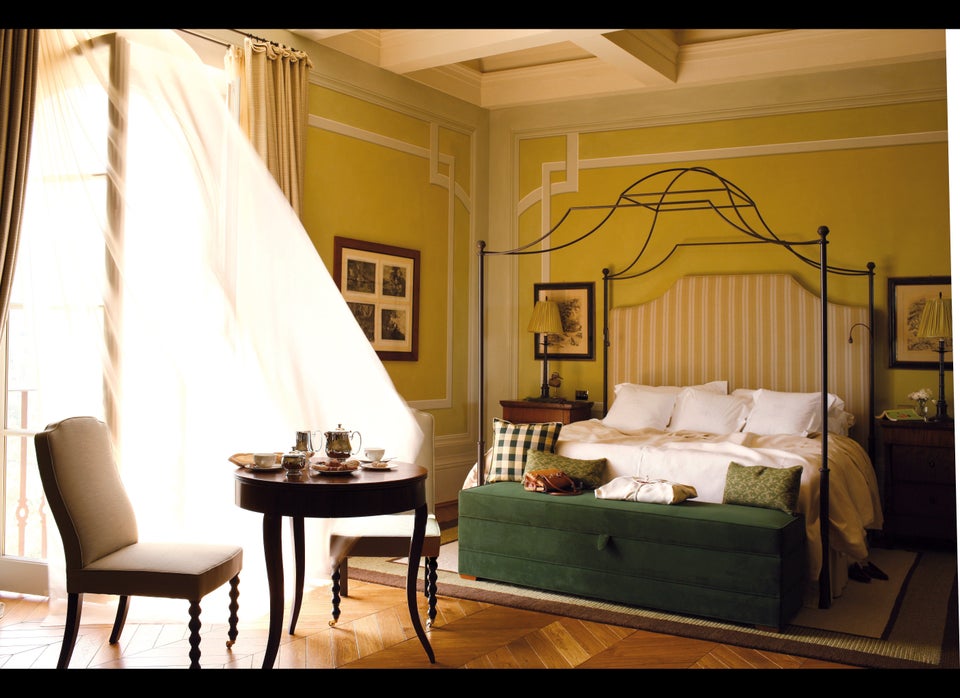 Best of Travel 2011
Related