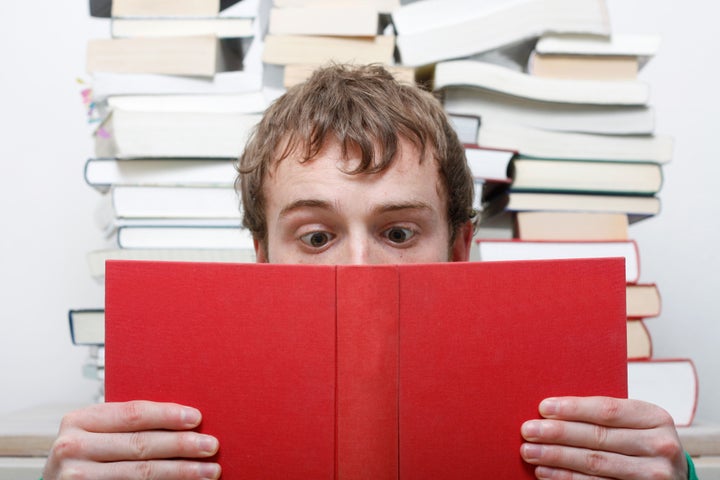 "Bridge to Terabithia saved my life." The speaker was Trent Ready, a 6'7" veteran of the war in Afghanistan. The 400 or so middle schoolers in the audience were staring up at the stage transfixed as he told them that reading a children's book in the desert, during a time when he thought any day might be his last, had made it possible for him to keep going--to find beauty in the midst of the ugliness of war. "I just want you guys to realize how important reading is. How a book can save your life."

Standing on the stage next to Trent as he made this plea for the vital importance of reading, I was as moved as the audience by his words. I'd been travelling as the National Ambassador for Young People's Literature urging young and old to "Read for your life" and here was Trent delivering my message more eloquently than I possibly could have to this auditorium full of children. It was a culminating experience of two memorable years as Ambassador.

Of course, I was thrilled when I was asked if I would consider being named the National Ambassador for Young People's Literature, but I had some misgivings. Jon Scieszka, the first Ambassador, was not only considerably younger than I, he was a man of unbounded energy. People fell off their chairs laughing when Jon spoke. After a speech of mine, audience members would tell me how much they'd cried. But how could I say "no?" I really wanted to be the next Ambassador. And now that my tenure is drawing to a close, I look back on these last two years with gratitude and a pang of regret as I turn the position over to the new Ambassador.

Have I accomplished what I wanted to? Well, no. I wanted to turn the world upside down. I wanted the love of literature to spread like a contagion through this country. I wanted every taxpayer to demand that taxes be high enough to keep every public library fully staffed and open for many hours every day. I wanted every school to have a fully accredited librarian who would know books and children so well that she or he could match the perfect book to each eager young reader.

So, no, I fell far short of my goal, but along the way there were wonderful surprises and adventures. One of my best adventures was finding myself the prize of a national contest won by a tiny school in Sebago, Maine. A friend and I drove through a blizzard in the White Mountains of New Hampshire to get to Sebago, but it was worth it.

To introduce the day, the teacher picked up four books. "These were some of my best friends when I was growing up," she said. The first was a nearly worn out Little Golden Book. Her mother would take her and her brother grocery shopping and each week the children could take a turn selecting a book. They were to share the books. "But," she said holding up the book, "I must not have learned how to share, because, see, I've scratched out my brother's name and written my own."

Then she held up "Little House in the Big Woods," a book that taught her how people lived years ago and showed a shy child how good it was to be strong and independent. The third was a story book about Japan that made her long to go to Japan and to learn about the world outside her small home town. The last book was a book I had written: "Jacob Have I Loved." "This book," she said, "helped me understand how I felt because I was Louise. My mother saw how much I loved this book, and so she read it, and to my surprise, she thought she was Caroline. So I learned that two people can read the same book and learn very different things."

Her introduction and Trent, in his talk, exemplified the theme I so carefully chose to underscore during my tenure--Read for fun, read for information, read in order to understand yourself and other people with quite different ideas. Learn about the world beyond your door. Learn to be compassionate and grow in wisdom. Books can help us in all these ways.

In December, Dr. Siobhan Parkinson, the Children's Laureate of Ireland, came to see me. When I told folks about this visit, they would often ask me what the distinction was between a "laureate" and an "ambassador." I think it is this: The laureate, by virtue of her achievements in a certain field is given a position of honor. She has every right to rest upon her laurels. An ambassador, on the other hand, is given a mission. I didn't complete mine, but there is a new Ambassador waiting in the wings--I know this appointee will not rest on any well-earned laurels but will carry our mission forward.
Katherine Paterson is an internationally renowned author and literacy advocate currently serving a two-year term as the 2010 - 2011 National Ambassador for Young People's Literature.

Related
Popular in the Community