Big Bang, the intimate gathering of top music, media, and brand execs, held its 6th session on February 10th, just days in advance of the Grammy Awards. The room was filled with major artist managers, leaders from top media platforms, music services, promising start-ups, music labels, VC's and CEO's of major brands, the premise for these exclusive sessions is always focused on the future and what's new. As with other sessions, there was a surprisingly large amount of content that did not deal directly with the music industry. But while music is always an undercurrent, the discussion revolved around the media and entertainment industries at large.
The first presentation was a joint effort from Eddy Moretti and Spencer Baim, top executives from Vice Media. The print business is not the first thing to come to mind when one think's of innovative approaches in the digital era, but that's the point with Vice. They've aggressively embraced the idea of their media brand. They have physical and digital platforms, but the important thing is the brand.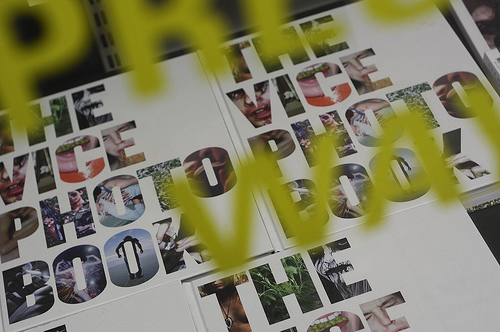 Photo Credit: Raphael Labbe
"Young people love brands," said Spencer Baim, summing up Vice's focus. They see their media company as a brand, and they look for brands that think "like media companies." Their advice for media and brands is to talk to consumers every day. One example of a brand thinking like a media company is Burberry, whose CEO said they strive to "control content, from end to end" and that they don't use an outside agency to stay in contact with their customers... and fans.
Freedom
One of the themes introduced by Vice and which ran through the day's discussion was the concept of freedom. Eddy and Spencer discussed that young people don't necessarily want to pay for things and that Vice doesn't want to force them to. Some of the Spotify team that attended took issue with this statement, explaining that they have a service, which they are hoping to get young people to commit $120/year to use. Vice went on to explain that the youth market will absolutely pay for things, but it's the feeling of freedom and choice that is important to this generation, a concept which both Vice and Spotify can wholly agree upon.
But this discussion of freedom ran much deeper. Shervin Pishevar, a top VC from Menlo Ventures, told inspirational stories about his time in Libya, witnessing the revolution. The access and the freedom of speech brought to the people in countries like Libya and Egypt helped in no small way to ignite and coordinate revolutions. He said this spirit is another manifestation of the same spirit used by entrepreneurs and artists. The Libyan rebels were a rather more dramatic example of the direct communication with friends, fans, and the world that such platforms allow.
Discussions of the liberating power of sites like Facebook and Twitter, and more broadly the internet, led to the inevitable discussion of SOPA and PIPA (the proposed pieces of anti-piracy legislation in the House and Senate, respectively). Jason Hirschhorn, editor of MediaRedefined and former executive with MTV, MySpace, and Sling Media, is a keen observer of media and entertainment. He talked about the arguments on both sides of the legislation, which at one point seemed to have broad bipartisan support but fell victim to a social media movement.
The underlying point by Hirschhorn is that, "media companies no longer control the message." His advice: adapt rather than attack. His point was not that these media companies should give up on ever making money off of their content or product, but figure out how to work with what the consumer wants and is willing to pay for. Rather than letting a new startup come in and replace you with a smarter, more consumer-friendly model, he explained "Netflix should be the new Netflix. Apple should be the new Apple."
People vs. Machines
Hirschhorn had some of the most memorable -- and thought-provoking -- lines of the day. A stand out and definitely controversial one was that "Algorithms will never beat humans; they don't have the context." Intel futurist Brian David Johnson pointed out that they already have... but that they can never completely replace humans. Several people agreed that, while the human element will always be required, it's already possible to ask well crafted and targeted questions so you can, as one person put it, "know what a person's next new favorite band will be."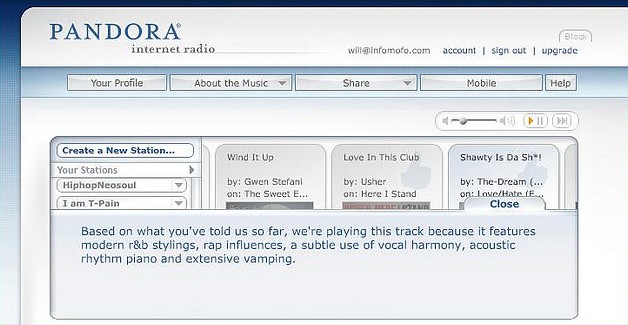 Photo Credit: InfoMofo
While the algorithm discussion focused largely on the business side of the future of media, Michael Schneider, CEO of Mobile Roadie, spoke more to the consumer experience with machines, their smartphones in particular. Access vs. ownership is often brought up at the Big Bang events, mainly the fact that ownership is increasingly becoming a necessity of the past. As long as I can get whatever I want whenever I want it, I don't need to own it. Schneider brought up the fact that streaming services like Spotify provide this access via the web and their mobile app, however they still can't give me everything whenever I want due to connectivity problems.
A big trend he predicts for 2012 is connectivity improvements. If I can access the Internet, the cloud, my music service, etc, when I'm on a plane, or in a subway, or driving through a canyon, then the need for ownership will begin to disappear even more rapidly. Until that is possible, I still need some MP3s on my iPhone in case the plane doesn't have wifi.
So Where's the Money In Music?
It's interesting to consider Schneider's point regarding connectivity with music services like Spotify, a platform that requires you to pay a subscription fee to use its mobile app. As connectivity becomes ubiquitous, it will be interesting to see if there's a spike in subscribers as the music will now be truly universally accessible. Or as Tunecore CEO Jeff Price put it: "Stop bitching about Spotify. It's new money. Give it some time to develop." Price came out swinging, stepping right into some of the most controversial topics in the music industry. His basic premise was that the RIAA and the labels are being disingenuous. They're losing revenue and share, he said, because there are new players out there, not because of piracy.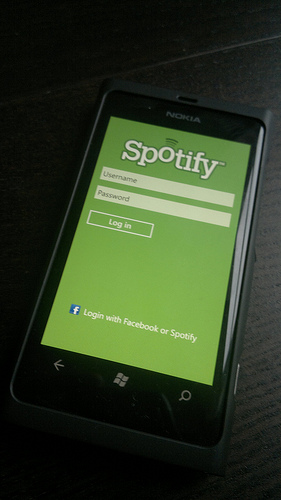 Photo Credit: James Whatley
Price set out to show that there are many new revenue streams being generated and that just because some of them are not immediately making artists rich doesn't mean that they're not worth nurturing. He also pointed to the recent news about the initial payments from Apple's iMatch cloud-based music locker. He mentioned the rather paltry amounts being disbursed so far, but he also made the larger point that this is found money, saying that Apple's iMatch service "taps into and monetizes preexisting consumer behavior."
A better conversation: Inspiration from abroad, harnessing new technologies for practical use, the blurring of media and brands, building a service for what the consumer wants, rather than trying to push them into your model, and so much more. A great way to spend 3 hours seeing what's ahead in the entertainment space.

REAL LIFE. REAL NEWS. REAL VOICES.
Help us tell more of the stories that matter from voices that too often remain unheard.