"The monk, by burning himself, says with all his strength and determination that he can endure the greatest of sufferings to protect his people... " -- Thich Nhat Hanh
In 1963 Malcome Browne's image of the Thich Quang Duc won the Pulitzer Prize and when President John F. Kennedy saw the image he reportedly said, "Jesus Christ... This sort of thing has got to stop," marking the beginning of the end of American support for the Ngo Dinh Diem regime.
Today that image endures for a new generation who knows it only as the cover for Rage Against the Machine's self-titled album which went triple platinum generating over 3 million in sales.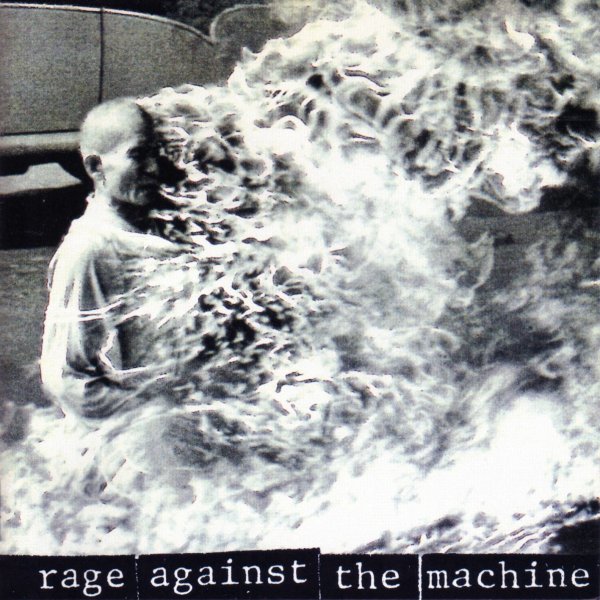 This week comes the news of three more self immolations in Tibet. This brings the total to 26 Tibetans in less than three years who have set themselves on fire. The situation inside their borders is so unbearable that the only hope they have is to capture the world's attention by committing suicide in a most horrific and public way.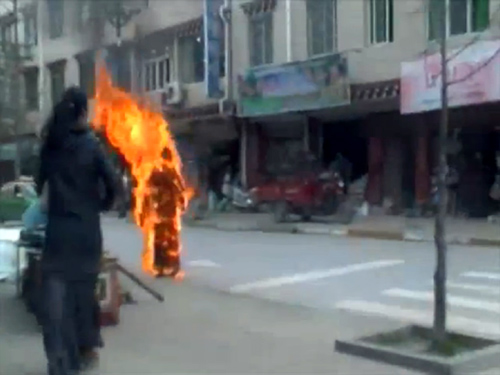 What difference has it made?
Last Saturday, Tsering Kyi, a 20-year-old Tibetan student died after setting herself on fire at a vegetable market in eastern Tibet. According to several reports she said, "We should do something for Tibet -- life is meaningless if we don't do something for Tibet."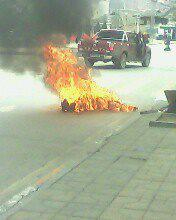 How do we honor their actions? The most helpful thing you can do from outside of China is to contribute to efforts already underway working for freedom in Tibet. Organizations like Students for Free Tibet and the Tibet Connection are working very hard to support the movement by keeping the story of the Tibetan struggle in the news and bringing global scrutiny of worsening conditions inside of Tibet. It's hard to believe that even now there is very little coverage of the government crackdowns and blatant human rights violations leading so many Tibetans to this last desperate act. It's time for the U.S. and the UN to send fact finding missions into Tibet. I'm tired of hearing about China's economic power and how it prevents us from holding that nation accountable for its actions. We should all be encouraged by the power of another story to affect change, that of conditions at the Foxconn plants in Shenzhen and Chengdu, where iPads are made. Western media coverage led directly to an average pay increase and investigations into working conditions for employees of the plant.
IN 1963 a single monk set himself on fire and reaction to the image is regarded a critical turning point in global opinion of America's involvement in Vietnam.
IN 2010 a Tunisian street vendor, Mohamed Bouazizi set himself on fire to protest the confiscation of his wares. His self-immolation became a catalyst for the Tunisian Revolution and the entire Arab Spring.
IN 2012 the number of self-immolations so far in Tibet reaches 26. Monks, nuns, men, women and children set themselves on fire. The news is largely unreported and China's polices in Tibet are still not subject to global scrutiny.
Yet the image of a man on fire is effectively being used in an ad campaign for high-end sound systems.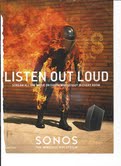 It's incumbent on all of us to make sure that the legacy of these Tibetans' ultimate sacrifice is not squandered. Sign the petition and donate generously to keep the story burning in our collective conscience.
Related
Popular in the Community