Frank Frazetta rotoscoped me for director Ralph Bakshi's Fire and Ice. Remember Ralph Bakshi's Fritz the Cat which in the '80s made him a star? Well, Bakshi cast me in Fire and Ice. We filmed the movie and then I was rotoscoped by Frank Frazetta. Rotoscoping is a process of creating a cartoon by drawing directly on the film.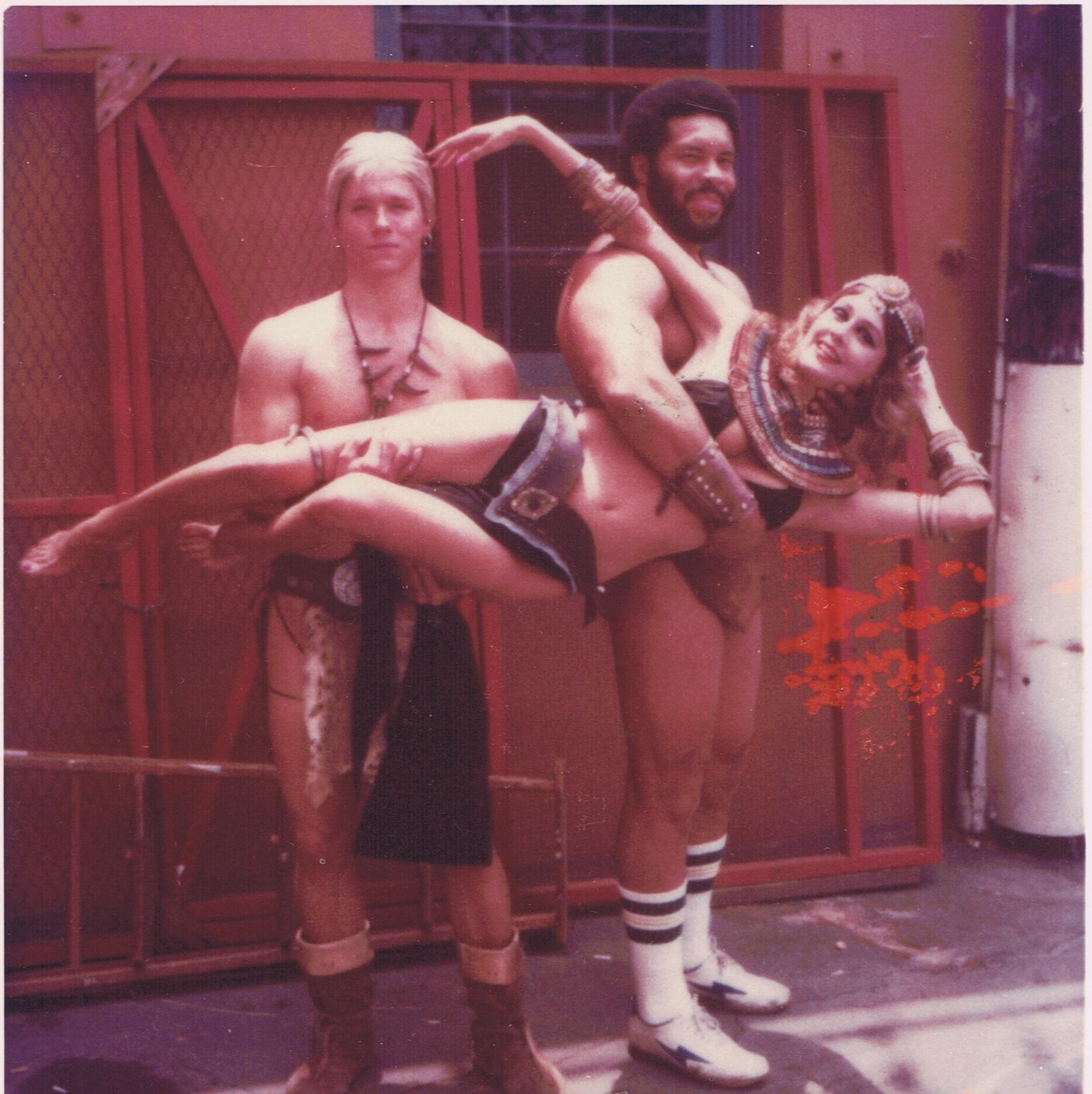 (Carole Mallory on the set of Fire and Ice)
Frank Frazetta also drew early images of John Carter. Edgar Rice Burroughs was a fan of Frazetta and they collaborated with Frazetta doing the book jackets for many of Burroughs' novels. Joseph Stalin's favorite writer, Burroughs flunked his entrance exam for West Point. He had more important things to do. In 1912, he created Tarzan shortly after he created John Carter. At the age of 74, he died alone reading the Sunday comics in bed. He wrote over 91 novels, 26 of which were about Tarzan. " I write to escape... to escape poverty," he said. In 1950, he died a wealthy man.
When I watched Edgar Rice Burroughs' John Carter, I was mesmerized by the fantasy of what had once been Frazetta images.
The reception that John Carter has received because of Burroughs' and Frazetta's involvement is unfair. This is a historical fable to be watched for its imagery and not analyzed for its plot. John Carter deserves and merits respect. It is a bridge to cinema history from Tarzan to today. Bravo to all those who collaborated on it to make it as splendid as it is. And booooooo to those who were laying in wait for its opening to lambaste it with a litany of grievances and schadenfreude all of which ignore the visual splendor of this Frazetta-influenced film. Pixar executive Morris and director Stanton felt Frazetta's art was dated and this film should have a different look. Perhaps this was their mistake. But if you allow your fantasies to take over you can see Frazetta's influence and spirit.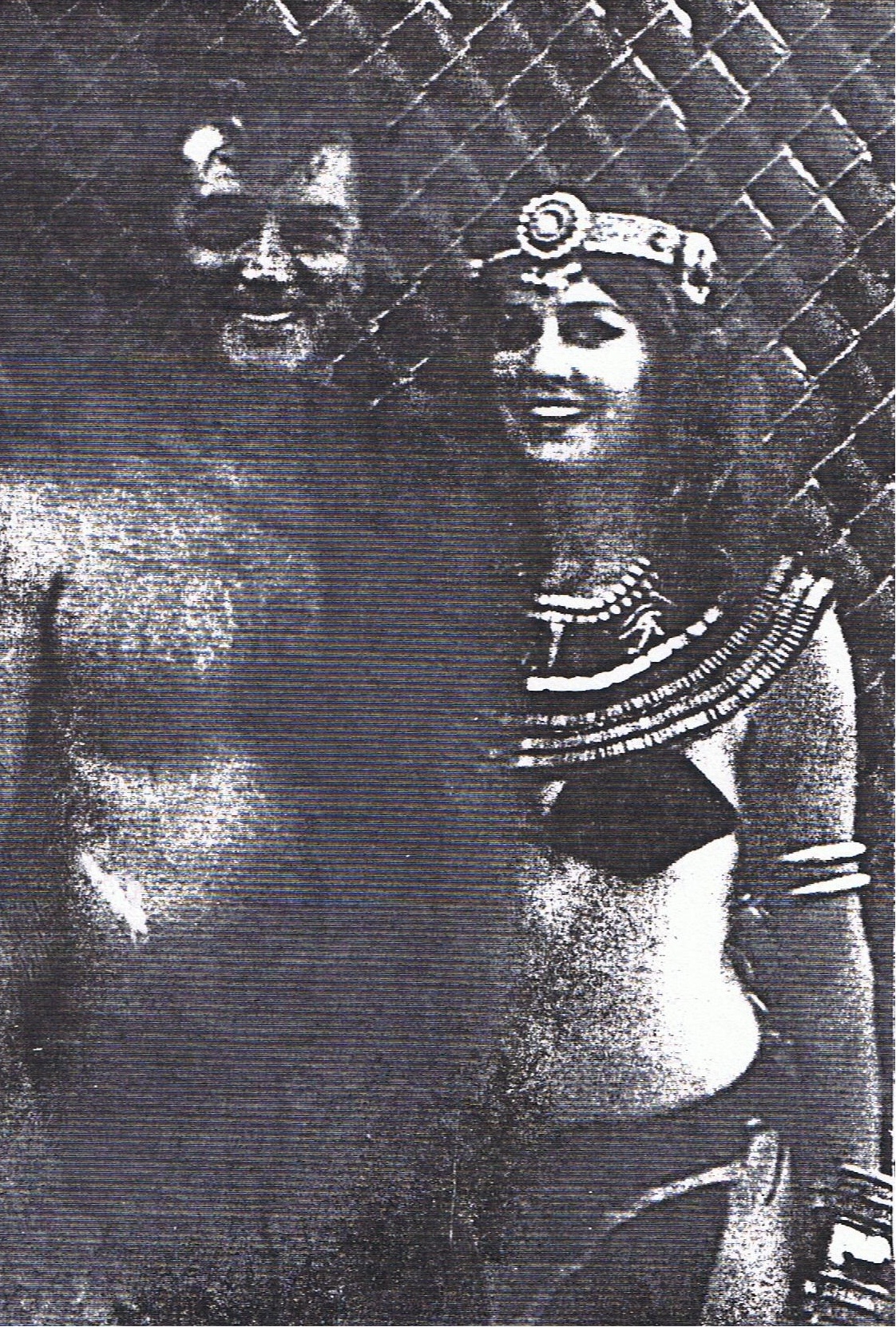 ( Frank Frazetta and Carole Mallory on set of Fire and Ice)
Frank Frazetta reminded me of Elvis. He had an impeccable build, twinkling eyes and a slow erotic manner. He was a living version of the images he created. He oozed sex appeal while his cartoons were sexually charged. He became famous for drawing sexy, Goddess-like women.
Frazetta was born in Brooklyn, N.Y. He was raised largely by his grandmother.
"When I drew something, she would be the one to say it was wonderful and would give me a penny to keep going," Frazetta recalled. "Sometimes I had nothing left to draw on but toilet paper. As I got older, I started drawing some pretty wild things for my age. I remember the teachers were always mesmerized by what I was doing, so it was hard to learn anything from them. So I went to art school when I was a little kid, and even there the teachers were flipping out."
At the age of eight, at the insistence of his school teachers, Frazetta's parents enrolled him in the Brooklyn Academy of Fine Arts. He attended the academy for eight years under the tutelage of Michele Falanga, an award-winning Italian fine artist. At age 16, Frazetta started writing comic books that varied in themes: westerns, fantasy, mysteries, histories and other contemporary themes. During this period he turned down job offers from comic giants such as ironically Walt Disney who produced John Carter.
From 1954 to 1961, Frazetta toiled as a ghost for Al Capp. Daisy Mae was his most famous creation and heroine. In the early 1980s, Frazetta created a gallery, Frazetta's Fantasy Corner, on the upper floors of a former Masonic building at the corner of South Courtland and Washington streets in East Stroudsburg, Pa. The building also housed a Frazetta art museum that displayed both his own work and, in a separate gallery, that of other artists.
Frank Frazetta's fans are out there. But his fans did not flock to John Carter because Pixar did not promote his involvement. They lost their Frazetta fan base -- though I can still see Frazetta's influence.
During the Golden Age of Comic Books (1938-50), Frazetta was dubbed 'Burroughs' artist, Frank Frazetta.' He was famed for his beautiful drawings of fantastic women. Pin ups. Once Frazetta secured a reputation, movie studios started trying to lure him to work on animated movies. Most, however, would give him participation in name only -- most of the creative control would be held by others. Finally in the early 1980s a movie deal was offered which would give him most creative control. At this time I met Frazetta when he was working with Ralph Bakshi on the feature Fire and Ice released in 1983. Many of the characters and most of the story were Frazetta's creation.
Originally in 2004 Robert Rodriguez, was going to direct John Carter and to hire Frazetta as a designer for the film, but this plan fell apart when Rodriguez resigned from the DGA. Frazetta died in 2010.
The press was concerned when John Carter hit theaters March 9. For many, the question was "Does the movie live up to the books?" And then the question remained: "Does it live up to the covers of the books?"
Now it was up to special effects artists to try to recreate, or surpass, Frazetta's work. Well, it appears Pixar let Frazetta's and Burroughs'fans down with its interpretation of John Carter though I thoroughly enjoyed it.
Popular in the Community