I first encountered Daniel Clowes's work as a sixth grader. A friend and I found some issues of Eightball in his older sister's bedroom that we "borrowed." They were unlike any comics I'd previously seen, which were mostly superhero stories. At that age, I didn't really know what to make of these comics but was mesmerized by the mordant and surreal world they presented. I was especially taken with the more absurd strips, particularly "Needledick the Bugfucker," whose title quickly became a secret weapon in our juvenile insult arsenal. Over the years, my taste in comics went through many phases, but my appreciation of Eightball remained constant. To this day, I still haven't found anything even remotely like it.

Years later I found myself working professionally as a comics publisher and editor in Oakland, California, not far from where Clowes lived, and we became friends. I had expressed interest in doing a project with him and the opportunity for this book, The Art of Daniel Clowes: Modern Cartoonist (Abrams ComicArts), arose when he was approached by curator, Susan Miller, who wanted to develop a museum exhibition (which opens this month at OMCA) with talk of the possibility of an accompanying catalog or monograph. Dan was initially apprehensive. He's the type of artist who prefers not to look back, dedicated only to the project that's currently on his drawing board. But I guess he trusted me (or just eventually gave in to my persistence), allowing me full access to his archives.

For several years, I visited his studio sifting through the work of his 30-plus-year career while he nervously looked the other way. To represent his impressive career in a book was an imposing task, so I sought the help of friends I had worked with and trusted--designer Jonathan Bennett and writer Ken Parille--who I knew could help me best convey the beauty, humor, complexity, breadth, and depth in these piles which consisted of juvenilia, photographs, original art, illustrations, sketchbooks, screenplays, and other creative process work. To help readers appreciate Clowes's art, we included essays by some of our favorite writers from different fields, all of whom are Clowes fans: cartoonist Chris Ware, designer Chip Kidd, film critic Ray Pride, interviewer Kristine McKenna, and comedy genius George Meyer. With seven essays and over 450 images, even people who haven't read his graphic novels Ghost World, Wilson, Ice Haven, or The Death-Ray will be able to recognize and admire his accomplishments as one of the most important living American artists.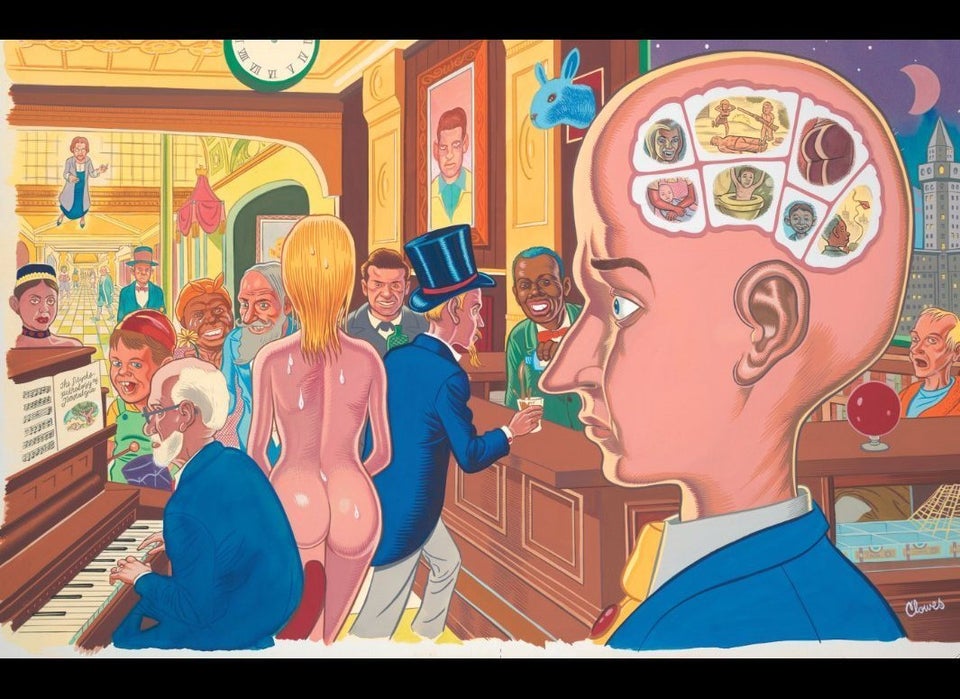 Gallery
Related
Popular in the Community