Bryson Rand and Vincent Tiley are speaking as part of The View From Here: Creating Meaningful Art in Hostile Times, a lecture series in conjunction with the exhibition The Gay Essay by Anthony Friedkin. The lecture series will feature LGBTQ artists and advocates speaking on the topic of creating art in a culture of increased bigotry as a result of the current political climate.
Daniel Cooney Fine Art released a statement reading, "This lecture series was born of frustration and anger at the election of Donald Trump as the next president of the United States. The need to unify and express ourselves in opposition has been a hot topic among creative people since November 8th."
Bryson, Vincent, and I sat down to discuss their work and their participation in the lecture series.
Phillip M. Miner (PM): Are we ready to talk about Trump?
Vincent Tiley (VT) and Bryson Rand (BR) in unison: [Sharp Inhale]
PM: [Laughs] I guess not.
VT: [Laughs] Our current environment isn't specific to Trump. Artists have been responding to certain, similar political forces that have been in play in this country for a very long time, so Trump is not a new problem.
I'm supposed to be talking about how artists react and create meaning during political crisis. But, I don't want my studio to be hijacked by this imposter. One of the things that gets said a lot is that a weird consolation prize of this presidency will be "oh, at least there will be a bunch of good art made."
Art gets made all the time. It's not like artwork doesn't exist in our most fair weather political climate. It gets continued to be made, but institutions don't pay the same kind of attention to it or give it the same space to be seen.
For me, when someone asks "How will your art respond to Trump?", my honest response is, "Same thing, different day." We've yet to see how things will change in the next four years, but I'm going to keep making the work that I make.
BR: I don't foresee a shift in my work or me addressing Trump specifically. But, I would like to speak to the importance of creating projects and spaces that are about community building and bringing people together. People who maybe aren't given a lot of agency in mainstream media. I don't know what I'd do without my artist friends. I'm always wondering if my work makes sense and if it is doing what I want it to do and I am grateful to have people in my life who are struggling with the same problems and insecurities.
Whether that's working with other artists to collaborate, bringing people together for a photoshoot, or having one-on-one conversations with the people I'm photographing, that's always been a part of my practice. Right now it feels more urgent or more necessary to do.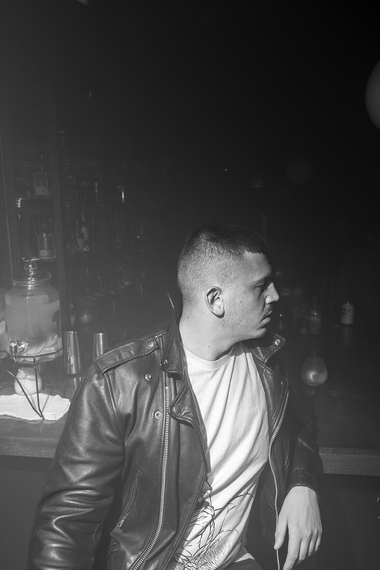 Vincent Tiley photographed by Bryson Rand
PM: Do you consider yourselves queer artists?
BR: It's something I've thought about a lot and engaged in conversation with women or people of color--we all get labeled as x kind of artist. I see where the trap could lie in other people always quantifying me as a gay artist or queer artist. But, the content of my work is a direct representation of my sexuality and my desires and the history that's all tied up with that. To fight it seems futile?
I approach my work the same way I exist in the world, I don't hide anything. I don't go through the world to fit in or pretend to be something I'm not, so why would I want to do that with my work.
But, I think we both make work that have elements for people to be interested in regardless of their orientation or gender identity.
VT: I think that the word "queer artist" refers to a lens that you can view the work through but isn't necessarily the audience it is intended for. So, I don't really find it a trapping at all. If anything it affords me the opportunity to speak politically, which I hope I do well! [laughs]
BR: In grad school when I was getting feedback from panelists or people would see the my work and say things like, "I don't understand why you're making this work, gays don't have it that bad anymore." That just makes me want push further. It gives me fuel for my fire.
VT: Whereas, if you're a dude photographing nude women there would be zero questions. No one would ask "Why are you making this work?"
BR: I think it's important my work provides visibility for myself, the people I photograph and the communities we're engaged with. I want my work to have an edge that makes people uncomfortable or pisses them off.
I hope my work sparks some conversation about sexuality and how we relate to our bodies and shifts people's attitudes away from fear and shame and towards acceptance. Internalized shame about sex isn't confined to queer people, so I'd love to inspire larger conversations that can lead to change.
That said, I don't want to give people who would hate me too much credit, but there is something so satisfying about provoking those people who get bent out of shape about a picture of a naked man. That makes me want to do it more.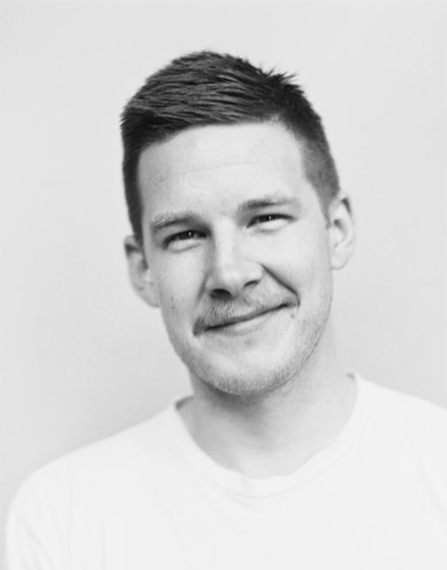 Bryson Rand photographed by Matthew Leifheit
PM: What are your opinions on art as advocacy?
VT: I mean why not! I think art at its best comes with an amount of political conversation or political baggage. Even some of modernism's best attempts to evacuate that from the conversation are hugely political.
I think it's a responsible attitude to take in order to acknowledge that and embrace it as part of your practice. There's something very "come on" about people who claim their artwork isn't political.
It is. It's not necessarily that it's speaking to a particularly political movement or a specific people, but it's disingenuous to call it apolitical. Who are they trying to fool at this point? This thing called post-modernism is re-politicalizing modernist tropes and re-historicizing them. I don't think there's a lot of work today that isn't advocacy in a certain sense.
I think what is off-putting about what is deemed political art is how literal it becomes. When everyone knows what they're supposed to take away from a piece, that's when a piece dies.
BR: I think for a long time, that's how I understood political art--It had to be something very specific and often involved text.
It took me a while to realize there are other ways to create work that have a political impact. I always bring up this quote from David Wojnarowicz where he talks about the idea that revealing something private about your experience in a public way, whether it be through visual art, writing, speaking, protesting, or whatever form it takes has a way to bring together a community and starts to slowly chip away at the systems of oppression.
VT: Kerry James Marshall's show is an example of an entire practice that's dedicated to both a meticulous and gorgeous development of painting but also an advocacy for African American people. Articulating a black body on a canvas is a political act.
BR: Agreed, but there is also all of the symbolism that goes into his work. The fact that he's showing black bodies not just in a context of pain or oppression, but also showing the joy and the community and the love that develops in communities. He's re-contextualizing and breaking down stereotypes.
VT: That's how as an artist you engage in a political conversation.
Rand and Tiley's artist talk will be Wednesday, January 18th at 7:00 at Daniel Cooney Fine Art, 508 W 26th St 9C, NYC, NY 10001.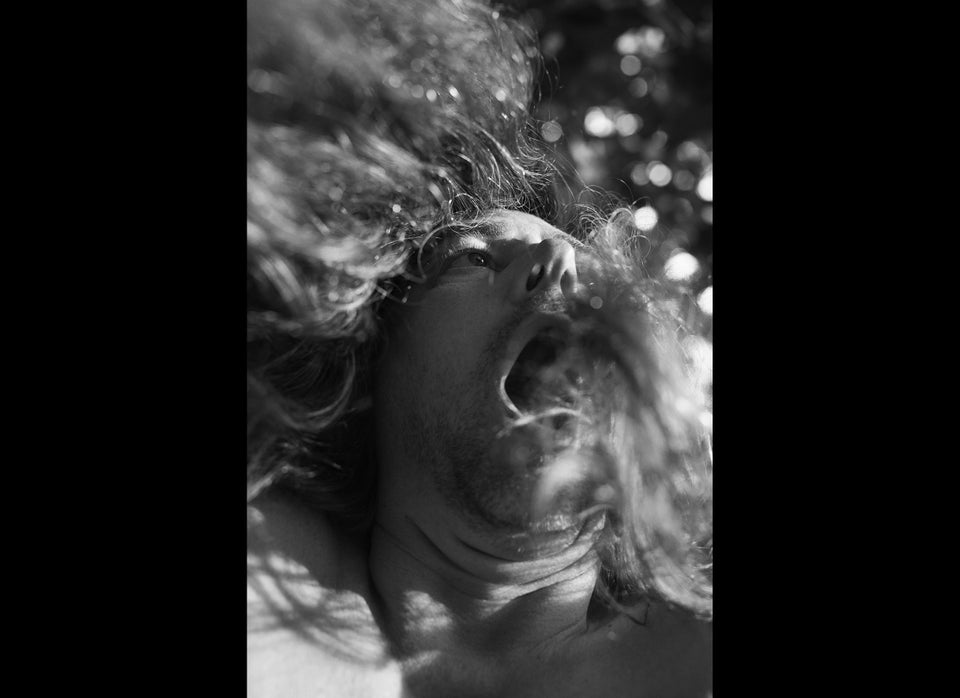 Selected Work by Bryson Rand [NSFW]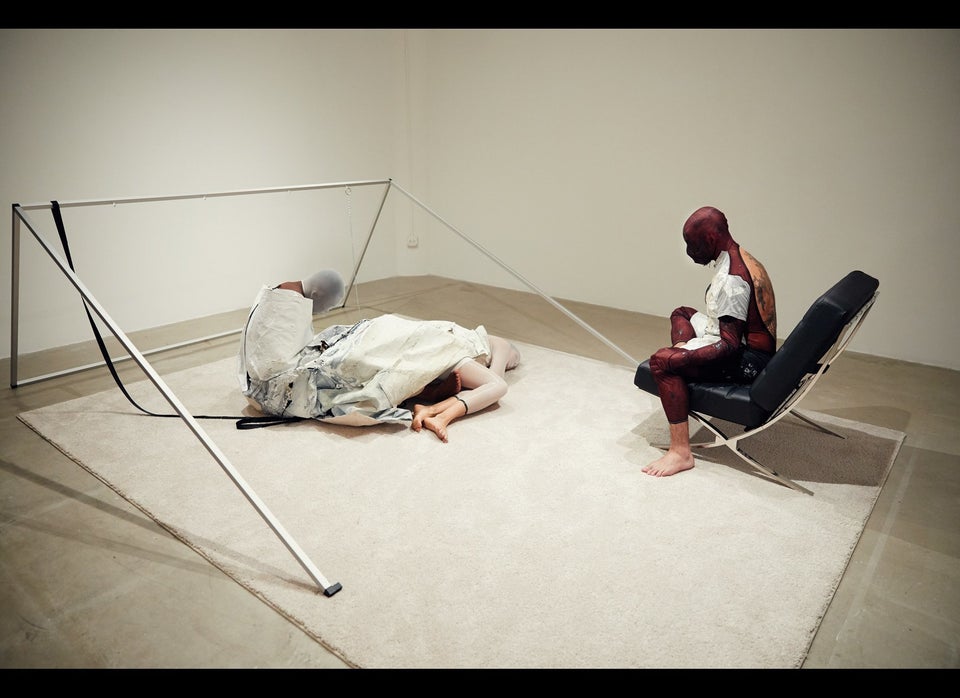 Selected Work by Vincent Tiley
Popular in the Community