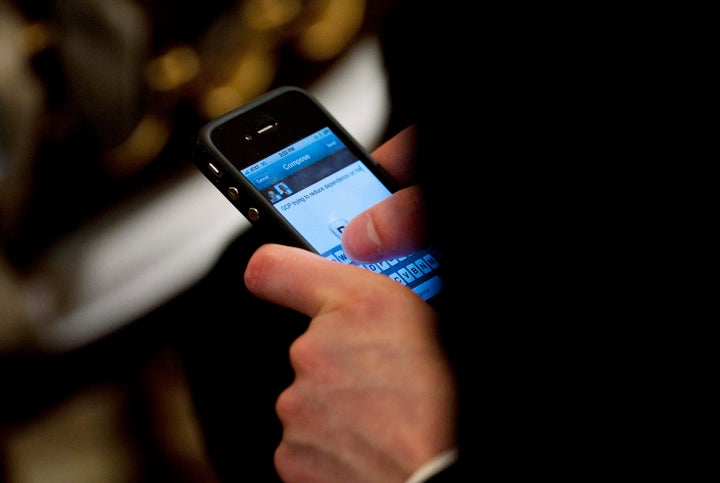 As President Obama puts his re-election campaign into gear, one of his emerging themes is his refrain: ''we can't wait.' More than just a line on a campaign bumper sticker, it's a serious and timely call for American citizens -- and our politicians -- to take to heart as the nation's economy seeks to recover from recession. The message is clear: Political gridlock and bureaucratic inertia in Washington must take a back seat to the more urgent tasks of moving our economy forward and putting the interests and needs of our citizens first.

The president rightly insists that we can't wait for action to deal with many priority policy issues, from health care, to addressing the deficit, to energy policy.

But one vitally important issue needs also to be put on the president's priority "we can't wait" list, and put right at the top of the White House's action plan, and that is ensuring our citizens, our businesses, and our communities will have sufficient mobile connectivity in the coming years to support our economy and our modern, connected lives.
We now have more wireless subscriptions than people in this country and half of us own a smartphone. In the next four years, it's expected that a tablet will be our primary computing device. Already, one in three of us now own a mobile reading device. Yet far too little spectrum -- the airwaves that make it all work -- is currently allocated by the government to support wireless.
Nearly 16 months ago, President Obama wisely set an important goal for the nation. In his 2011 State of the Union address, he vowed to connect virtually all Americans to the high-speed wireless Internet.
If achieved, this objective would unlock opportunity throughout our nation -- creating jobs and economic growth and powering social progress from health care to education to the environment. However, meaningful progress toward this goal could be slowed significantly unless the White House itself uses its full resources to ensure all agencies of the U.S. government heed the president's call.
This simply is not an issue that can be left to the federal bureaucracy itself to sort out; the spectrum buck must stop at the White House. There simply are too many jurisdictional conflicts, vested interests, and lack of incentives at the agency level. To ensure our mobile future has the spectrum it needs to succeed and compete globally, we need assertive, engaged, and clear leadership at 1600 Pennsylvania Ave. Time is of the essence. Mobile data traffic is expected to grow 21-fold over the next few years. And if we don't move quickly, the specter of spectrum exhaustion can leave our entire mobile innovation sector -- and our nation's mobile consumers -- out of oxygen. Simply put, the government must act to ensure there is adequate spectrum to support this consumer- and economy-driven growth.
Call for Immediate Transparency of Government Spectrum Assets: The government controls significant spectrum, much of which is un- or under-utilized. From divesting unused spectrum to exploring innovative spectrum-sharing approaches, there is no question that some of this capacity can and should be freed to expand the wireless web. Consistent with the Administration's overall commitment to transparent government, calling on all agencies to publicly and timely disclose their spectrum assets is a critical first step to informed public debate.
Fix What You Can Today: Adding spectrum capacity is a protracted process. Several years are required to navigate the government process of allocating spectrum and several more are required to do the capital- and labor-intensive work of building out infrastructure. What government can do now is follow through on its promise to address Channel 51 interference issues that effectively block use of A Block spectrum to support mobile connectivity. This would provide substantial near-term relief from spectrum exhaust and unlock significant economic opportunities.
Determine the Path Forward for Spectrum Sharing: Wireless network operators stand ready to work closely with federal agencies to begin to work through issues around spectrum sharing. Delay is not an option. The White House needs to ensure all federal agencies begin immediately to work constructively with mobile innovators to set a concrete path forward.
Send Clear Pro-Investment Signals to the Marketplace: While it can cost billions of dollars to acquire spectrum, that sum is only a fraction of the overall cost to translate raw spectrum into actual wireless capacity. For the past 10 years, wireless companies have invested more than $23 billion annually in the nation's mobile infrastructure. It is essential to U.S. competitiveness that this robust investment continues, if not, grows. Government actions must send clear and consistent pro-investment signals -- from supporting secondary market transactions, to championing voluntary incentive auctions, to releasing fallow government spectrum. It also is important that any future spectrum auctions be inclusive and present multiple opportunities for carriers, large and small, to accommodate their customers.
It is estimated that achieving the president's spectrum goal could create 500,000 U.S. jobs. But leadership is needed from the White House today to ensure that agencies throughout the government feel a sense of urgency in working to support the president's bold vision. Real and timely action would send a much-needed signal to the capital markets that this administration is indeed intent on matching its actions to its words and addressing the significant risk of spectrum exhaust for all Americans. Here, indeed, we can't wait.
REAL LIFE. REAL NEWS. REAL VOICES.
Help us tell more of the stories that matter from voices that too often remain unheard.