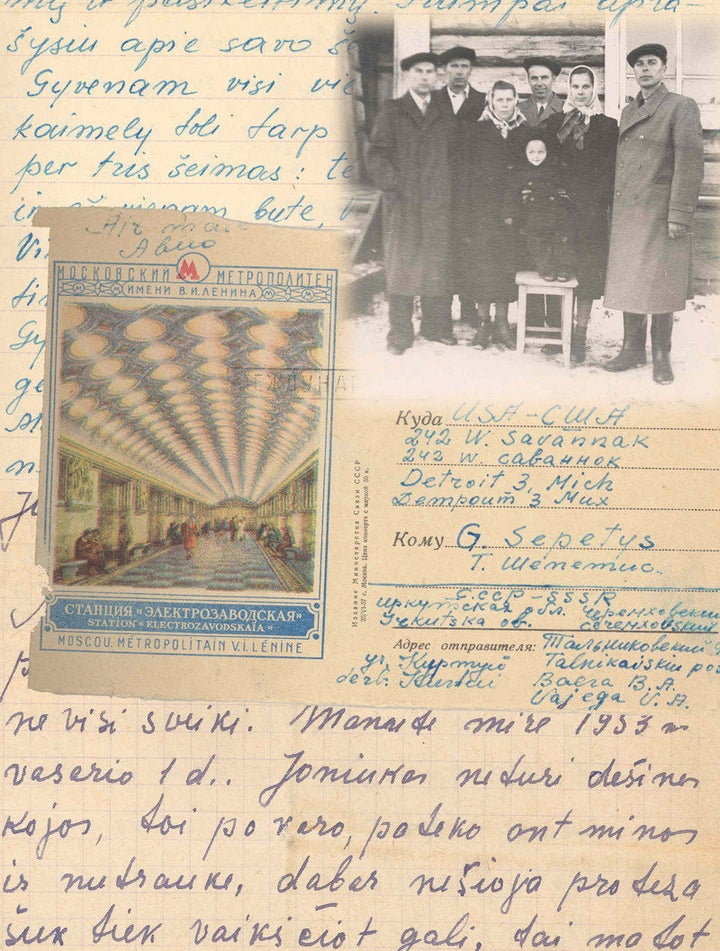 At a recent event in Sweden, a student asked if my novel, Between Shades of Gray, was primarily a search for history. I explained that it was not only a search for history, but also a search for story.
For years I recounted what I thought was my family's story. Then in 2005, while visiting relatives in Lithuania, I discovered I only knew part of the story, the happy part. I didn't know that following my grandfather's departure from Lithuania, members of his extended family were deported to Siberia. Stalin's deportations to Siberia had affected countless families in the countries of Lithuania, Latvia, and Estonia, yet much of the world knew nothing of it.
During that visit to Lithuania I was inspired to write a book.
A voice to speak for those who would never have a chance to tell their story.
As I was writing Between Shades of Gray I felt deeply connected to my grandfather's love of Lithuania. I longed to have a conversation with him about his experience and about our relatives who had been deported to Siberia.
Between Shades of Gray was released and I embarked on book tours worldwide. I met countless people whose families had been affected by Stalin's terror or whose loved ones had perished in Siberia. Many people inquired about my family's personal Siberian story, but I didn't have any concrete details to share.
Then last April I was invited to the Balzekas Museum of Lithuanian Culture in Chicago to attend "Hope & Spirit," an exhibition dedicated to the millions of victims of Soviet atrocities. A portion of the program, "Letters From Siberia," displayed hundreds of letters and photographs that had made their way from Lithuanians exiled in Siberia. Every letter, every photograph, contained a story. The exhibit was emotional, passionate, and gave attendees a rare glimpse into this little known piece of history. But walking through the aisles I felt the aching reminder that one story was still missing -- my own family's story.
Two months later I received a phone call from Dr. Audrius Plioplys, the creator and curator of "Hope & Spirit." He explained that in 1977, a Lithuanian priest in Chicago placed an advertisement in a newspaper, requesting letters and photographs from Siberia. The priest was publishing a book to create an awareness of the deportations. The curator further explained that his colleague, Kristina Lapienyte, had been sorting through some of the priest's belongings at the Lithuanian Research and Studies Center in Chicago. She saw the name "Sepetys" on a folder along with the words NOT FOR PUBLICATION. Ms. Lapienyte recognized the name from Between Shades of Gray and pulled the folder to examine it.
Dr. Plioplys then delivered the unimaginable. He told me that inside the folder were six photographs and nine letters about my family in Siberia. The folder also contained a personal letter from my grandfather.
In his letter, my grandfather requested that the material in the folder not be published at that time. He feared that publication would result in negative consequences for his family still in Soviet Lithuania. Instead, he asked that the material be held for the future, for someone who might be interested in documenting the history of Lithuanians in Siberia.
My grandfather wrote the letter and sent the materials to the priest in 1977. At that time I was a tiny girl with yellow pigtails, skipping around his legs, haggling for an ice cream. We would never speak of his escape from the Soviets, the loss of his homeland, or his family members who were deported to Siberia. Instead, he sent the information off to Chicago where it would sit in a dark basement for over thirty years, waiting for someone who was interested in the story. What are the chances that "someone" would be me and I would dedicate the book to him?
People often ask why I bother with historical fiction. Why not write commercial fiction? Through historical fiction we find hidden histories and hidden heroes. We find stories that help us evaluate past tragedies and create hope for a more just future. And sometimes, like this time, we find the most important story. Our own.
HOPE & SPIRIT was an extensive program of exhibits, film screenings, book signings, lectures and displays of original historical materials that took place at the Balzekas Museum of Lithuanian Culture in Chicago. This exhibit continues to be available for viewing on the HOPE & SPIRIT website. Dr. Audrius Plioplys is fielding requests for the program to travel to other cities and countries. DVDs and CDs of the program are available for purchase. For inquiries about Hope & Spirit contact Dr. Audrius Plioplys, email: plioplysav@gmail.com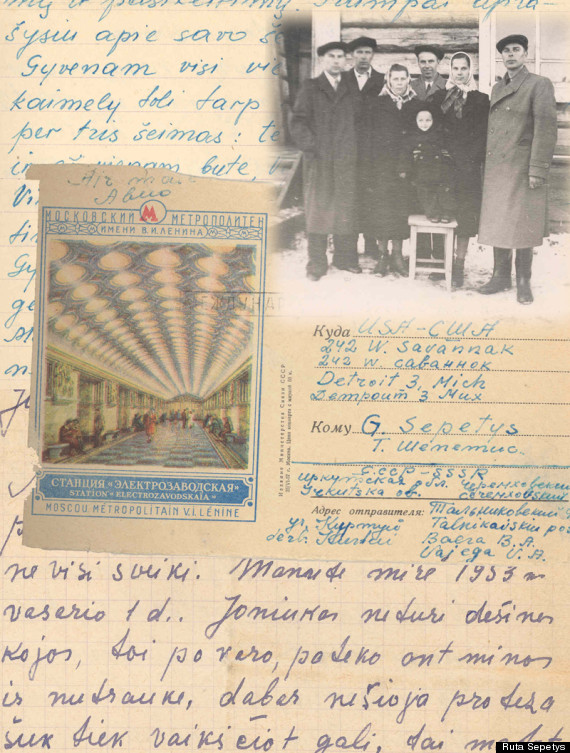 Related
Popular in the Community