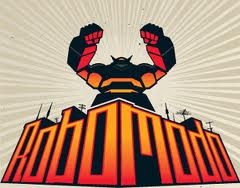 Despite Robomodo's established position in Chicago's game design industry, Josh Tsui, one of the company's founders, remains an impassioned voice in the local indie game scene. We sat down with Tsui to learn about his career and understand the specifics of the vision he sees for Chicago's game community.
Josh Tsui began his career by studying film and video, as "there was no game degree back then," but a friend of his was working at Midway Games, and introduced him to the company. Tsui explained, "The first Mortal Kombat game had come out, and they were using a technique of videotaping actors in costume against a green screen, and then digitizing them and turning them into game sprites. They were just figuring this stuff out as they were doing it, and it happened to be something I was doing in school. Although my background was film, I had an interest in computer graphics, and I was already experimenting with that. Because of that technique I got into the industry ... as an artist."
From that moment on, everything he learned about video game design was "on the job training." For those interested in some of the details of this time, I recommend Andrew Hayward's article in Poygon.com, which gives a sense of the quick evolution the industry has undertaken in the twenty years Tsui has been involved.
After six years at Midway Games, and coming from a long family history of entrepreneurial efforts, "the next step was to start my own studio. With three people, we left Midway together. It's not like we had a business plan, more like 'youthful exuberance' or 'ignorance is bliss.' In hindsight, we now we call it 'Kickstarting your career.'" Publicly, he was perceived as a guy who made a giant leap, but Josh did it for the enjoyment of having his own studio. The reality was that he transformed himself from an Art Director at Midway Games to co-owner and Head Designer of Studio Gigante.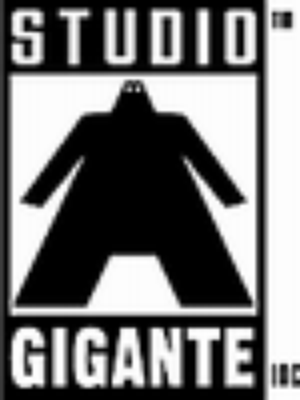 "After 5 years [of Studio Gigante] there was another console game crash, like what we're having now. We saw that EA had bought a studio in Hoffman estates [what would become EA Chicago], and they were desperately trying to build the team up. It was good timing. Our entire team went over and I eventually went with them."
Three years later, when the corporation shuttered EA Chicago, Tsui thought, "I've done this before," opened Robomodo, and brought the whole team over. For five years, Robomodo has survived and thrived (see Time Out Chicago's article about Tony Hawk's Pro Skater HD), despite the intrinsic long-shot nature of the industry, which is based on "hits." Game design studios invest an incredible amount of time and effort on each of these elaborate games - and the fate of 1-2 games can determine the fate of the company. Game design studios have a separate financial ecosystem that differs greatly from other kinds of startups. "Back in the day, game studios got all their funding from publishers. Robomodo basically got started with Activision so we never had to look for funding. But things are slowly changing now, with the rise of indie developers who work outside of the traditional model; it's starting to become favorable to go and get funding." However, since game development is "hits driven," and investors tend to want to invest in something more sustainable. Thus, VCs are more likely to invest in a publisher rather than a game developer.
Today, Robomodo has found a balance between work-for-hire projects, and pursuing their own pet projects. "Bodoink," a Kinect game that was slated for a 2012 release, has been changed to a mobile game that is still expected to be released in the near future. As they create mobile games for other people, and watch and study their clients' struggles with monetization, they are learning how to walk the fine line between monetization without irritating the user and destroying the experience.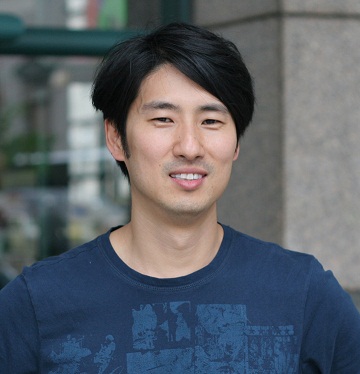 The history of Robomdo and Josh Tsui is a story about a loosely connected band of game designers who have connected, reconnected and morphed over the years (if you look at the bio page, you'll see tons of overlap in the histories), and it demonstrates how collaborative and team-oriented game design really is. The Design Director is the main creative, the engineers have to make the thing work, and the business guys have to make sure they don't commit to a project they can't produce. The game mechanics, character design, and simulated environments all have to jive. It's likely that because of this emphasis on teams that Tsui sees the entire local gaming scene as one large team, and on Built in Chicago, called for more community. When asked about this, he explained, "There is an incredible amount of indie developers who are really talented --an interesting mix, from right out of school to seasoned developers from big game studios. With the rise of app store, it's easier than ever to bring a game to market. The one problem is that they're all very disconnected from each other. I've always had this idea an incubator or coworking space-- there is a lot of value in a bullpen, where ideas fly back and forth. Right now, we're all siloed off from each other. Many realize they need to get together with each other, and once they do, they realize how much they crave the interaction."
Currently, many game designers find themselves using makeshift places like Ignite Network, IGDA Chicago or Indie City Games to network, but as new workspaces sprout up (and TINC Magazine has heard a rumor of a maker incubator called "1872," suggesting an extension of the 1871.com space), a workspace dedicated to game developement seems highly possible.
REAL LIFE. REAL NEWS. REAL VOICES.
Help us tell more of the stories that matter from voices that too often remain unheard.