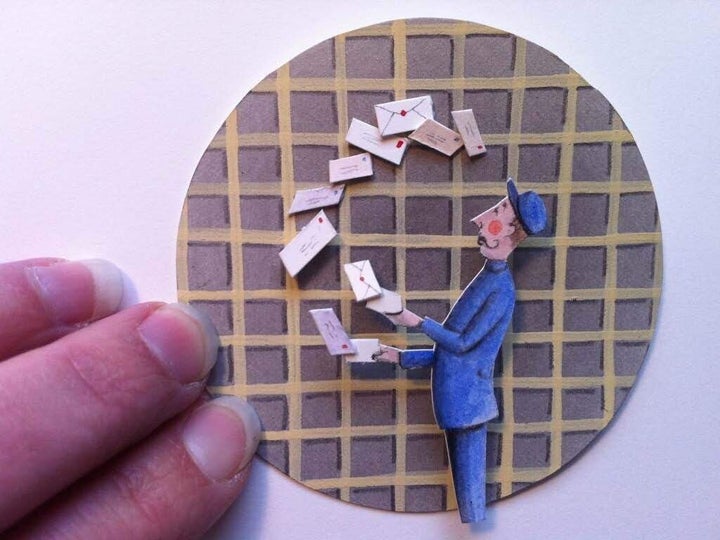 The Mighty Lalouche grew out of an unusual collaboration between an illustrator and an author. During a rambling conversation, I mentioned that I was an avid fan of vintage boxing photographs, particularly the ones of bantam-weights. The author, Matthew Olshan, who shares an interest in early photography, instantly went looking for portraits of turn-of-the-20th-century pugilists. What he found - proud, diminutive posers in their baggy, diaper-like shorts and leggings, complete with astonishing mustaches - became the inspiration for The Mighty Lalouche, which imagines a world in which one of these tiny fighters is invincible. It's very nice to mention an interest on a whim and have a perfect story on the subject delivered to your inbox. Research for the project sent my head spinning into 19th century Paris, and it soon became clear it would be absolutely, completely impossible to do this book without actually visiting the City of Light. There I wandered the streets and talked to finch enthusiasts and postmen and took a billion photographs.
Back in the studio, making the first sketches, I found the images to be frustratingly two dimensional. I wanted the viewer to feel they could step into Lalouche's world. I also wanted to try something I'd never done before, and that, combined with a perverse desire to complicate things, made me decide to make the book in Tatebanko, Japanese paper dioramas. To that end I drew, painted and cut out thousands of tiny pieces of paper to make Parisian streets and boxing ring crowds and Lalouche's cozy apartment. Often I sneezed and lost a bunch and had to start all over again. I went through many Band-Aids. Once the pieces were assembled into scenes, I enlisted the help of film maker, Alex Rappoport, to light and photograph the dioramas. Most pictures books take me around four months to complete. The Mighty Lalouche took nearly two years.
The Mighty Lalouche is on sale May 14, 2013 and can be preordered here.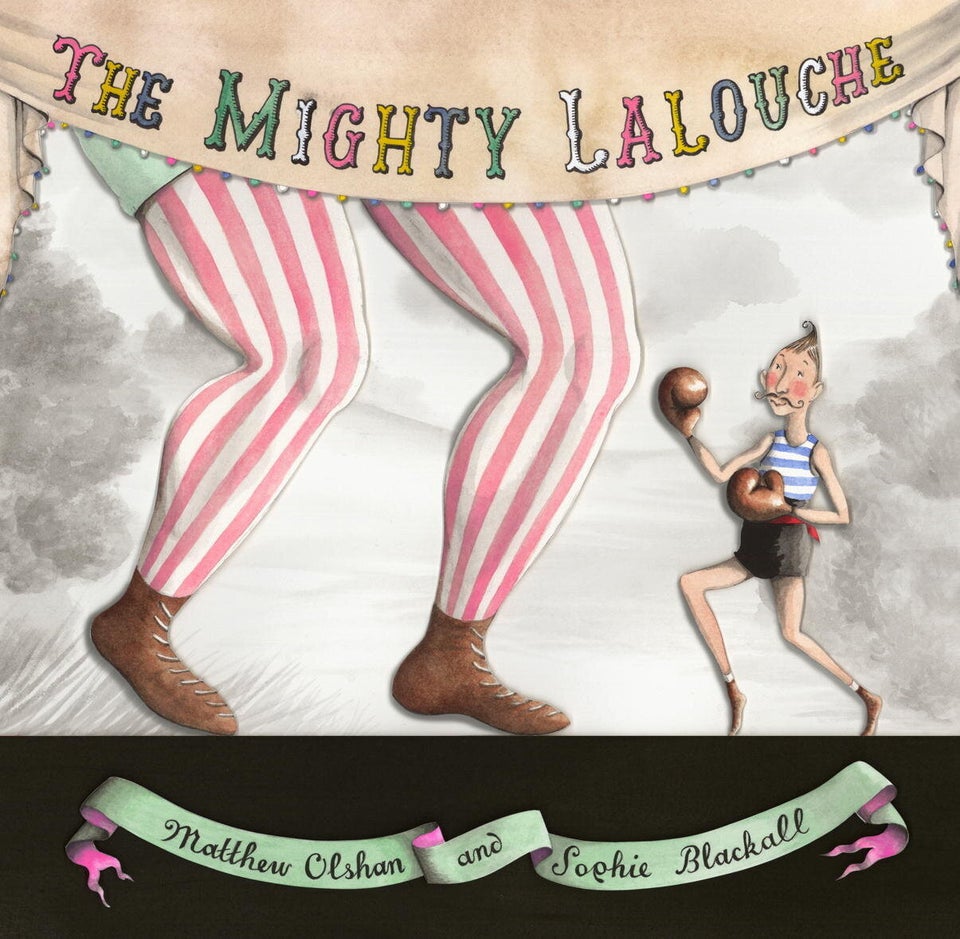 The Mightly Lalouche
Related
Popular in the Community