If you are anxious for the next fashion week, fret no more.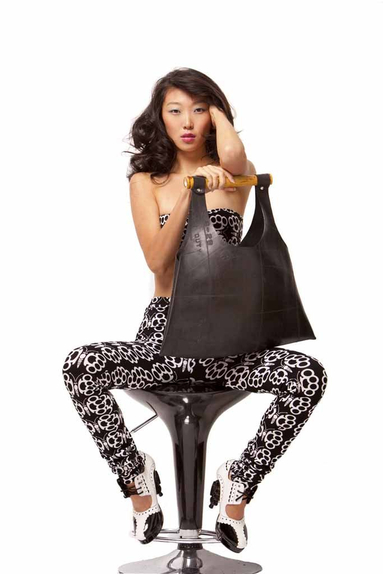 With the theme "The Pattern of Sustainable Luxury," African fashion designers will be showing off their latest creations in New York City during Africa Fashion Week. From revolutionary-chic to architecturally sculpted pieces, designers of African descent will surely wow a fashion savvy audience of tastemakers and industry decision makers this summer. Scheduled to take place July 15th - July 20th, with a series of networking events and runway shows, Africa Fashion Week, produced by Adirée, will showcase a wide breath of knock out collections from a bevvy of designers such as Mikaila Kim, Korto Momolu and Liz Ogumbo to name a few. Read on and get to know some of the designers and then share with me your favorite!
Using fashion as a platform, Jamaican-born and U.S.-based designer Mikaila Kim's revolutionary-chic line, Aliakim, is turning women's wear on its head. As a percentage of her proceeds is donated to SOS Village, a non-profit in Southern Sudan that works to support child soldiers affected by war, Kim uses her design prowess to raise awareness of global issues afflicting children. Kim impressively fuses high fashion with a mission to inspire women across the globe to stand up for change.
For those Project Runway die hards out there, we have a familiar face for you. Liberian born, Korto Momolu, a fan favorite and runner-up on Project Runway, has seen a string of success since appearing on the show. Producing both women's wear and accessories inspired by her rich roots, especially seen in her eco-friendly jewelry line: The Saba Collection, Momolu remains a stand out designer with her use of unique silhouettes and color combinations.
Initially gaining notice as a performing artist, lyricist and author, Kenyan star Liz Ogumbo continues to amaze all those who follow her. Since 2007, Ogumbo added designer to her long list of amazing talents. Her design philosophy revolves around confidence as well as highlighting the beauty of individuality. With the innate use of architecture and geometry to create expertly sculpted pieces with a flair from the early twentieth century, Ogumbo is sure to be a crowd pleaser.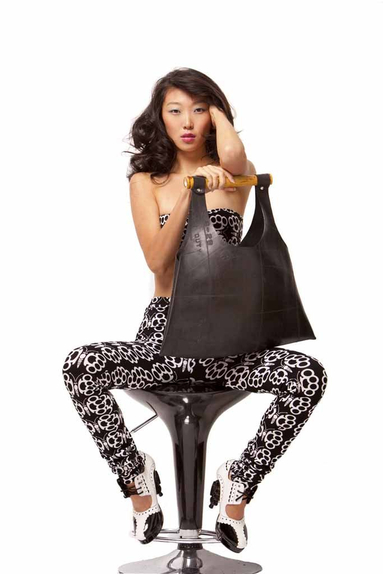 Design by Aliakim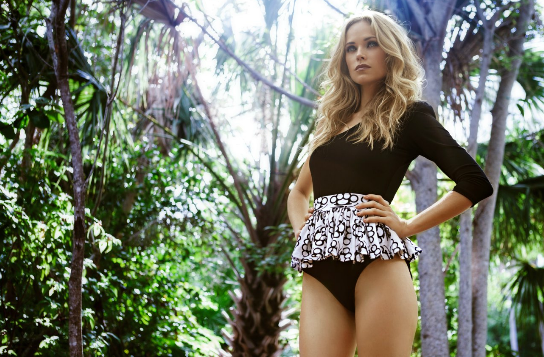 Design by Aliakim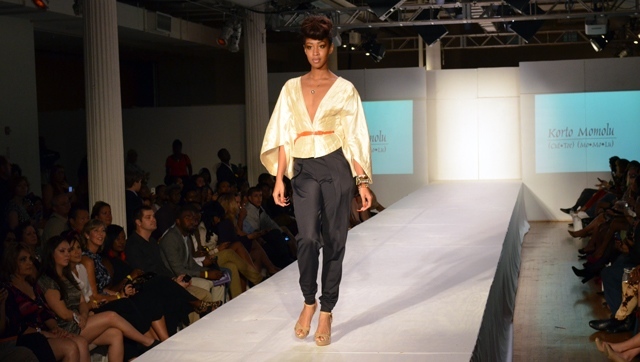 Design by Korto Momolu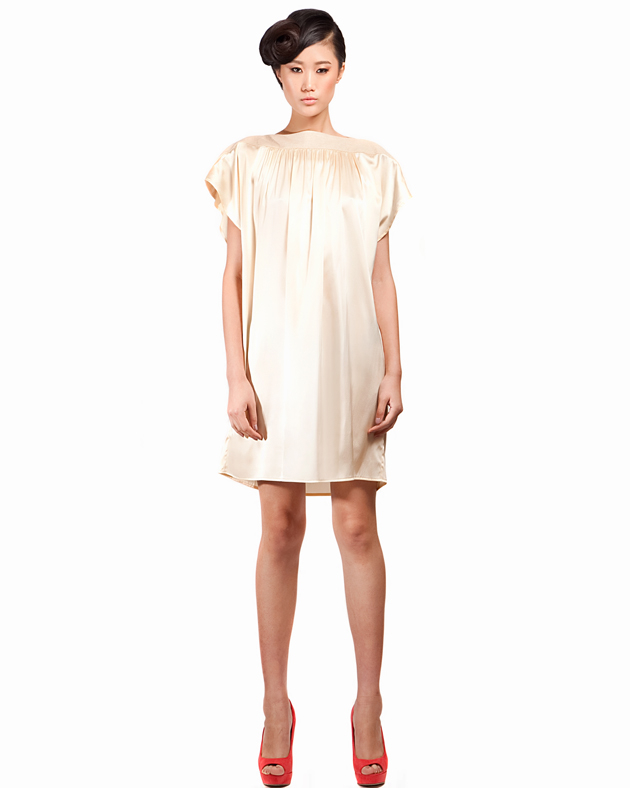 Design by Korto Momolu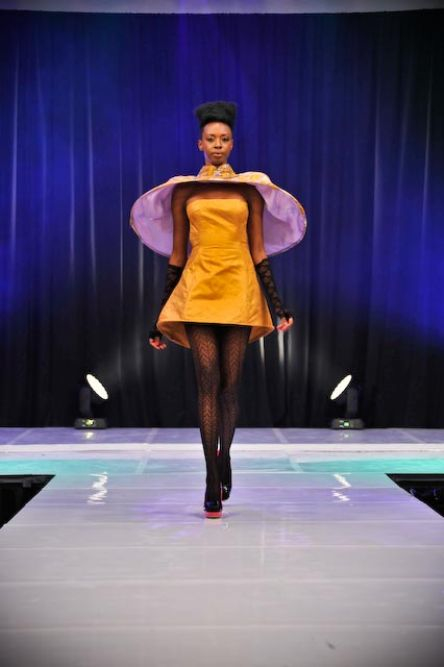 Design by Liz Ogumbo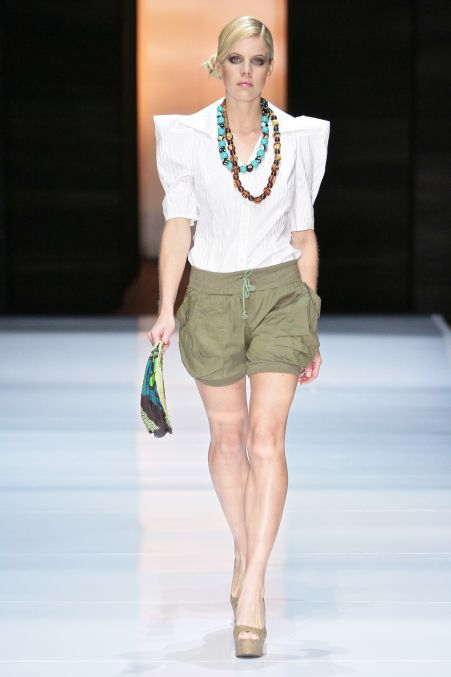 Design by Liz Ogumbo
Photos provided by Africa Fashion Week
Written by Nova Lorraine, Founder and Editor of Raine Magazine | www.rainemagazine.com
Related