Picture this: there are no photographs, anywhere.
You can't take them. You can't print them. You can't post, tag, upload, Tumbl, or Instagram them. You don't see them in the news. You can't use them to understand what's happening across town, or in another part of your country... or on other side of the world.
That was the reality of Afghanistan from 1996-2001, when the Taliban strictly forbade photography across the entire country. From advertisements to wedding photos, taking a picture was considered a crime.
But when the Taliban was removed from power in 2001, so was the strong-armed suppression of free speech. This cleared out a big gaping space for anyone bold enough to pick up a camera and step into it -- and in the following decade, hundreds have.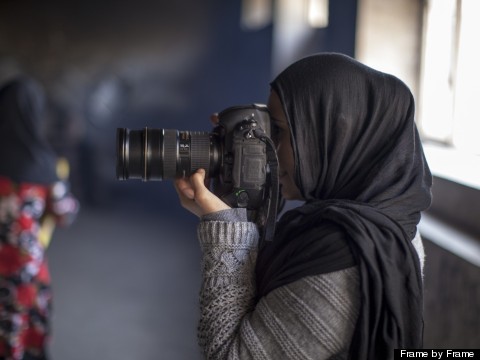 Photojournalism programs and trainings popped up. News organizations spawned and carved out spaces for local photojournalists to make their mark. Foreign news services swarmed Kabul to cover the war, and influenced or hired budding Afghan journalists.
Call it a photojournalism revolution: in the last twelve years, Afghans have been able to show the unseen stories of their home country through photography unlike ever before. Frame by frame, they're working towards Afghanistan's first free press.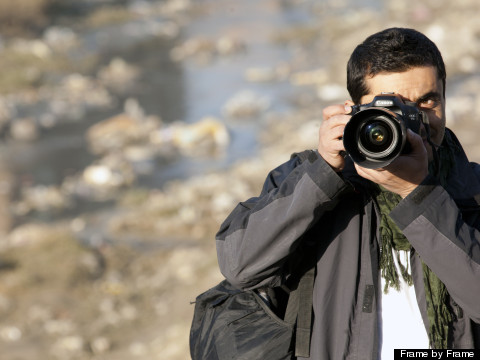 Now, the work for a truly free press is far from over. While President Karzai gives lip-service to the idea, Afghanistan still remains a dangerous place to be a journalist. Fundamentalist groups and government officials have resisted free speech, threatening the lives of or targeting individual journalists. At least 25 reporters have been murdered since 2001. While 2011 saw the most attacks, 2013 has seen a 40% increase in violence against journalists since last year.

This coming year holds immense challenges for Afghan media. Foreign troops and media crews have started to pull out. The Taliban has not been shy about its aim for influence or an all-out return to power. International aid that has supported free speech programs and organizations will dry up as the world's focus shifts from Afghanistan in the coming years. The future of journalism in Afghanistan is uncertain.
Frame by Frame is a documentary film that closely follows four Afghan photographers to explore the recent photojournalism revolution and what's at stake as changes unfold in Afghanistan.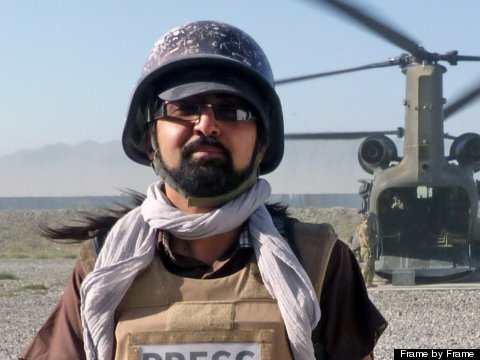 From the first and only Afghan Pulitzer-Prize winner (Massoud Hossaini), to one of the only female Afghan photojournalists in the entire country, to a man who illegally shot from the hip during the Taliban to document famine and oppression; we weave together the stories of four local photographers who have spent the last decade devoting -- and risking -- their lives to tell the stories of their own country.
Co-Director Alexandria Bombach and I are in our final week of a Kickstarter that will get us back to Afghanistan this fall to finish shooting the film. Take a look at our trailer here:
If we are not jarred into reality with images that bear honesty and truth, we will forget. We'll forget what's happening in the world around us; we'll forget what humanity is enduring across the globe. And stories of change, of progress, of destruction, of malice, will go unnoticed.
Now is a critical time for local journalism in Afghanistan to stand on its own, and a critical time to tell the story of why it matters that they do. Learn more about Frame by Frame and back it on Kickstarter here.
REAL LIFE. REAL NEWS. REAL VOICES.
Help us tell more of the stories that matter from voices that too often remain unheard.