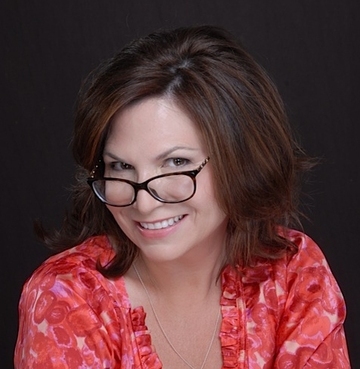 Risa Barash
Sometimes it's the ugly problems that make for a beautiful business. Lice are pesky critters, but Risa Barash, co-founder of Fairy Tales Hair Care loves them.
Risa and her husband, Robert, launched their business with one product, a lice repellent called Rosemary Repel. Risa says: "It was the first line of natural hair care products proven to help prevent head lice using organic herbs of rosemary, tea tree, peppermint, lavender and geranium oils. We partner with school nurses, pediatricians and moms around the country, providing education, advice and products to help minimize lice outbreaks."
How did you decide to start a business around lice repellent?
My husband's cousin owns a kids' salon on Long Island, and they noticed that kids were coming in with head lice more and more. We were very intrigued, so we started doing research and found a study from a renowned entomologist in Israel that showed rosemary, citronella, tea tree and lavender oils helped to repel head lice.
My husband, Rob, owned beauty supply stores, and he knew for years that he wanted to have his own line. He remembers when Paul Mitchell first started his hair care line, and that story had really inspired him. As a third generation entrepreneur, I knew all about how hard it is to start a business, but I was tired of traveling around doing stand up comedy, so we felt the timing was right with the lice problem...
***
The couple worked directly with a private label manufacturer, and came up with the Rosemary Repel line of hair care. They decided to sell directly to the professional market, as it seemed easier and less expensive than courting the retail industry.
***
... We took to the road and went to hair salon trade shows, and pounded the pavement selling our products into salons. In 2000, we started our website and were one of the first small businesses ever to forgo a brick and mortar store and sell directly on the web. Word of mouth among moms really helped our business take off, and because we created this niche market, we have owned it ever since. Robert and I work together every day, and most importantly get to be around our two kids who are now nine and eleven years old.
How long did it take to come up with the winning formula?
We worked on the formula for just a few months; we had a good team that understood the hair care industry and how to create great products. We have tweaked the formula through the years. We've removed gluten, nuts, soy, dairy. As we all learn more regarding allergens and harmful ingredients, we have worked hard to keep our products as clean as possible, yet remain affordable to everyone. Fortunately for us, this was after we had kids, so not only did the contract manufacturer test for us, our kids and their friends have been guinea pigs as well. We usually go through a few rounds of testing before we all agree on what we like. Some formulations are too strong, too weak, too sticky, too "citronella-y," and so on. We have had many odd conversations in our offices. My son Jack hates to comb his hair, so anytime we are working on a detangling spray or conditioner, he is our go-to guy.
What was the initial response at industry trade shows?
You cannot imagine how horrifying it was at first! Picture this: hair dressers whose entire careers are based on working with products that make people look and feel great, and I'm at a booth talking about head lice. We actually had people back away from us! Our first show was so awful, we had only one person who committed to buying. I am not totally proud of this, but I did chase down a few people who were a bit snarky, and made them listen to my spiel. Some got the message, and some didn't -- usually, the really young girls just walked away. I was okay with that, as I realized that the mom hair dresser was the person I wanted to talk to anyway. The lesson learned there was to know your audience. Fast forward a year, and we exhibit at the same show and now, people are coming up to us, albeit slowly, and asking a few questions. More salons sign on, and by the third year, we actually have crowds at our booth. We had created something so different and it is something parents need, not want. It set us apart from the straight-forward beauty products.

I was always so passionate about our company that it got others excited as well. I knew we were onto something and I refused to believe I couldn't get others to understand. Dedication, passion, perseverance... very cliché, but so necessary for success.
Risa's advice for others with a product idea:

- Start small, take baby steps and really understand your product, your market and your customer.

- Don't expand too fast -- at least not until you have exhausted all your distribution in your star category. You can't be everything to everyone.

- In order to succeed, your idea/business has to practically consume you.

- As a mompreneur, balance is the big challenge. I am home by 6 p.m. everyday (unless I'm traveling) and I don't over-schedule my kids, so we spend quality time together. My kids understand that we are the owners of a business and we talk about it at home.

- Don't be afraid to make mistakes -- just try and keep them small!

- Explore different avenues, and be open to suggestions.

- Stay focused, and if you really believe in what you are doing -- never give up!
People always ask if I knew Fairy Tales would be a multi-million dollar business one day. Truth is, I wasn't always so sure. I knew it was a great idea, and that it really worked, but the dedication, commitment and time needed can be overwhelming. I tried not to look at the big picture too much, I focused on the daily task at hand and that kept it from getting overwhelming.
When you have a successful product, it's always great to expand the line. How did this happen for Fairy Tales?
As the success of the business grew, we began to develop new products that would be useful to our customers. We came up with our summer line first. We developed a formula to remove chlorine, sea salts and minerals from the hair using fruit extracts, instead of the harsh chemicals found in many clarifying shampoo's. We named them them: Lifeguard Clarifying Shampoo, Lemon-Aid Conditioner and the CocoCabana Leave-In Spray.
Bug Bandit was next, and this is one of those things that customers asked for. This deet-free bug repellent uses just a few ingredients including soy bean oil, lemon eucalyptus and citronella to repel mosquitoes and keep away other flying insects. As a mom, I hated putting deet on myself and my children, so we worked for over a year to develop this incredibly effective formula.
Tangle Tamer is a concept we came up with to rework our existing detangling products. We are in the process of reformulating these products. We are removing some ingredients that aren't really needed, and we are adding a proprietary blend of vitamins and minerals. We will launch in the Spring 2014. These products will be for older kids and teens. It's always fun to work on new products, but our bread and butter was and always will be Rosemary Repel.
What's your marketing strategy?
I love to travel and talk about Fairy Tales. In addition to salon-exclusive trade shows, we attend nurse, camp and pediatrician conventions, and each year I go on the Fairy Tales Lice Lady tour. I always thought I would have my own sitcom, and apparently this is as close as I will get! I go on local morning shows around the country, and talk lice prevention tips, head checks and natural ways to remove lice. I even did a segment on CBS's The Doctors last year. While not exactly what I had envisioned as a stand up comedian, it's my life. I guess co-starring with Tina Fey will have to wait. Maybe her daughter will get head lice and she'll call me!

Do you have an online marketing strategy or have you found that in person is best for this type of product?
We do digital as well. Our Facebook page has over 7,500 friends, and we are always working to build a "relationship" with our fans. We do contests, ask silly questions and get people talking with us via social media. The Fairy Tales website continues to be a great source of information for parents as well as school nurses and teachers. Our Lice 911 section, demo video's and Q&A's are visited hundreds of times each day. We also do many giveaways with mom bloggers. They are the perfect Fairy Tales demographic. We love connecting with them and supporting their sites.
Has your comedic talent helped your entrepreneurial life?
I left comedy because I fell in love, and nobody likes a happy comic. I hosted a woman's show at Gotham Comedy Club in N.Y.C. every week, and one night I went on stage and said: "Hi, my name is Risa, and I'm very happy." You could hear the ice melting in the glasses. It was horrifying, but an eye opener. I went back into my regular act, and knew it was time to hang up my mic. I was planning a wedding to the nicest guy ever.
Now, I use comedy in my work, I deal with panicked moms every day, and having a good sense of humor allows me to disarm them, calm them, and make them see that, while disgusting, lice should be the worst thing that happens to their child! I always suggest a big glass of wine before nitpicking as well. It helps calm the nerves.
***
While the number of lice outbreaks may be shrinking because of their repellent, Fairy Tales Hair Care line continues to grow steadily. Risa says: "We continue to see sales growth in the double digits, and our distribution channels are widening as well."
REAL LIFE. REAL NEWS. REAL VOICES.
Help us tell more of the stories that matter from voices that too often remain unheard.