Nestled amongst Victorian architecture and charming cobblestone streets of the oldest city in Georgia, Savannah College of Art and Design (SCAD) is truly a hidden gem of the south, bursting with diverse culture and remarkable style. The privately owned college was founded in 1978 and today has grown to offer 40 majors and 60 minors in large variety creative fields.
With everything from fashion design, to illustration, to architecture, SCAD fosters a collaborative environment, inspiring the next generation of creative professionals. The college as a whole is relatively small with a student body of 11,000, from all 50 states and more than 100 countries, spread out over four campuses in Savannah, Atlanta, Hong Kong and Lacoste. Savannah students and locals enjoy an abundance of art galleries, coffee shops, Irish pubs, boutique shopping and the annual SCAD fashion show.
Savannah, once considered a strategic port city on the east coast, is situated along the Savannah River. The city is one of the largest National Historic Landmark Districts in the United States, so it's no surprise that SCAD shares this belief and strives to be a shining example of historic preservation. As a result, SCAD lacks a definitive "campus," instead camouflaging itself amongst existing buildings throughout the city. Residents also get to experience above-average temperatures about 75 percent of the year with Tybee Island beach only a 20-minute drive away. Grand rows of arching trees dripping in Spanish moss, set against a background of historical buildings, conjures an unshakeable feeling of nostalgia and awe. Southern practice dictates a slower pace of life that is mirrored in an observable comfort, ease and overall not-too-serious attitude towards fashion.
This Fashionista's approach to styling is a perfect representation of the kind of elegant nonchalance that characterizes students at SCAD. With such a diverse assortment of cultural backgrounds and points of view, giving an exact definition of SCAD style proves difficult. When asked if she associated Savannah with a specific style or attitude, this Fashionista noted, "The people elude a creative and open approach to life making it very easy to fit in." Indeed, the factor uniting most students at SCAD is a desire for personal expression and a general fearlessness when it comes to breaking the mold.
This SCAD Fashionista, Perri Rothenberg, filled me in on her ideas towards Savannah style. Her ethnic-inspired frock incorporates Savannah's fusion of foreign culture and laid-back outlook. A high-low hemline, paired with delicate floral embroidery, gives the black dress a feminine appeal. On describing her personal style, Rothenberg portrays herself as someone who is "casually overdressed."
I was always told: 'You never know whom you will run into one day,' and I couldn't agree more. I find myself attracted to neutral basics, but will pair jeans and an oversized t-shirt with a great handbag and heeled sandal to dress things up a bit. I find the details to be the most important aspect of an aesthetically pleasing outfit.
This attention to detail is echoed in her unique choice of accessories. A textured brown belt cinched at the waist gives the flowing dress a fit-and-flare silhouette. Personalized arm candy, including a jade bangle, silver watch, monogrammed charms and gold cuff are layered, establishing an eclectic aesthetic. Her straw sun hat is essential for proving shade from harsh Savannah sunshine. A closer look at Rothenberg's sandals reveals more remarkable detail through laser-cut leather, a stacked wood platform heel and luminous gold sole's.
Although she doesn't believe her style has changed drastically since her humble beginnings as a freshman at SCAD, Rothenberg notes that she feels more aware and inspired by the people surrounding her:
One of my favorite things about attending a creative university is the drastic diversity of its students. In most university settings, students are exposed to personalities similar to their own, leading to a narrow assortment of styles. Let's just say four years ago you would have never seen me in leopard print loafers with purple digitally printed pants, and today I call that a normal Monday morning.
This creative community with a growing passion to experiment with different styles and influences has given SCAD students a clear incentive to innovate, defining a new icon of contemporary fashion among college students nationwide. The future of fashion starts when an individual decides to step outside of the norm and challenge the existing ideals of today's fashion industry. Here at SCAD, students are well on their way to doing just that.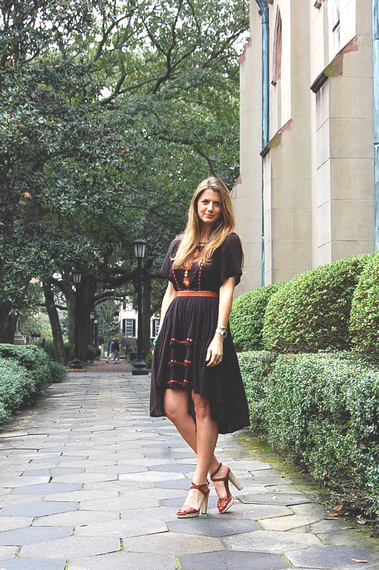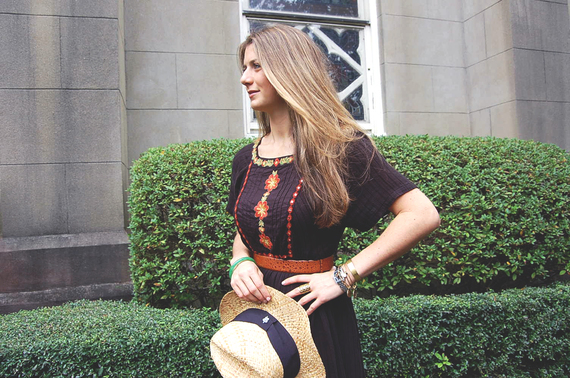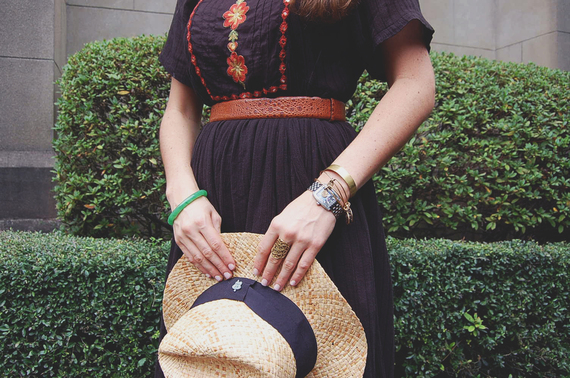 Jenn Piff is a senior majoring in Fashion Marketing and Management at Savannah College of Art and Design. Her personal style is a blend of bohemian femininity and classic sophistication. In the future she plans to pursue a career in product development and trend forecasting, while balancing her desire to travel and immerse herself in new culture. When she's not attending classes or writing for CollegeFashionista, you may find her outside enjoying the natural beauty of Savannah or laying on a sunny beach in South Florida.